To Infinity and Beyond: Camping Festivals Have Come a Long Way, Baby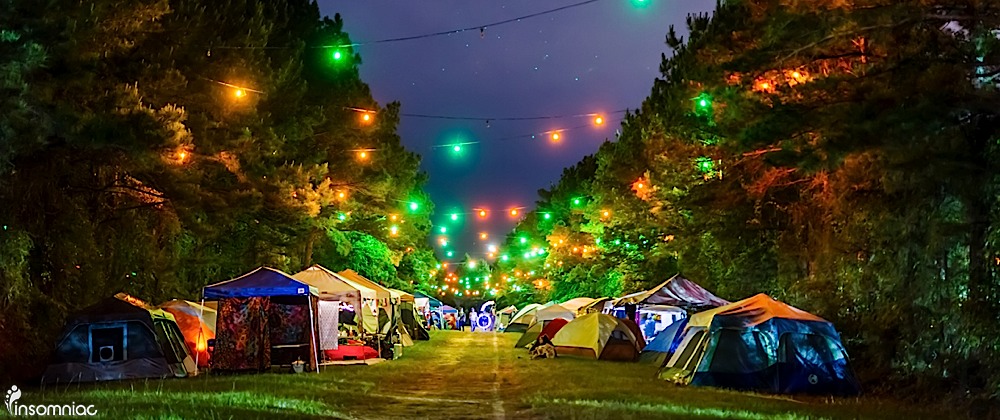 To receive a full-page obituary in Rolling Stone, one has to have contributed something profound to the world of music. So it was on February 15, 1973, when a full-page obit was run on Max B. Yasgur. Who in the wide, wide world is Max B. Yasgur? He's the farmer in the Catskills range of New York who got his head carved on the totem pole of Important Figures in Music History by consenting to have Woodstock "happen" on his property—a three-day love-fest set in a muddy alfalfa field with no running water or biologically feasible bathrooms.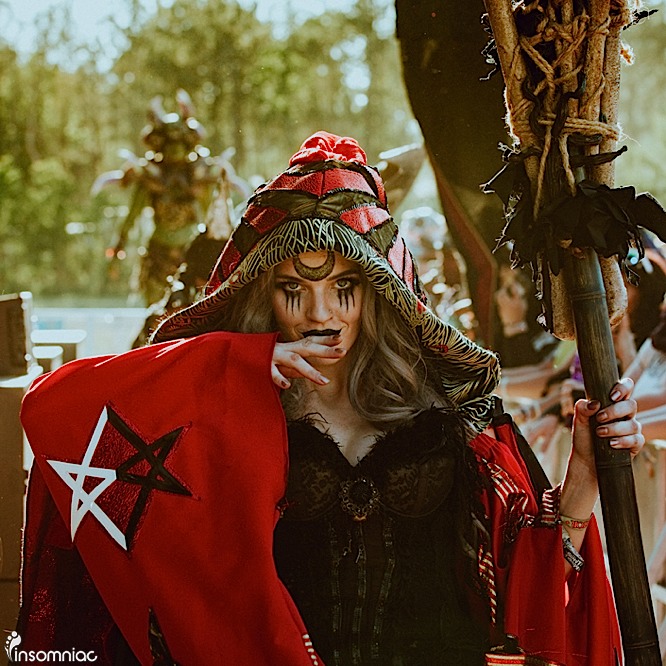 One wonders what sort of altar we might have built him if say… he had required promoters to include ready-to-lend-a-hand security "folk," garbage "police," epic banks of high-grade honey buckets, showers, yoga workshops… maybe even a fully rendered 16th-century theater with a fire-juggling magician.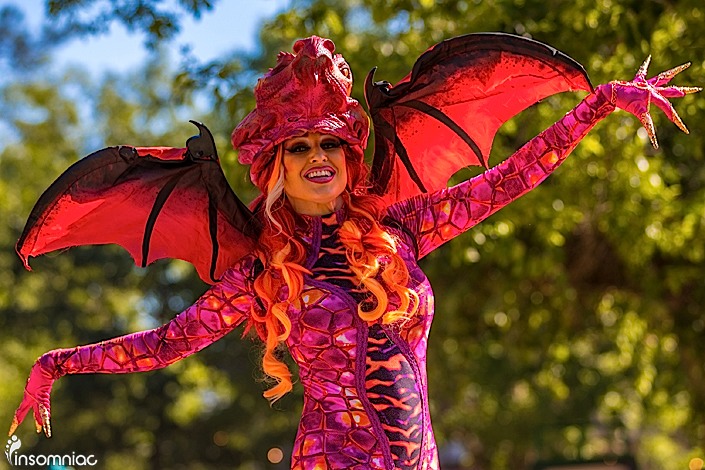 We'll think more about that in a moment.
Originally predicted to bring in one quarter of its final tally, the attendance at Woodstock swelled to approximately 400,000—incidentally, slightly behind EDC's 2016 numbers. In the years following, Yasgur became a martyr for the cause, having a heart attack at 53, after his dairy business was boycotted by friends-turned-angry-neighbors. But his decision to sanction the happening after many had said piss off changed the way we celebrated music. Woodstock struck a nerve that hasn't stopped thrilling.
That was August 15, 1969.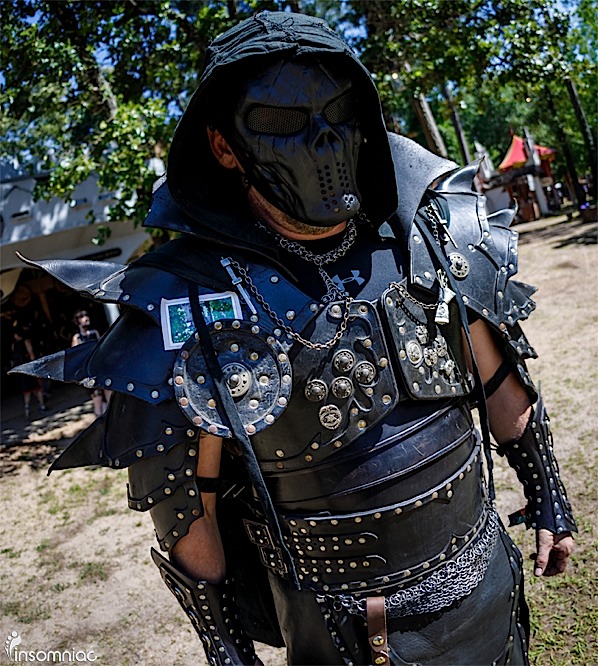 Where was electronic in all of this? Undiscovered, for the most part. It wasn't until the following year that a decent synth was commercially available to the masses. Unfortunately, when Robert Moog did drop the monophonic MiniMoog synthesizer in 1970, it cost $1,500, which would equal somewhere around $9,000 in today's money. You'd have taken out a bank loan to even gather your friends in the backyard and play them your latest.
Screw a camping festival.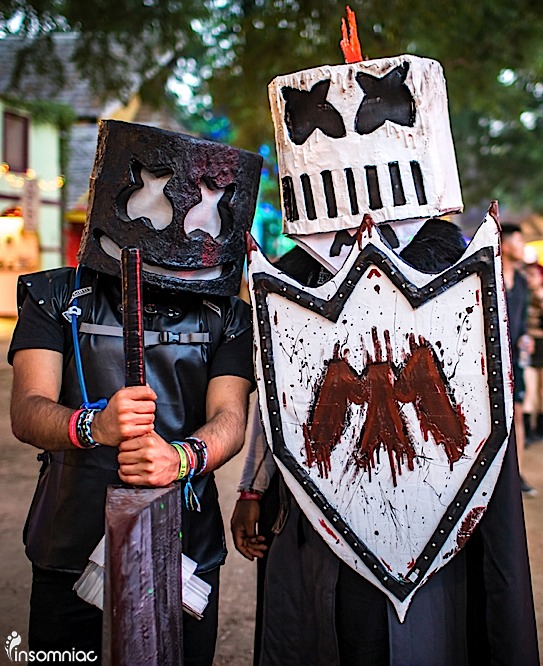 But we lovers of the sine wave have always been a tenacious lot. And as the hardware grew, so did the audience. Things started to flow in the early '90s, and Pasquale Rotella's vision caught stride with the moving of EDC to Vegas in 2011. It's been changing faster and faster ever since.
And here we are. Todd Mission, Texas, was a destination for slightly more than a yard-full of campers this past weekend. From every corner of the US, and from as far away as Chile (three campers claimed Jupiter), EDM lovers flocked like penguins to the Pole—if penguins wore chain mail, wizarding robes, barmaid high-cuts, and barbarian firs, that is. For this truly transformative fest they came in cars, busses, vans, Winnebagos, and the odd unicorn.
The medieval met the modern on the 55 sprawling lawns and woods of the Texas Renaissance Festival grounds. The imaginative minds of the lovers of anachronism (word of the day = fantasy and/or old shit) met the 24/7 jubilation of the EDM crowd. They twisted it up… and they didn't have to turn it down, off, or over for more than 72 hours. From the bonfire kickoff Wednesday night to the mellowing of the sound camps sometime in the brightening hours of Monday AM, Renaissancers and ravers held the line together.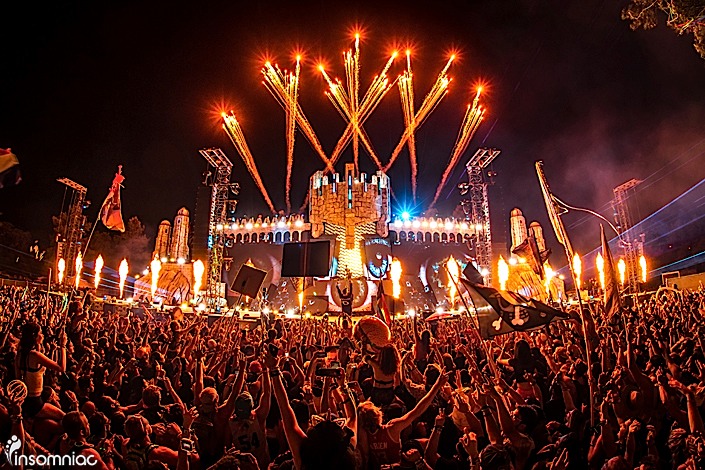 Inside the venue, the 99+ DJs hurled the junk, from the Bassrush pre-party at the Insomniac sound camp on Thursday night to Kaskade's endorphin-firing thunderclap at 1am on Sunday; sword sellers, leather workers, and armor vendors outfitted the courageous or curious; tarot card readers talked about next year; bands of giant wolf-women strode free on stilts; all manner of fabulous vendor-created clothing, trinkets, baubles and jewelry were peddled; and potters threw containers to carry it all home—while five stages rolled and rocked on the continuous tip.
And a magician from Paris blew minds.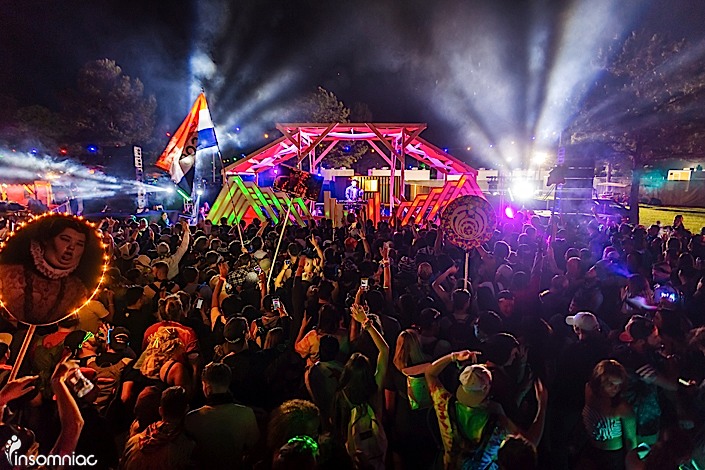 Bringing a bit of Burning Man to a new festival for the first time, the sound camp themes were just as creative as the costumes cosplayers touted. The Call of Booty sound camp boasted a micro club atmosphere, complete with a full crew of pirates sprung straight from the 17th century, bearing cutlasses, eyepatches, beer steins… and glow poles. Viserion Lair and Medieval Monkeys went stratospheric with absurdist energy. If you needed to downshift, then EverFEST EverNEST could catch you falling with its copious comfy pillows, whilst Camp Disco Knights played the yoga vibe.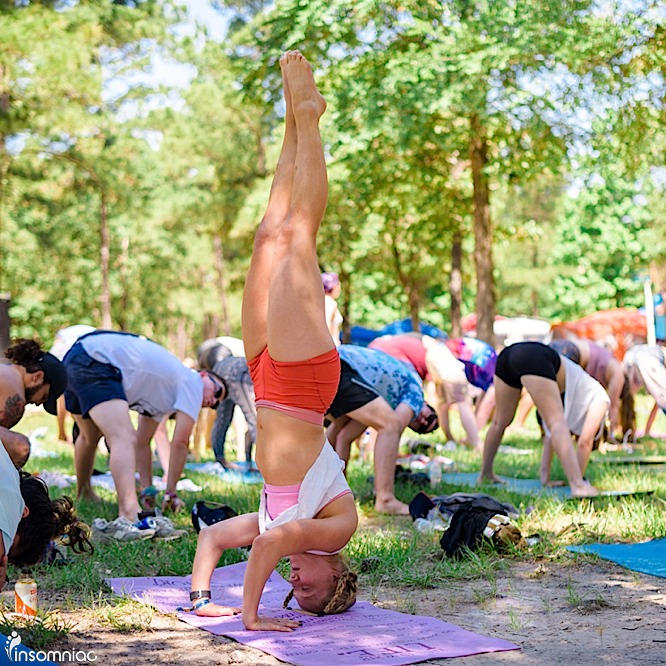 "The best thing about this whole weekend is having something to do—something safe and easy—after the show. I'm not trying to go to bed yet, I don't have to drive anywhere, and my bed is just down the street," said Jamie Nennemann, who'd driven all the way from Sidney, Iowa, just to end up behind a huge grin he couldn't lose and inside A Camp Has No Name's adult-size ball pit at 4:30 am.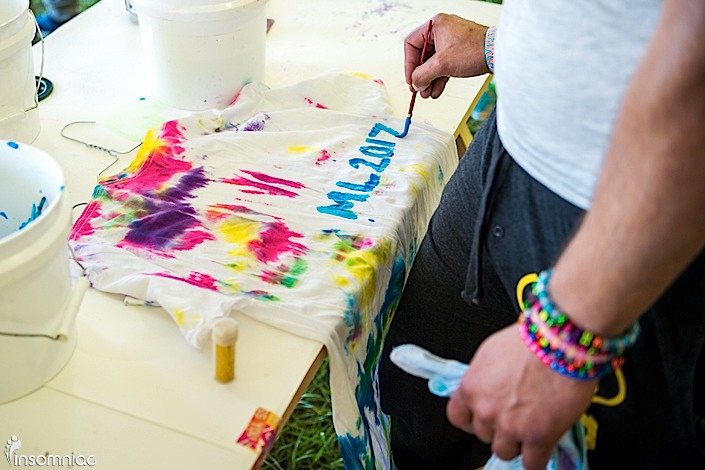 In walking up and down the 30+ "avenues" of the campground, lined with all manner of tents and shelters, the prevailing sentiment was evident. People were not only excited, but they felt comfortable in the feng-shui-come-correct layout of the grounds: plenty of space, but also cloisters of tall, austere trees… and did I mention the honey pots? Safe and secure, looked after with the ever-present Ground Control, goers were entertained not only with the DJs and acts inside, but by bonfires, farmers' markets, bike decorating, tie-dying, archery games, merchant districts, stargazing on a "trip" led by real astronomers, yoga classes, mindfulness sit-ins, hula-hoop instruction, slackline/tightrope workshops, and of course, a kandi-making craft shack.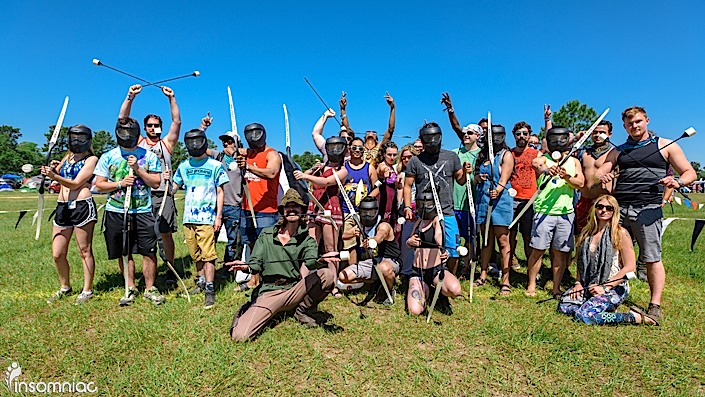 Middlelands threaded a new flavor into Insomniac's weave with the well-planned sound camps, and continued in the tradition of bringing EDM up to and past your typical electric/rock fests in executing the jubilee with a new-breed wellness retreat vibe. Celebrating and celebrated, campers were given real chances to expand themselves via islands of diverse activities within a hearty stew of music that not just a few will carry up, up and away to the next celebration… or their own backyards.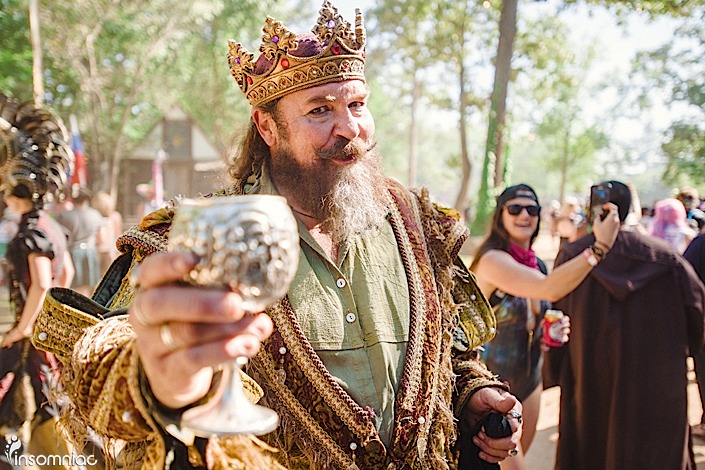 PS: Thanks, Max.
---
Share
---
Tags
---
You might also like