We capture a mental fingerprint of some of our musical and cultural heroes and preserve it in cyber-amber for the wonderment of future generations. This is the Insomniac Questionnaire; meet Moguai.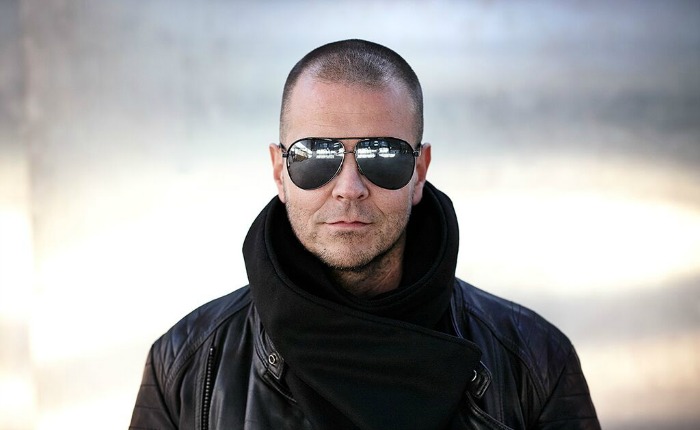 What was your favorite toy as a child, and when and why did you stop playing with it?
My favorite toys back then were these Big Jim puppets. They had these pirates, and I used to orchestrate fights between them, which led to some being thrown into a lake near where I lived. I had a rope to pull them out, but one time I fell into the water myself while trying to pull them out. I decided the "fight" was over that day and decided to stop playing with them.
What is the best advice you've ever gotten? Did you take it?
"Tenacity always wins." This has become the maxim I act upon.
What part of your day do you look forward to most?
I look forward to the very early morning, when everyone is still asleep. I'm at my peak of creativity then, and I love to feel the day awake.
What's the best time you've ever had without spending money?
During the Summer Days Tour in Australia, I traveled to a lot of different cities for shows in Perth, Sydney, Canberra and more. Every time I arrived, I took my skateboard and rode through the cities. It was really amazing to do that and gave me a great perspective of where I was.
What is your most treasured possession?
It's a mojo that my dad gave me a long time ago. I actually have it with me everywhere I go. It holds a great value for me.
What is your favorite word?
"Power."
Do you owe an apology to anyone?
To be honest, I don't think I have left any scorched earth behind me.
When is the last time you were really scared?
The traffic in Berlin this morning, when I went to the studio, was incredibly chaotic. Without a doubt, it's the scariest thing I have to face every morning. The driving here is relentless!
What is the last thing you googled?
I was looking for a new hair trimmer, since mine broke on my last tour.
What's the last sound you would want to hear before you die?
The sound of the ocean.
Do you have any recurring dreams or nightmares? If not, what's the last dream you remember having?
My worst recurring nightmare is that I have to go to the restroom during a show. I then return and realize the track has stopped a long time ago, and everyone in the club is staring at me. Just awful.
How do you measure success?
Actually, I think the more people I reach and make happy with my music, the bigger the success is. I feel if I can touch someone any level, then I can say I'm successful.
If you could have one magical/superpower, what would you want, and why?
I'd love to have the power to teleport myself. It would save me the time I spend on traveling.
Have you ever had a brush with the paranormal or supernatural?
I have foreseen at least 10 things before they actually happened. But nothing really supernatural!
What do you remember about your first kiss?
To be quite blunt, it was a terrible experience. I can't remember who wasn't able to kiss, her or me.
What four words best describe you?
Optimistic, tenacious, emotional and enthusiastic.
What's the last impulsive thing you did?
Jumping 10-meters down from the board.
Do you have a pet? Tell us a story about it/him/her.
My father bred dogs when I was younger, so I had dogs around me during my youth. However, I had a much bigger connection with this lovebird that one day was sitting in front of my window. I adopted it, and it lived with me for about 12 years.
What is your strongest (or best) personality trait?
I'm a very anticipatory thinker.
Do you believe in any conspiracy theories or urban legends?
I do think we're being manipulated in a lot of ways these days by just about everything in our world. So, I do very much believe in conspiracies that are about our society being held down for economical and political reasons.
Follow Moguai on Facebook | Twitter | SoundCloud
---
Share
---
Tags
---
You might also like