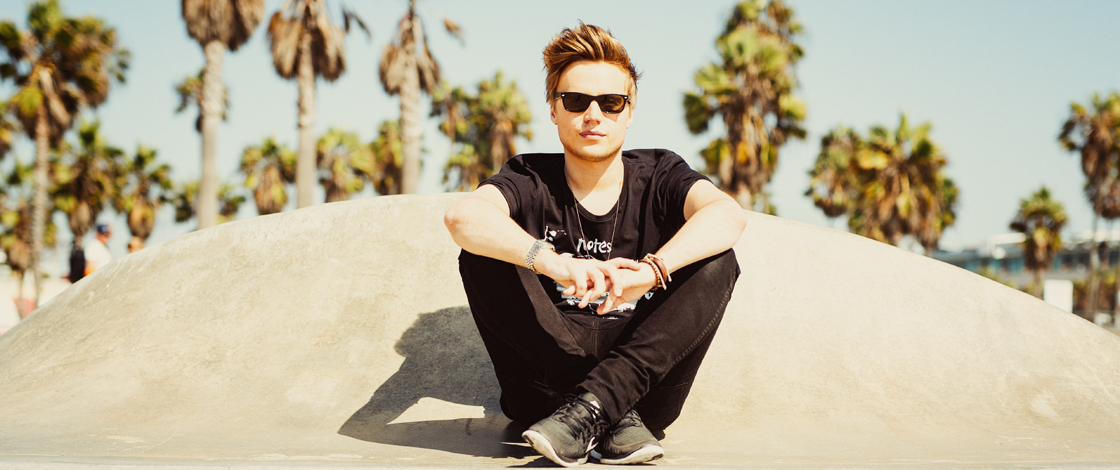 We capture a mental fingerprint of some of our musical and cultural heroes and preserve it in cyber-amber for the wonderment of future generations. This is the Insomniac Questionnaire; meet Klingande.
What was your favorite toy as a child, and when and why did you stop playing with it?
When I was a child, I loved LEGOs. I think I only stopped because my creativity switched to music. But I guess if I'm in front of some LEGOs, I'll play again.
What is the best advice you've ever received? Did you take it?
Believe in my dreams—and yes, I try to do it.
What part of your day do you look forward to most?
The morning, when I can sleep.
What's the best time you've ever had without spending money?
Playing music for people.
What is your most treasured possession?
My watch, which belonged to my father.
What is your favorite word?
"Cheers."
Do you owe an apology to anyone?
I don't know, maybe. Apologies to all people who need an apology!
When was the last time you were really scared?
During a flight from São Paulo to Paris, there was so much turbulence, honestly, I though it was my last minutes to live.
What is the last thing you googled?
Google translation, to check the word "turbulence."
What's the last sound you would want to hear before you die?
Honestly, I have no idea! I guess, the voice of the woman I'll love for the rest of my life. But I haven't met her yet.
Do you have any recurring dreams or nightmares?
I don't remember my dreams, really… and I'm not really subject to nightmares.
How do you measure success?
Can we measure success? I can say the number of fans, the number of plays, or the number of sales. But I'm not even sure that's success. I think it's about how people see you that's the most important.
If you could have one magical/superpower, what would you want, and why?
Teleportation—no flight, shows every day, and long nights.
Have you ever had a brush with the paranormal or supernatural?
Nope!
What do you remember about your first kiss?
Nothing I can share here.
What four words best describe you?
Determined. Perfectionist. Mood. Melodic.
What's the last impulsive thing you did?
Buying a new car—not really expensive—just because I wanted it.
Do you have a pet? If not, what is your ideal pet, and what would you want it to do in an ideal world?
I don't have a pet. I'm not against animals at all, but I don't think I'm made to have pets and to take care of them.
What is your strongest or best personality trait?
I think it is my determination in what I'm doing.
Do you believe in any conspiracy theories or urban legends?
Absolutely not.
Klingande on Facebook | Twitter
---
Share
---
Tags
---
You might also like