The Fresh Faces of Audio on the Bay 2016
Audio on the Bay was born from one of Insomniac's sister brands, Audiotistic. Once lauded as one of the most diverse festival brands in the country, Audiotistic regularly featured an eclectic mix of forward-thinking hip-hop, turntablist, and dance music artists on a variety of stages. The early 2000s were a tumultuous time for rave culture in the States, and even as venues seemed to dry up, Audiotistic soldiered on as an example of what the model of a dance music event could become: large-scale productions celebrating the hottest underground talent in the game.
What better place than the Bay to continue the legacy of Audiotistic. San Francisco's forward-thinking, eclectic persona radiates to the surrounding Bay Area and is a perfect reflection of Audiotistic's original mission to push music in new and exciting directions.
This year's Audio on the Bay lineup continued this tradition of progressive and boundary-crossing artists with incredible performances from the likes of Keys N Krates, Chris Lake, GTA, Ghastly and many more. While the festival's marquee acts surely decimated the stage, it was the up-and-coming, one-to-watch opening DJs who set the bar high for the weekend. Tackling the pivotal opening timeslot can always be a bit unnerving, but these guys handled the task with style and finesse.
Get to know the fresh faces of Audio on the Bay 2016.
NO MANA
While it isn't impossible to catch the eye of big labels fresh out of the gate, it doesn't happen too often. No Mana managed to score signings with both mau5trap and Armada within a year of introducing this particular production moniker. While he is no stranger to Insomniac's stages, he did make his Bay Area debut at Audio on the Bay. His tech-influenced electro grooves blend influences from different eras of dance music and are reminiscent of early deadmau5. As he worked his magic on the crowd, it became evident No Mana was the perfect choice to set the tone for the weekend ahead.
Follow No Mana on Facebook | Twitter
THROTTLE
There aren't too many 19-year-olds who can list Earth, Wind & Fire among their biggest influences, much less claim the distinguishing achievement of being the first DJ ever granted official remix duties for the legendary group's iconic hit, "September." This Australian wunderkind is single-handedly reshaping disco into his own vision. His so-called "dirty disco" music is even supported by presidential candidate Hillary Clinton. San Francisco has always had a love affair with house music, and Throttle was a huge hit with the Audio on the Bay 2016 crowd as Saturday evening's house assault led on.
Follow Throttle on Facebook | Twitter
VINCENT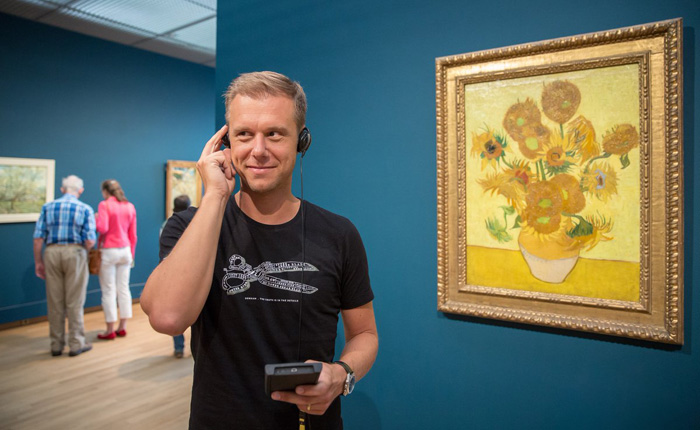 Sunday night was all about that bass, and Vincent brought it early on, getting things started with his blend of emotional future melodies and heavy trap beats. This was Vincent's first time on an Insomniac stage, but his name is already known far and wide, with his self-released original tunes on SoundCloud hitting upwards of a million plays each. While he may hail from the Great White North, he wasn't exactly prepared for the windy and cold Bay Area evening. When I caught up with him backstage, he commented that since he moved to L.A., his ability to withstand cold has all but disappeared, and this is coming from someone who has endured temperatures as low as 60 degrees below zero.
Follow Vincent on Facebook | Twitter | SoundCloud
BLEEP BLOOP
Sunday's lineup featured several Bay Area–born artists, including Bleep Bloop. A protégé of DJ Shadow, Bleep Bloop's brand of outer-space bass was the perfect way to continue amping up the crowd as the sun set on the closing day of the festival. Craneway Pavilion had already filled up incredibly early into his set, and he had a crowd of gyrating, head-banging ravers ready to rage to his sometimes-creepy, sub-smashing beats. Keep an eye out for this young talent.
Follow Bleep Bloop on Facebook | Twitter
Alexander Dias is a Bay Area native with an ear toward the future. Follow him on Twitter.
Follow Audiotistic on Facebook | Twitter
Follow Insomniac Events on Facebook | Twitter | SoundCloud | Instagram
---
Share
---
Tags
---
You might also like