Papi RARE: Carnage's Life Defined
Upcoming Event
"Good luck surviving after RARE SoCal, because it might be your last," says Carnage. This Sunday's show is nothing less than a culmination of everything the producer has accomplished. A Guatemalan raised in Nicaragua, Carnage has amassed a loyal legion of followers in a few short years (if you don't know what the #ChipotleGang is, look it up). He first heard electronic music only five years ago (OceanLab) and is now kicking off his very own specially curated show, RARE. Everything from the stage design to the lineup to the look is hand-picked, -selected and -curated by the Papi himself. "Everything I do is RARE," he says. To find out why, read our interview with him below.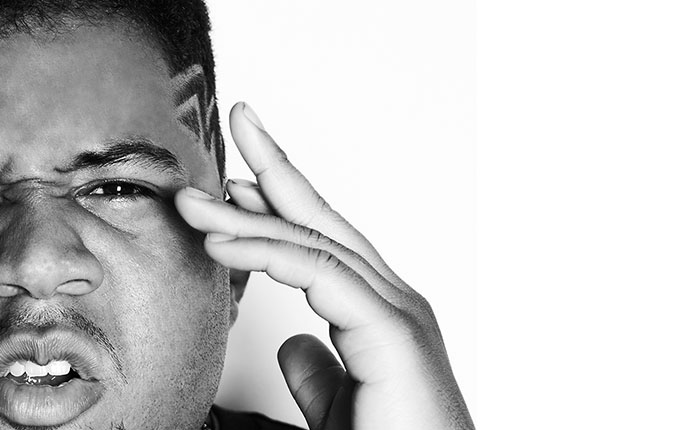 What's going to set this tour apart?
The goal for RARE is to have an amazing show with such a diverse lineup that people are just going to eat up. I'm just excited to have that many #ChipotleGang members under one roof, you know? It's going to be such a great, great environment.
How did you pick the supporting acts?
No one's ever going to be on my lineup that I don't like, who I don't appreciate, who I don't respect. I'm trying to let people listen to what I have on my iPod. I'm trying to let them into my world.
What details can you give us about the stage design?
You won't find out until you get there—it's that RARE. I will tell you this: It's really big, it's really big. A huge inspiration is from a lot of the darker side of music, the faster BPMs.
Do you have any updates on how the school you built in Villa Japón, Nicaragua, is doing? Are you planning on opening another one?
Yeah, I'm planning on opening another one. I haven't released any details on that, but it's going to be soon. I just got updated from the school, actually, with pictures of the kids using the computers and books. It's going great. Papi Gordo does it for the kids. Always.
Is there Chipotle down there?
You know there's no Chipotle down there—why you ask me that, girl? Do they have Jack in the Box in Nicaragua?
I've seen people have sex in the middle of the dancefloor. I think I Snapchatted it.
Backtracking a little bit, when was the first time you heard electronic music?
The first time I heard dance music was five years ago. I was in my friend's car at 3 o'clock in the morning, and I was listening to OceanLab. The music was just so pretty. I was just like, "What it this?" It was just perfect. Right after that, I just fell in love with dance music. I fell in love with hardstyle, and I was just going back and forth and then finally found my scene.
If someone could listen to only one Carnage song, which one would you play them?
"I Like Tuh"—because it's the best song on the planet!
What's the craziest thing you've seen at a show?
I've seen people have sex in the middle of the dancefloor. I think I Snapchatted it.
The following may or may not be entirely made up…
What're you doing in the days leading up to RARE SoCal?
I also have a side job as an exotic male dancer. I have to get ready for nationals coming up.
Are you doing the same competition you did last year, or is it a new one?
It's a new one. I'm a bigger dancer now, more famous. I have more fans, so I've got to take it to new levels, new heights.
What style are you planning to perform this year?
I like to call it the "ancient mini horse." It's an ancient style coming back from the Maluca tribe in the Amazonian forest.
How did you discover this style?
My ancestors taught me. It was passed down from generation to generation.
Where can people find a video of your show?
It's really RARE. You can't really find it. You just fall upon it; it's a once-in-a-lifetime thing.
Just like the show this Sunday?
Exactly.
RARE SoCal debuts May 24 at the NOS Center. Get your tickets now!
Follow Carnage on Facebook I Twitter I SoundCloud
---
Share
---
Tags
---
You might also like