Ookay: My First EDC [Video Recap]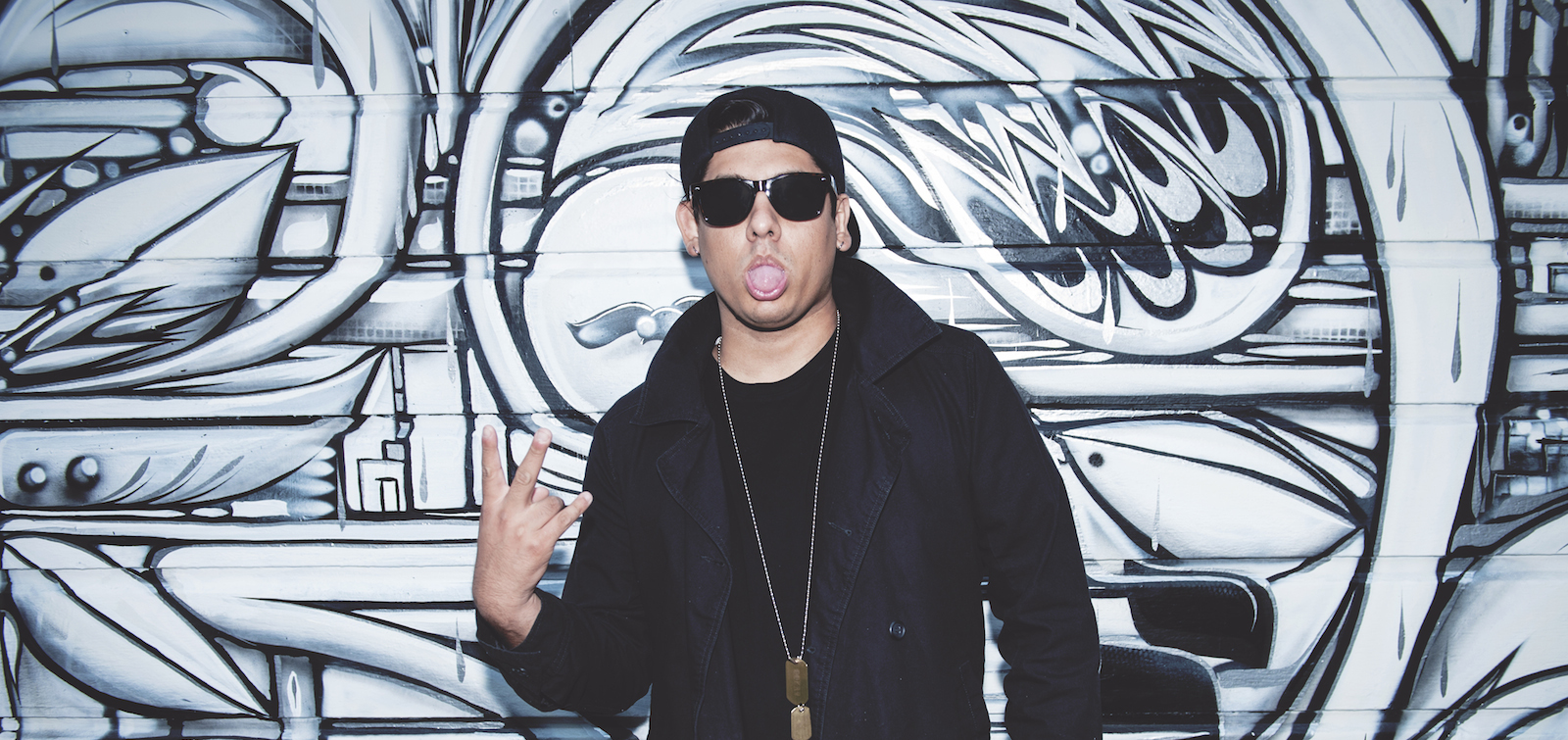 Ookay is one of the most internet dudes we've ever met. From his hilarious Twitter feed to ambiguous online beefs with Hardwell, Ookay runs the internet streets.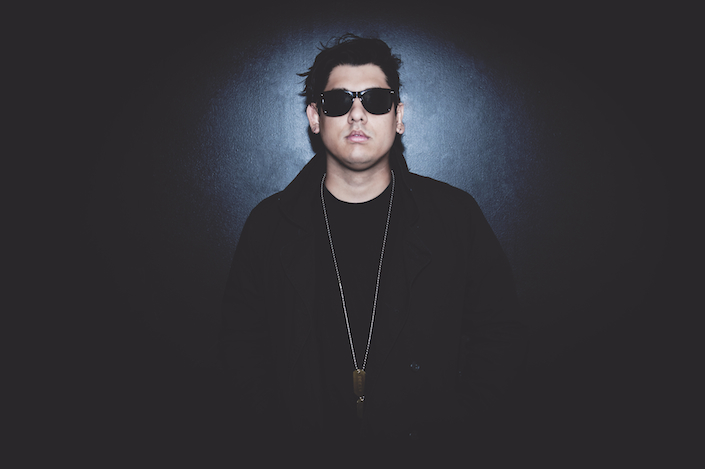 So it's no wonder his official EDC recap video is like watching a meme come to life. It's all here: face-melting graphics, seizure-inducing flashing lights, a Borgore cameo, ridiculous internet popups, video game-inspired nonsense and exclusive behind-the-scenes footage from the eyes of Ookay himself. (Even his parents make an appearance, and they're super awesome.) If you suffer from ADD, this video is perfect for you.
In his EDC video recap, Ookay does a bunch of weird stuff, but nothing gets stranger than his onstage marriage proposal to Cheesalaquandria, his so-called Pizza Bae fiancée made entirely out of a massive pepperoni pizza. Ookay has been in love with pizza since he can remember, so he took his infatuation to the next level and put a (flashing LED) ring on it.
This was Ookay's first ever performance at EDC Las Vegas, when he played B2B with label mate Kennedy Jones on night two at bassPOD. We caught up with San Diego-based Ookay to talk about his inaugural EDC memories, his parents' first EDC experience, and his newly cemented engagement with his Pizza Bae.
Can you sum up your first EDC Las Vegas experience? Was it everything you expected?
My first EDC experience was back in 2010 as a fan only. Prior to finding out about Insomniac's move to Las Vegas, I started producing and small-time DJing. It was then that I promised myself I wouldn't attend until I played it. It was a goal I set for myself and worked hard to get. I tried the Discovery Project one year and was really close, but fell shy. It's crazy that a year after, I would be invited to perform. It's really a dream come true for me, and I know a lot of people are trying to accomplish the same task. I'm really honored that my music has progressed to this moment, and it was more than I could ever ask for.
We talked to your parents on day two of EDC. What'd they think of it? Did they hang all night into the morning hours?
My parents have never seen anything like EDC or any other Insomniac event (they did attend Escape from Wonderland 2013). The amount of work that went into the stage details and the great atmosphere set by not only the DJs, but by the attendees, made them feel at home. I think they left a little after my set. They drove in the night before, so they were a little tired, but they still talk about it to this day with friends and family. It was really special to have them there, since they were there from day one.
You got engaged onstage at EDC. Congrats, dude! Where did you and your pizza bae spend your honeymoon? Also, what's her name? And how'd y'all meet?
Pizza Bae and I had an amazing honeymoon in Cancun! Her name is Cheesalaquandria, and she's a bad b*tch. We met on eHarmony. As soon as I saw that she was a match, I knew I just had to meet her. The moment we met was special, and she's a raver and loves Zedd, so we just lay under the stars singing "Clarity" at the top of our lungs. The rest is history.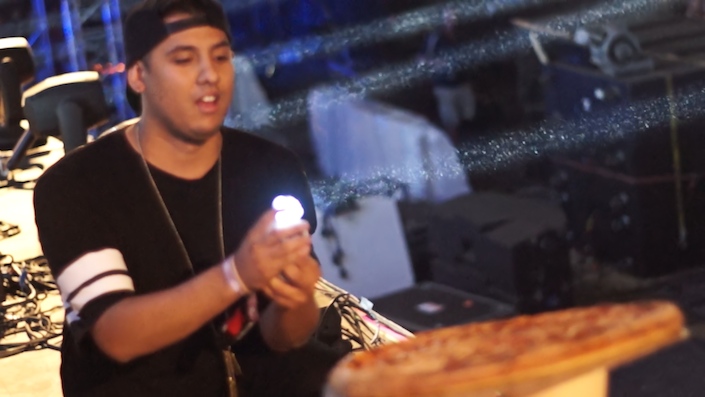 Any pizza baebies planned?
I'm still traveling a lot, so not soon. I really want to be there for them and watch them grow from 14-inch pizzas to 26-inch pizzas. One day! We're already talking names. Never too soon to talk about that, I think.
Follow Ookay on Facebook | Twitter
You Might Also Like:
The Most Disturbing Thing Borgore Has Seen? You Won't Believe It—or Want to Eat It
We Survived a Boat Party with Borgore
Getting "Ratchet" with Borgore
Our Favorite Moments From EDC Curated
---
Share
---
Tags
---
You might also like