On the Record: Insomniac's New Label Hits the Ground Running with a Full-Length Release by Arty

Arty opens the front door of his one-story house, tucked away at the end of a winding road in the Hollywood Hills. He looks tired—hair undone, lounging in shorts, barefoot. His backyard pool glistens, beckoning us to take a dip.
But Arty is in no position to lounge.
It's early April, and the tracks for his debut album, Glorious, are due in three weeks. Though it's almost 85 percent complete, he says the LP still needs "a lot of tweaks."
Slated for release this fall, Glorious is more than just Arty's first full-length; it has the distinction of being the inaugural release for Insomniac Records, the newly launched imprint from Insomniac and revered label Interscope. For the Russian DJ born Artyom Stolyarov, the pressure is on.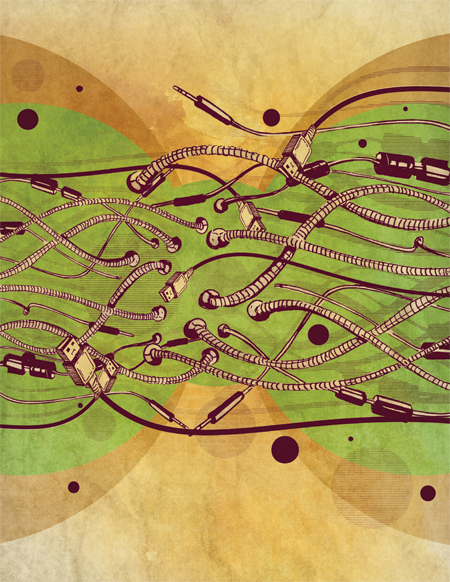 In a time when every major corporation is sinking their teeth into the EDM craze, Insomniac is building the next component of its rapidly growing empire. Insomniac Records represents a missing link: an electronic music label acting as a conduit between artists and fans.
For company founder Pasquale Rotella, Insomniac's foray into the record business is a logical evolution. "We've been in the artist development game without really trying to be," he says. "By producing these events and putting artists onstage so people can hear their music, it just felt very natural to do the label. The idea has been lingering for years."
Insomniac Records marks the first official EDM imprint for Interscope, which has played a historic role in working with powerhouse players to shape boutique labels—such as Dr. Dre's Aftermath Entertainment and Eminem's Shady Records. Rotella sees the partnership as a synergistic fit, and with the involvement of Interscope co-founder and chairman Jimmy Iovine, expectations for the new endeavor are high.
"In five years' time," Rotella says, "I think Insomniac Records will be one of the most relevant and important music labels in the record business."
From the one side, you have the biggest American promoter for electronic music festivals and events. From the other side, you have the biggest record label with a great name. It can't be any better.
Arty is, of course, integral to that success. From his hometown of Engels, Russia, he ascended the EDM circuit with his 2009 Vanilla Sky EP. The then 19-year-old became one of the genre's first prodigies, and trance legends Above & Beyond snatched him up for their Anjunabeats imprint, with later releases on influential labels Axtone, Armada and Big Beat. From Rolling Stone to MTV News to DJ Mag (who ranked him #25 in their 2011 "Top 100 DJs" poll), everyone was talking about Arty. His "No Arty, No Party" mantra is emblazoned on T-shirts and fan-made posters worldwide, and his SiriusXM radio show Together We Are gets broadcast weekly.
Glorious, though, is his biggest and most challenging project to date, accomplishing his longtime goal of making a full-length album. This LP of all-new tracks provides Arty the chance to show off his skills as a producer and songwriter. If all goes well, the album will display his full range of talents in a way no three-minute festival banger ever could.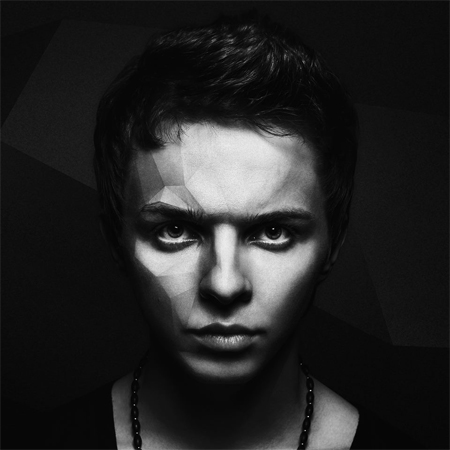 "I appreciate what a lot of my friends are doing," Arty says, "but I want to go in a really different direction with my album. When everybody is doing really heavy tracks, I'm doing something different. I'm trying to stick with the melodies, harmonies and beauty of the music.
A long-player is rare in today's singles-driven EDM market, where rapid output is the key to relevancy.
"An album is not easy. You can speak with Porter Robinson about that. You can speak with Mat Zo. You can speak with Avicii. It takes a lot of time."
That measured yet creative approach is echoed by Rotella: "We're looking to create innovative ways to be different from what's out there, and with the label, we want to change the game."
Whether it's drum & bass or trance or pop dance music, we're going to cover it all, just like our festivals.
Just as Insomniac prides itself on putting the fan experience first, the label is distinguishing itself by taking a familial approach with its artists.
"There are a lot of stories of artists not being taken care of at labels and being very unhappy," Rotella says. "And just like we take care of our fans at our festivals, at the label we'll make the artist the Headliner and take care of them like they deserve."
The label's roster and releases will feature a gamut of dance styles, guided by the Insomniac ethos of unity, culture and celebration.
"Insomniac does not limit itself to any certain genre of dance music," says Rotella. "Whether it's drum & bass or trance or pop dance music, we're going to cover it all, just like our festivals."
Along with releasing music from established artists such as Arty and Destructo (neé Gary Richards of HARD fame) Insomniac Records will introduce and nurture future stars. Through the Discovery Project—Insomniac's new music and talent development platform—the label will showcase this fresh music to the massive fanbase of Headliners who flock to Insomniac events. With Insomniac Records, the company becomes a closed circuit of sound and experience.
Right now, Arty is hesitant to play me music from Glorious. Perhaps he prefers that no one hears it in its unfinished stage, or maybe he's just nervous. But in mere weeks, tens of thousands of Headliners will hear tracks from the album when he plays EDC Vegas.
This year, the festival sold out in record time at its highest capacity to date, all without announcing an artist lineup. It's a testament to the trust that Headliners have in Rotella and his vision. The goal of Insomniac Records is to create this same level of fan confidence in the artists.
Despite all that's on his plate, Arty's expression turns from exhaustion to excitement when he considers the unique opportunity he has. "From the one side, you have the biggest American promoter for electronic music festivals and events. From the other side, you have the biggest record label with a great name. It can't be any better."
---
Share
---
Tags
---
You might also like