Noisia Broadens Its Vision
Noisia's label Vision Recordings will be celebrating 10 years of forward-thinking music in 2015, with the trio going on tour throughout Europe to commemorate the decade milestone. Earlier this year, Noisia released their Purpose EP, giving fans eight tracks of solid drum & bass. The group hasn't just made music for festivals and clubs, they've also been commissioned to produce for AAA video games and blockbuster movies.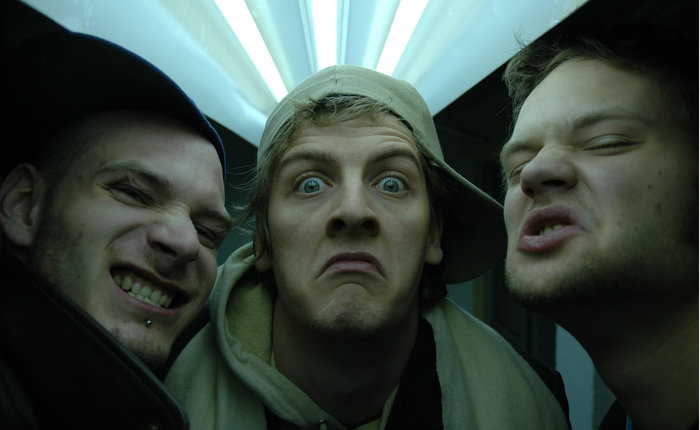 Noisia most recently released a music kit for Counter-Strike: Global Offensive through which gamers can customize their gaming experience. Nik, Martijn and Thijs found time between touring and producing to answer a few of our questions. Find out why three heads are sometimes better than one:
What's the hardest lesson you've ever learned? How did it make your life easier—or more difficult?
It's pretty weird realizing somewhere along the way that the thing you set out to do, because you were really into it as a teenager, ended up becoming the thing that defines a huge part of your life. It's not easy staying true to what you believed in from the start, and it's easy to get caught up in pragmatic thinking when you've seen how the music world works. But at the same time, it's a huge badge of honor, of course, to be able to say that you chased your dreams and are still doing so.
To whom do you owe an apology?
To people we wrongfully cut off in traffic. To Konflict for sampling a break of theirs for our first release (never again!). To the world for not winning the World Cup. Leonardo da Vinci, because we've been playing Assassin's Creed. Also because his name is on so many Italian restaurants; he must have been quite the cook!
What do you remember about your first kiss?
Thijs: It was smoky and dark. Her name was Cornelia Fluitmossel.
What's your drink of choice?
Right now it's white Russians. But soon we will explore the spectrum of mixes possible with the magic that is Rivella Light. We can't wait!
Follow Noisia on Facebook I Twitter l SoundCloud
---
Share
---
Tags
---
You might also like