My Charming Ducky, You're for Me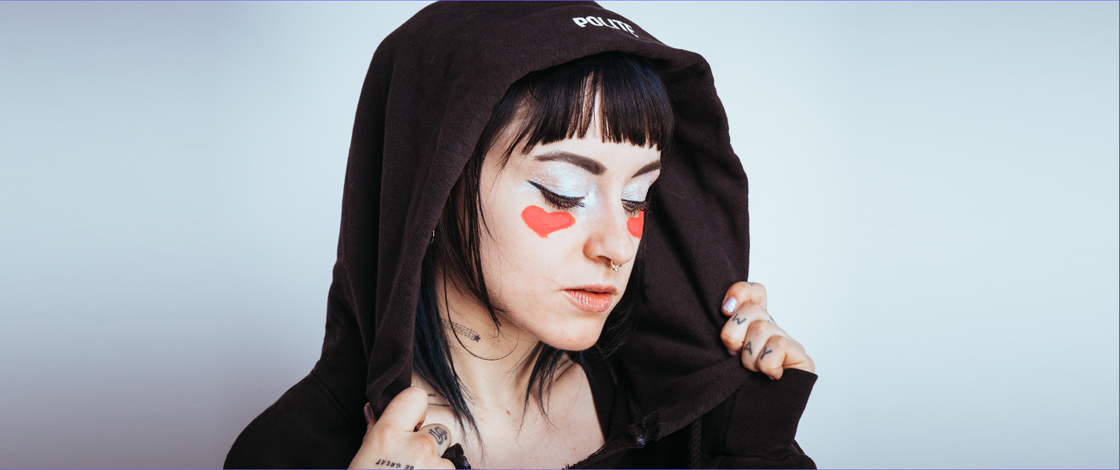 Last year—2016, for those of you who are keeping track—marked the year that Nocturnal Wonderland came of legal age. And we here at Insomniac ramped it up so hard in order to celebrate (21 comes only once, you know) that for the rest of September and the following month (October) the NOAA (National Oceanic and Atmospheric Administration) conducted a joint investigation with NASA into the very real possibility that we had somehow "broken" the atmosphere, or at least the stratosphere, with our "crazy music and lights… and stuff."
"I was considering a Ph.D. in mathematics before I chose to focus on music full-time."
Thankfully, the Psycho Circus rolled in around Halloween and took the heat off ol' Nocturnal.
One of the most anticipated debutantes at this year's Nocturnal has at least that in common with the festival: a much-appreciated 21st. For Ducky, though, it was simply the long-awaited and blood-pressure-lowering sigh of relief that she could throw away the fake IDs she has been using to play out in the New York music scene.
Since she was 13.
When many girls were finding closure on their girlhood relationships with Barbie, experimenting with glitter lipstick or drawing hearts on their Trapper Keeper folders, Morgan Neiman—aka Ducky—was talking her way into spinning in the DJ booths of New York nightlife via bogus IDs and mad-libbed backstories. The detail that strikes straight and legit about that first chapter of her adventure story? I reiterate: She used fake names and identities. She didn't give a shit if anyone knew who she was. It wasn't about fame or cred for the Ducky; she just wanted to get out there. It was simply practice for what was to come—what is, as she gears up for her first Insomniac festival, now.
Self-determination at its best.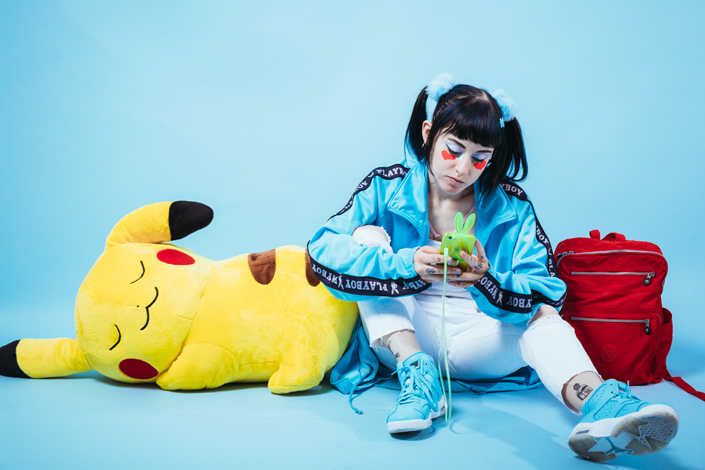 She's had more time than most to hone her craft, and it shows. Hard, trappy and direct, mostly—inhabiting the higher realms of the BPM… stratosphere. But if the bolts from her arsenal seem "simple," then take heed, for they are chosen purposefully. They are nothing but joy and fervor, aimed straight at your limbic system. Producing all of her own material and remixing tall customers like Modest Mouse, via KNOWledge gained earning a degree in music production from NYU (and the experience gained back in paragraph three), Ducky sears away the detritus of the humdrum world. Working like a benevolent surgeon wielding a sonic scalpel, she brings the raver in all of us back to the surface.
Where it belongs.
"I was considering a Ph.D. in mathematics before I chose to focus on music full-time."
Yeah. You see. It's a safe bet that she's purposeful in her output, her vision. But that sort of calculated production work goes hand-in-hand with a spontaneity in life that is straight-off-the-bat charming, and one cannot help but root for her. After finishing her degree at NYU, it came to pass that "one night," when she was feeling it, she decided to move back to the West Coast—rolling through her native San Francisco before establishing a beachhead in Los Angeles. She explains: "I booked a flight, grabbed my laptop, and texted from the plane wi-fi for a ride from the airport. 'Hey, uh… I'm gonna be at SFO in four hours. Can you pick me up?'"
If the carefree adventurousness at 150 BPM of the Ducky doesn't pop out at you immediately from tracks like "Bliss," "Pokemon Wars," "Work," or "Winter Song," then listen here: When asked what her most fabulous experience has been thus far in life, she replies: "Honestly, I've done too many crazy things at this point to pick just one. I've eaten a breakfast burrito next to David Crosby while tripping on acid, been detained by the federal police, dropped out of high school and went to college, tracked black rhinos in Namibia… the list goes on."
At this point, I recommend that you (reader) look up "Namibia" for reference. I know I did.
"But I can tell you my favorite moment, I think. It was at 6 or 7am, watching the sun rise in an abandoned fortress on the beach in Croatia with my best friend, when Moodymann began his set with "Straight to Your Head" by Lil Kenny and the Shebangs. Just that moment of complete bliss, everyone dancing and singing along as the light came up—I'll never forget it."
It all comes back to music in the end. After two years in L.A., in October 2016, she got a cosign from Skrillex onto NEST to release her Los Angeles EP. But how did it all begin? With the Postal Service. "Someone showed me Give Up by the Postal Service—I think my friend's older brother?—and I was hooked. I found Massive Attack, Portishead, Prefuse 73, and then deadmau5, Benny Benassi, Kaskade… started going to raves, got into happy hardcore, jungle, drum & bass, et cetera… and it just kept going!"
Just like Nocturnal Wonderland, eh? Seriously… it's four years older than Coachella. Take that, alt-heads!
Ok, I'll drop it.
This is her first Insomniac fest, sure not to be her last. If waiting with bated breath until September is going to cause you physical pain or injury, then seek out the new Adult Swim series (as of June 28), where she's unveiling a new cut.
Or find your way to her Rave Toolz series; you might get an awesome free mix—"Ugh Jus' Rave" being just one example of a boisterous and friendly, candy-coated and carnation-colored assortment of blessings she's offering up to the devotees and neophytes alike.
Also…you might want to catch her at Nocturnal Wonderland, a long-running festival that… I'm just kidding. I might have already covered that.
Also recommended: Quackhouse Records
You can catch Ducky doing her thing at Nocturnal Wonderland 2017, which takes place Friday, September 15, and Saturday, September 16, at Glen Helen Regional Park in San Bernardino, CA. For more information, visit the official website.
Follow Ducky on Facebook | Twitter | Instagram
Follow Nocturnal Wonderland on Facebook | Twitter | Instagram
---
Share
---
Tags
---
You might also like