iQ: Totally Enormous Extinct Dinosaurs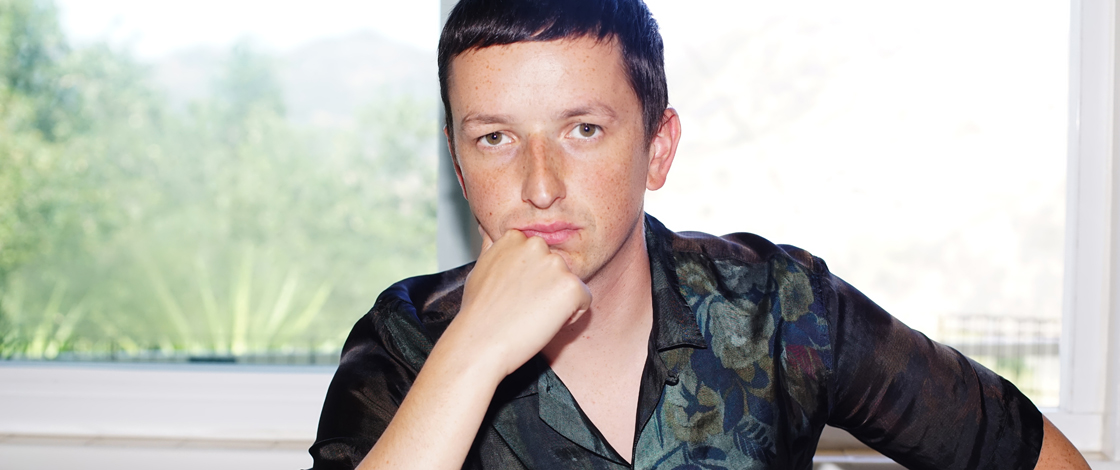 We capture a mental fingerprint of some of our musical and cultural heroes and preserve it in cyber-amber for the wonderment of future generations. This is the Insomniac Questionnaire. Meet Totally Enormous Extinct Dinosaurs.
What was your favorite toy as a child, and when and why did you stop playing with it?
LEGO, and I'll play anytime! I have a limited range—basically, massive spaceships and bases.
What is the best advice you've ever received? Did you take it?
I honestly can't think of anything particularly special here.
What part of your day do you look forward to most?
Sunset and the following hours.
What's the best time you've ever had without spending money?
Dude. That's a fucking strange question.
What is your most treasured possession?
My passport.
What is your favorite word?
TEED.
Do you owe an apology to anyone?
Hundreds of people, possibly thousands.
When is the last time you were really scared?
When my dog's brother exploded vomit, shit and piss this morning.
What is the last thing you googled?
Can I feed my dog *insert any word*
What's the last sound you would want to hear before you die?
Some music, I hope—something hopeful. Or a really dark joke—that would make me happy.
Do you have any recurring dreams or nightmares? If not, what's the last dream you remember having?
Yes, I have a recurring record shop dream: I find a crate of all the jungle records I ever wanted.
How do you measure success?
Instagram followers.
If you could have one magical/superpower, what would you want, and why?
Inner peace, outer beauty.
Have you ever had a brush with the paranormal or supernatural?
I'm all about science, with the possibility of magic.
What do you remember about your first kiss?
It went on for way too long.
What four words best describe you?
Totally enormous extinct dinosaurs!
What's the last impulsive thing you did?
I have no idea.
Do you have a pet? Tell us a story about it/him/her. If not, what is your ideal pet, and what would you want it to do in an ideal world?
Pancake! My dog. She is 7 months old and a very kind animal. Her brother Pablo lives around the corner.
What is your strongest or best personality trait?
My smile.
Do you believe in any conspiracy theories or urban legends?
They aren't conspiracy theories to me.
You can catch TEED doing his thing at Nocturnal Wonderland 2017, which takes place Friday, September 15, and Saturday, September 16, at Glen Helen Regional Park in San Bernardino, CA. For more information, visit the official website.
Follow Totally Enormous Extinct Dinosaurs on Facebook | Twitter | Instagram
---
Share
---
Tags
---
You might also like