How to Talk to Your Parents About Rave Names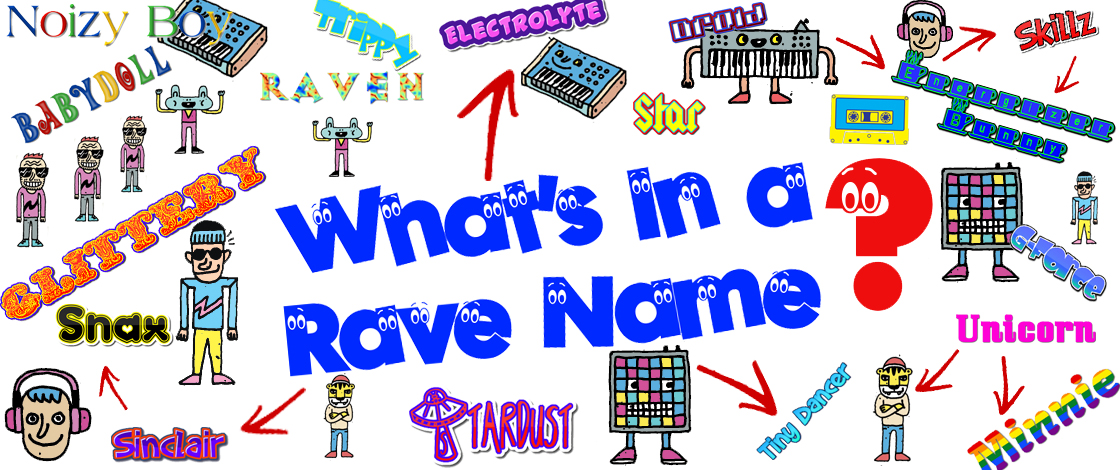 What's in a name? Normally, the name you're assigned by your parents doesn't necessarily fit you. After all, you're given the identifier—tied to you forever—before you can do much except cry, poop, and wrap your whole hand around a pinky finger.
Not so with a rave name. Your rave name encapsulates you—or rather, it encapsulates your rave alter ego. Do you carry a squirt gun, wear blue, and have an insatiable desire to help your fellow ravers stay hydrated? Then you might be dubbed "Squirtle" (Pokémon-inspired rave names are, indeed, very popular).
Your rave name encapsulates you—or rather, it encapsulates your rave alter ego.
Like your everyday name, your rave name is often—though not always—picked by your family. The family that knights you with your rave name isn't related to you by blood, though. You're all related through your love of the music, your crazy dance moves, and your pact to always have each others' backs. That's the deep connection of a rave family—and they're the people uniquely suited to come up with a moniker for the alter ego you slip into once you pass through those festival gates.
Sometimes, your rave name is so obvious that someone outside your rave family sees it first. Raves are breeding grounds for fast friendships, and that awesome person you met outside of the Flosstradamus set you went to alone—while all your friends were catching Dada Life—might see something in you that makes them call you "Mosh." It feels right, so it sticks, and that's all there is to it.
There are no rules to finding your rave name, except this one: Don't push it. Truly wonderful rave names—like love and great ideas—come when you're least expecting them, and getting antsy about it or trying to think of the perfect one feels a lot like waiting for water to boil, except the boiling never comes. Plus, a name is a lot better with a story behind it, and no epic tale ever began with a brainstorming session in your bedroom. Have patience, meet new people, be 100 percent yourself, and enjoy the music. In time, a knowledgeable old friend—or a perceptive new one—will have a moment of clarity, and your rave self will finally have a name that makes sense.
---
Share
---
Tags
---
You might also like