How to Talk to Your Parents About Diplo
Upcoming Event
I once saw Diplo step on a woman's foot at a party. It was crowded. It was an accident. He didn't seem to even realize he had done it, but by the time he disappeared back into the night, the woman was squealing—not with pain, but excitement.
"Diplo stepped on my foot," she exclaimed. "DIPLO stepped on MY foot!"
The scenario was an apt summation of the level of fame the man born Thomas Wesley Pentz has amassed since starting his career in the musical underground of Philadelphia more than 15 years ago. Diplo's trajectory to Twitter-shaman superstardom (2.3 million followers, y'all) is in fact similar to that of EDM itself. Both burst out of the underground on the raw power of catchy songs, social media shares, savvy marketing, and excellent timing, growing to be among the world's biggest musical sensations and arbiters of youth culture. But how did a man who now accompanies Madonna to the Met Gala rise from renegade basement parties to the Grammy winner's podium?
Let's start with semantics: Diplo named himself after his favorite childhood dinosaur, the diplodocus, the outline of which is tattooed on his right forearm. (The outline of Florida, his home state, is inked on his right shoulder.) In the early 2000s he, along with DJ Low Budget, gained cred by cofounding Philadelphia club night Hollertronix. The parties were known for blasting '80s jams, hip-hop and dirty South, eventually becoming so popular that people drove to Philly from neighboring states to attend. Diplo's first burst of fame came with the Hollertronix mixtape Never Scared, which was released in 2003 on the now-defunct Money Studies Records.
For those who know Diplo only as the blond looker half of Jack Ü, Never Scared is a perhaps surprising trek through funk, disco, hip-hop, synth, and pop rock courtesy of the Clash and the Cars. The mixtape came just ahead of his 2004 debut LP Florida, a sprawling, sexy, and often spooky downtempo effort that, for many purists, is still his best release. In a 2005 Pitchfork interview, Diplo said of the album, "I've always been into a Southern literature, a Southern story kinda thing, and I think I was trying to make an album kind of like that. I don't know if it worked." It did work, although Florida was a surprise for fans who knew Diplo for posting up behind the decks in a sweaty basement to blast the rap and baile funk collected during his travels to Brazil.
In 2007, Diplo released his "I Like Turtles" mix, which has been scrubbed off the internet but still exists on an old iPod classic of mine, and which contains loads of loads of massively
hyphy dancehall, moombahton, and reggae—genres that would define the imminent Major Lazer catalog. The mix, named after the viral video classic, also samples M.I.A.'s "Bird Flu" and "Paper Planes," as Diplo coproduced M.I.A.'s massive sophomore 2007 album Kala (the two also dated for a time after meeting in film school), alongside producers including Timbaland and Switch. The latter eventually paired up with Diplo for the first inception of Major Lazer, which banged out dancehall-leaning mega-tracks, including "Pon de Floor" from the group's 2009 debut Guns Don't Kill People…Lazers Do. The buzz earned Diplo a starring role in a 2010 Blackberry commercial, in which he noted his fondness for "Twitter applications."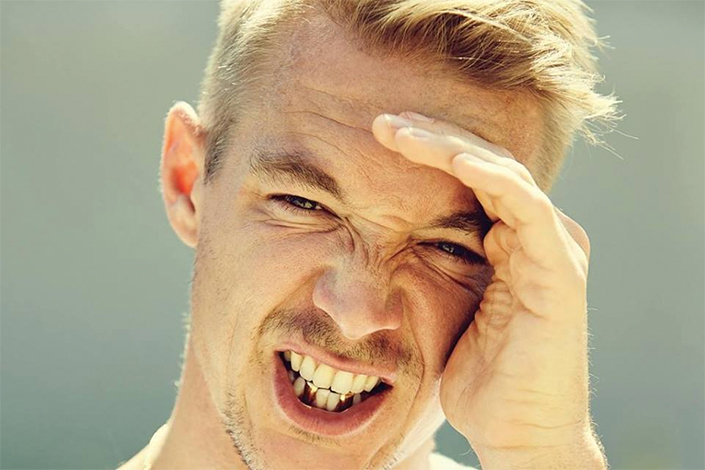 This was the emergence into his mega-stardom era, as Major Lazer became one of the key matches to light the EDM powder keg. The group's hugely produced, Jamaica-influenced party music was the perfect add to a scene in which tens of thousands of young people were gathering to dance in fields and Motor Speedways. (Major Lazer's EDC 2013 set remains one of the most fun of my life.) Although Diplo's questionable 2012-era "express yourself" butt-twerk fad did cross over into the mainstream (primarily through his aggressive use of the "Twitter application"), he and his music were still largely contained in the EDM space.
That all changed with Jack Ü. Realizing that two famous DJs would sell more tickets than one, Diplo and Skrillex made an album that, in the two years since its release, has become an apt summation of the frenetic, digital id of the Snapchat generation. Diplo and Skrillex Present Jack Ü was released in the spring of 2015 by the duo's respective labels, Mad Decent and OWSLA. On it, they combined their instincts into a digitized strain of pop music more melodic and accessible than much of their previous output. And they had a secret weapon. A 2012 Rolling Stone profile captured Diplo meeting Justin Bieber for the first time to hash out tracks for the then-teenage vocalist to sing over.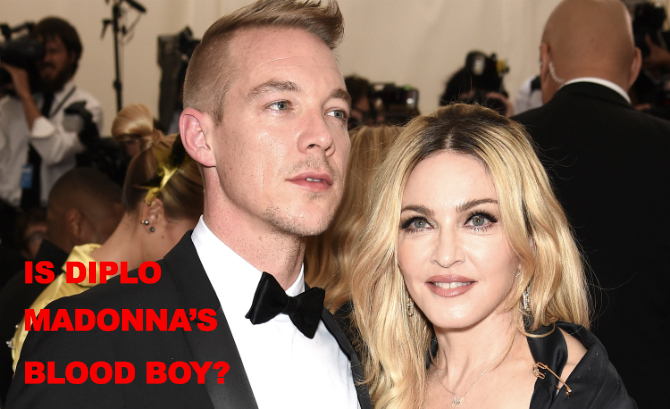 "This is a big record," Diplo told RS. "It could be generational, you know?"
That statement has proved prescient. "Where Are Ü Now," Jack Ü's Bieber-featuring lead single, became one of the biggest songs of the year and marked the singer's transition from troubled teen heartthrob (Bieber had been making headlines for racing his car through his quiet L.A. neighborhood and abandoning his pet monkey at a German customs point) to a legitimate pop vocalist that adults didn't have to be embarrassed to like (although some still are, and I'm telling you, it's okay). The song won the 2016 Grammy for Best Dance Recording, and the album from which it came won the award for Best Dance/Electronica Album. It was the cherry on top for Diplo, who, in the same period, earned producer credits for his work with Sia, the Weeknd, Beyoncé and Madonna—who looked smitten with him on their various red carpet appearances.
Jack Ü's output is clearly an evolution from the small, sweaty club nights in which Diplo started, but the process feels consistent with everything he's done before, incorporating influences and samples from far-reaching points of the
globe and treating everything with an irreverent sense of humor tailor-made for the young people that make up the majority of the audience. (An older gentleman standing next to me during Jack Ü's 2016 Coachella set: "I just don't GET this.") With a sound now better suited for arenas and massive festivals than tiny clubs, Diplo has become a dance world ambassador, appearing on Good Morning America and Charlie Rose to explain the dance scene, and the pop world he is helping shape, to mainstream audiences and the NPR crowd. On March 6, 2016, Major Lazer became one of the first US acts to play in Havana, Cuba, after the diplomatic thaw. The free show drew a crowd of 500,000.
The 38-year-old father of two is now so famous that he has literally become a caricature of himself. What Would Diplo Do?—in which the namesake DJ is played by Dawson's Creek lookalike James Van Der Beek—will debut on Viceland next week. It's reasonable to imagine that any number of feet are now his for the stepping on, as Diplo continues his relentless march of worldwide musical domination.
Follow Diplo on Facebook | Twitter | SoundCloud | Instagram
---
Share
---
Tags
---
You might also like