How to Talk to Your Parents About Pasties
If you're still not on board with pasties, you're way old-school—and not in a good way. Seriously, what decade are you from?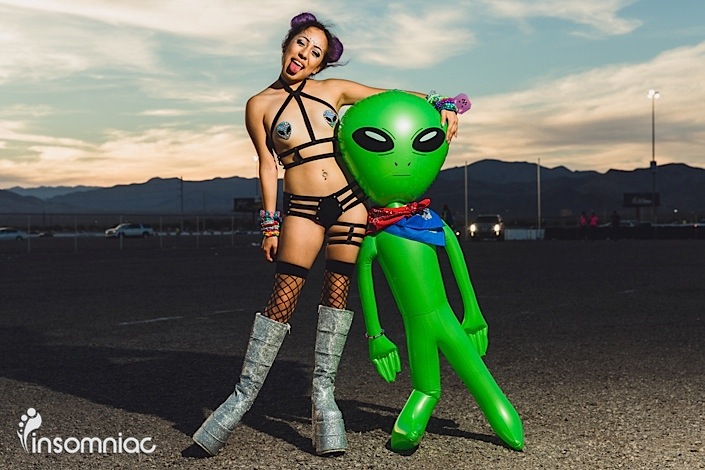 Even if you haven't been to a rave recently, you'll know from photos that everyone wears them. It's pretty kick-ass, actually, to plaster little alien heads over your nipples.
I know what you're thinking: Pasties are just a way for lady ravers to wear as little as possible and attract the boys. Am I right? Don't feel too bad—unfortunately, that's the common sentiment among out-of-touch adults. But that line of thinking is deeply flawed.
"Raves are not about creating limits—they're about breaking down walls."
There are a lot of reasons to wear pasties that aren't about sexuality at all, in fact. The stickers can be an integral part of your outfit, for one. (And if we know one thing about raves, it's that outfits are everything. Ev. Er. Y. Thing.) They keep you cool (guys can take off their shirts when the 100-plus-degree heat of the Las Vegas desert smothers them at EDC—why wouldn't you give girls the same privilege?). They're comfortable (bras are kind of awful, and with pasties you have no weird straps to deal with, no itchy fabrics, no underwire cutting into your ribs… the list goes on). Plus, they're practically the poster clothing for the body acceptance and positivity movement (please, tell me you've heard of that). And if you're not about self-love, then you're probably not going to like raves very much.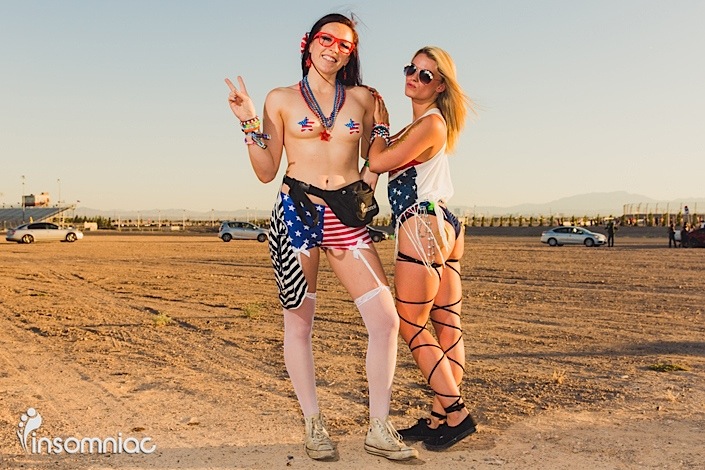 Of course, pasties are also something you can wear when you want to feel desirable (whether that be to yourself or to another person, regardless of their gender identity). We're just saying, that's not all there is to it.
Raves are supposed to be safe places, where everyone is allowed and encouraged to come as their whole self—even the NSFW side. Want to wear pasties? Fucking go for it. Seriously. Don't be shy. Anyone who brings negativity toward your pastie-clad body is just begging for bad karma (plus, it's so not PLUR). Raves are not about creating limits—they're about breaking down walls.
So really, no one needs a reason to wear pasties, other than that they want to do it. Because when it comes down to it, those little stickers are mad cute, and if you think pasties are wrong, honestly, you just don't get it.
---
Share
---
Tags
---
You might also like