How to Talk to Your Kids About Bass House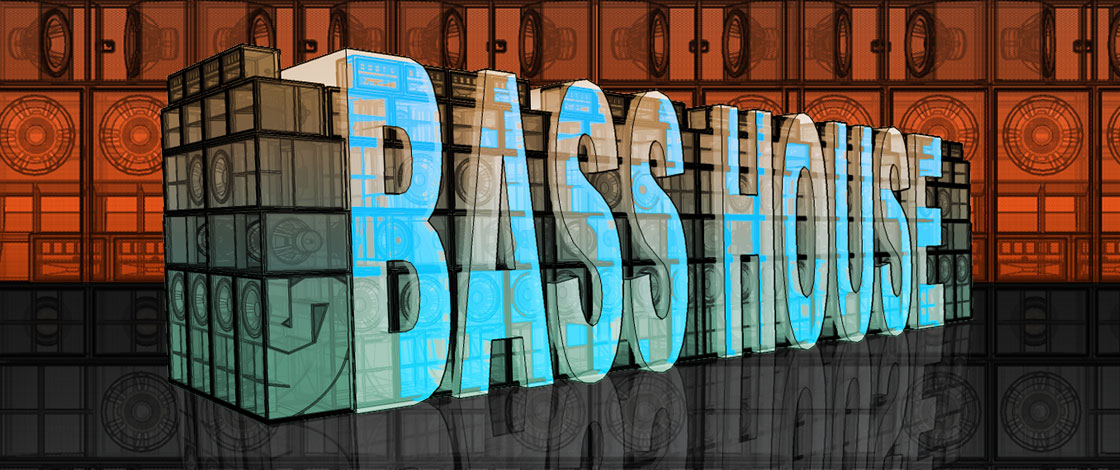 You want to talk to your kids about bass house, because—you know—these are the important topics and debates of our time. Well, that might not be entirely true, but it's also not untrue. Bass house is silly, fun music—but that's a good thing. We need silly stuff just as much as the serious. Stick with me here.
Not a day goes by without a new subgenre or ironic subgenre hashtag popping up on your streaming platform of choice or at the digital store, and it's near impossible to keep up with every seemingly new thing coming your way. Then you start digging into it, and you find it's just a new spin on an old idea. "Bass house" is a newer term, but it's a fairly familiar set of sounds.
Bass house has been a thing for a while now, but it's not until recently that its tag has been thrown around so commonly. Like most good subgenres, the name gives you a pretty decent idea of what it's all about. It's bass-heavy house music—essentially draping dubstep sound elements over a house frame. Functional music at its core, bass house is ideal if you have an hour or two (and not, say, all night) and want something banging, energetic, and not too self-serious. There isn't a super deep ethos or conceptual or compelling ethnographic bent to bass house or anything. Instead, this is accessible—bordering on poppy—party music. And that's not a bug; it's a feature.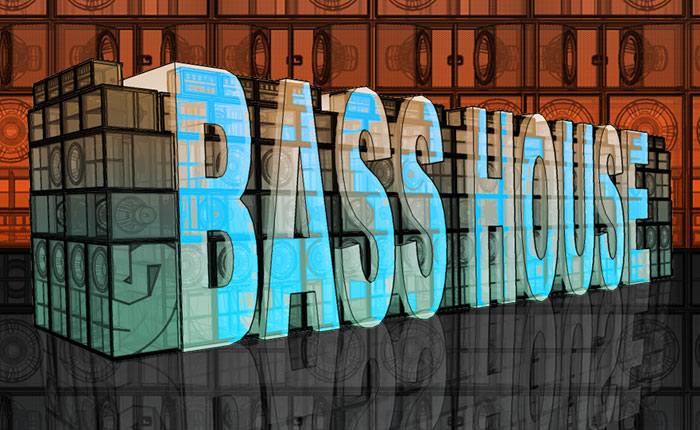 You're probably aware of bass house heavies—Trouble & Bass–related producers like AC Slater, the Dirtybird crew, Jack Beats, and the whole plonky cadre of UK producers (Switch, Jesse Rose, et al) once known for making "fidget house." You could argue that even most mainstream artists, like Disclosure, dip their toes in this pool as a sort of Top 40–friendly version of it. It's been going strong for a good decade now, and some astute listeners seem to think the style owes as much to dubstep as it does to UK garage, an even older British-born style.
It also depends on which area you're talking about, as there are some regional variations. Here in America, bass house feels like a more 4/4, 120-BPM version of US dubstep. UK bass house is often darker and grimier, which is also kind of a general rule of thumb for British vs. American popular dance genres. In mainland Europe, on the other hand, it's perhaps a little moodier and darker. But no matter where you are, the through line is the bass and sub-bass frequencies. Imagine drum & bass at a house tempo and, thus, less break-neck drum patterns. Bass house is a smoother ride.
While you're less likely to hear a bunch of full-on chorus-verse tracks, you might hear a bunch of samples, too, which sometimes makes a bass house track evoke the bombast of an older style, like big beat. Tracks like "Nasty" by Marc Spence—especially the sample and drum fills—remind me of an update on the big beat template. It's probably not a coincidence that Spence and big beat both come from Bristol, either. Big beat and bass house share a similar chest-puffing frankness and swagger. Across the bass house spectrum, you'll hear variations on tweaky, squelchy, farty, oozy, menacing, and childishly fun basslines. The wub-wub-wubby low end evokes a more ass-shaking type of dance than, say, your average vocal house track. It's music for butts, is what I'm getting at.
AC Slater is one of the more common names thrown around in bass music circles and message boards, and he's been at it for more than a decade now. He's entered that mid-career stride of very in-your-face, bass-driven bangers. His particular taste as a DJ and producer is a pretty strong general representation of the scene as a whole. There's a darkness and playfulness to his sound, a sort of appreciation of drama, camp and muscularity.
Jubilee is another producer who straddles these lines of Miami bass, freestyle, and bass house. Originally from Miami herself, she's one of the most bass-oriented DJs in the greater New York City circuit and has attracted a devoted following.
Jack Beats is another artist who deserves a mention here. (Another!) UK duo with DMC champion credentials, Jack Beats is one of the most reliable names on this circuit, and their work obviously connects hip-hop, dubstep and house in a very natural way. Hip-hop and techno inform each other so directly now, they practically overlap.
Of course, we'd be remiss if we didn't mention the entire Dirtybird crew—producers like Justin Martin, Claude VonStroke and J. Phlip—who have been carrying the torch for this particular style of party music for the past decade on the West Coast.
There's also the sort of bass house that is heavily influenced by UK garage—or speed garage—bass house artists like British duos My Nu Leng and Cause & Affect, whom we recently covered. Around 2014–15, the brooding, banging sounds of My Nu Leng helped influence and galvanize a whole slew of American producers across the pond. They are at least partly responsible for this recent, bass-y wave of house. Cause & Affect are doing something interesting as well, incorporating R&B into a lot of their singles and going for more traditional verse-chorus-verse setups on some tracks (even though I said most don't do this).
You might be asking yourself: What separates bass house from deep house (one of the most hotly debated terms in club music)? Broadly speaking, deep house is more about the sort of heart-and-soul experience, whereas bass house is about functional, fun party music. If deep house is "making love," then bass house is fucking. There are always, of course, exceptions—like My Nu Leng, for example.
Of course, there have been some criticisms of the bass house style. Magnetic ran a piece about how a certain set of singles sounded remarkably similar to each other, which is a problem that plagues producers working in any DAW-centric studio. In 2017, it's easier than it's ever been to make a mediocre bass house track. It's difficult to do something to stand out. But bass house doesn't have a monopoly on this problem. If Sturgeon's Law is true, then 90 percent of everything is essentially crap. It might take you a while to find the stuff in this scene that really moves you, but it's just like everything else.
Don't overthink it. Bass house is brash. It's fun. It's certainly for the young or young at heart.
---
Share
---
Tags
---
You might also like