From Berlin to Miami With Markus Schulz
Upcoming Event
Trance powerhouse Markus Schulz is the product of a German-US alliance, forged in his early years and continuing in strength to this day. Born on the northeast German town of Eschwege, Schulz moved in his teens to the US, where he later prepared for DJ superstardom as a regular in the Arizona rave and warehouse scene. This included a stint as resident at Scottsdale nightclub the Works, where he learned his craft playing marathon open-to-close sets. 25 years later, he's moving between the two countries regularly, splitting his time between homes in Miami and Berlin.
The dual-continental connection will play a big role this year in particular for Schulz, who says the darker sounds of the early German trance scene are on their way back and set to be absorbed by the scene's ancestors in the US, where the scene has found its new heartland in 2017.
The big project for Schulz this year will be the next incarnation of his Dakota alias, his darker, tech-focused pseudonym, which he'll be showcasing via the exciting new Nine Skies show that he'll debut at Dreamstate in San Francisco in May. First off, though, he'll be making an appearance under his normal DJ alias at Beyond Wonderland SoCal in March. We caught up with him in Berlin to get his take on the German-US alliance: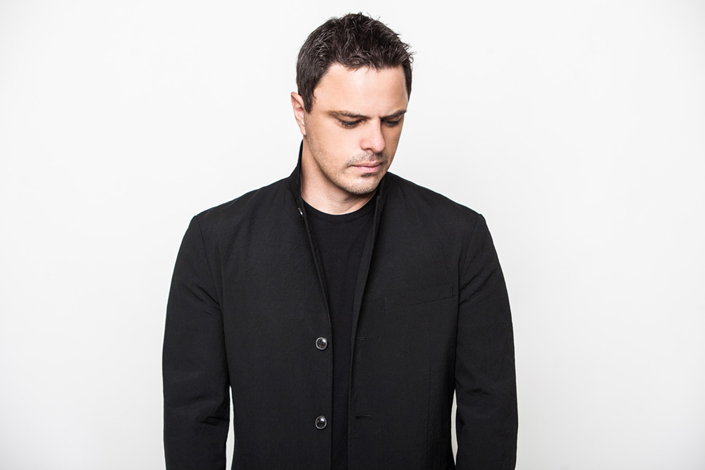 Moving to the US in my teens is something I remember vividly. I was driving from the airport after arriving. I'd already studied English a little bit. I was reading on the back of cars, "Chevro-let," and they said to me, "No, it's 'Chevro-lay." It was so discouraging, because I thought I had it, and then this completely threw me [laughs]. Learning language makes you humble. Just when you think you've got it, something simple like that comes along. And no, you don't got it. Forget it [laughs].
Berlin has this great techno scene, but at the same time, there's a side to it that's unmistakably trance. It's funny, because I'll play some of these tracks that emerge out of Berlin in my own sets, just sped up a little. And trance DJs are coming up to me and saying, "What is that record?" The track might be produced at 124 BPM, and I'm playing it at 132 BPM, but it just gifts it with a totally different energy.
To be honest, that's what I've been looking for. There's that old German trance sound that's gone missing the past few years, but it's been coming back to the forefront recently. A lot of the Berlin and Dutch techno guys are being inspired by that old trance sound. And when you mix that in with your set…
In February, I played one of my special open-to-close sets at Ministry of Sound in London, and I dropped the old Der Dritte Raum record "Hale Bopp" in there, slotted in with all the other stuff I was playing, and it just felt so right. That's kinda where I see trance going right now—or I'm hoping it goes, at least—something a little bit deeper. I've got some special stuff on the horizon myself with Dakota later this year, which I'll be talking more about soon.
When the whole EDM thing came about a few years ago, there were definitely some interesting things going on, from a crossover sense. There was a new energy and a fresh excitement to it. Some of the trance guys experimented, and some of them actually abandoned trance and dove right in to become EDM. Other people, like Ferry Corsten and I, were saying, "Ooh, this is interesting. How can we incorporate it into what we're doing to add a new spice to things?" But I think what happened is that we quickly realized how shallow EDM can really be. There's no layers, or real chords or melodies.
I've always said that in a truly great trance melody, there's always those few notes that really touch the soul. You just won't find that in EDM, or if it is there, it doesn't really translate. EDM has what I call those "one-finger melodies." If you listen to the trance melodies, it's arpeggiated, and there's some really nice complex chords. You could put some of these melodies up against the real classical melodies; I really believe some of these melodies would make people who like Mozart sit up and take notice. While a lot of trance artists might have been "guilty" of experimenting with the EDM sound, we quickly realized this. Some people are still there, though [laughs]. They never really had the soul for trance.
"I've always said that in a truly great trance melody, there's always those few notes that really touch the soul… I really believe some of these melodies would make people who like Mozart sit up and take notice."
My whole New World Punx collaboration with Ferry Corsten came about around the same time as EDM, a time when trance was all about standing around on the dancefloor with love songs in the breakdowns. There'd be a bit of a buildup into a love song, and then a 2.5-minute love song with lyrics about who knows what. I call it "Celine Dion trance." I remember saying to Ferry at the time, "Dude, this is not what I got into the scene for. I got into it for the groove—the rebellious side of it. Where's the fun and edge?" That was how New World Punx came along; it was a reaction to that. We did some back-to-back sets, and it kind of exploded from there. We were trying to go against what was happening in the trance scene at the time, which was standing around on the dancefloor, making heart signs with each other.
The trance scene in the US has really gone next-level the past few years. It's amazing to see. We really feel like we're on a hot streak. Every show is sold out, with an amazing vibe. It's not just EDM kids jumping up and down to every drop. And it's a cross-generational thing; it's the old trance family with the new one. My recent open-to-close set in Los Angeles on New Year's Eve was a great example of that.
I played another open-to-close show at Ministry of Sound in London in February. We closed at 6am, but we could have easily gone another couple of hours. They said they've never seen it that full at 6am… It was a lot of fun, because a gig like that is like a blank canvas. The walls are completely still when you begin, and you can make the room resonate at the frequency that you want… There's an art to those marathon sets, and if you know how to do it right, there's something special in the air. For me, these kinds of gigs are how I started my DJ career—with my Arizona residencies when I was a teenager. You're damn right that I'm gonna take pride in what I'm doing when I play an all-night show like that. I've got another one coming up in Berlin, just a week before I return to the US to play at Beyond Wonderland [SoCal].
Catch Markus Schulz at Beyond Wonderland SoCal the weekend of March 24 and 25.
Follow Markus Schulz on Facebook | Twitter | Instagram
---
Share
---
Tags
---
You might also like