Ferry Corsten and the Return of Gouryella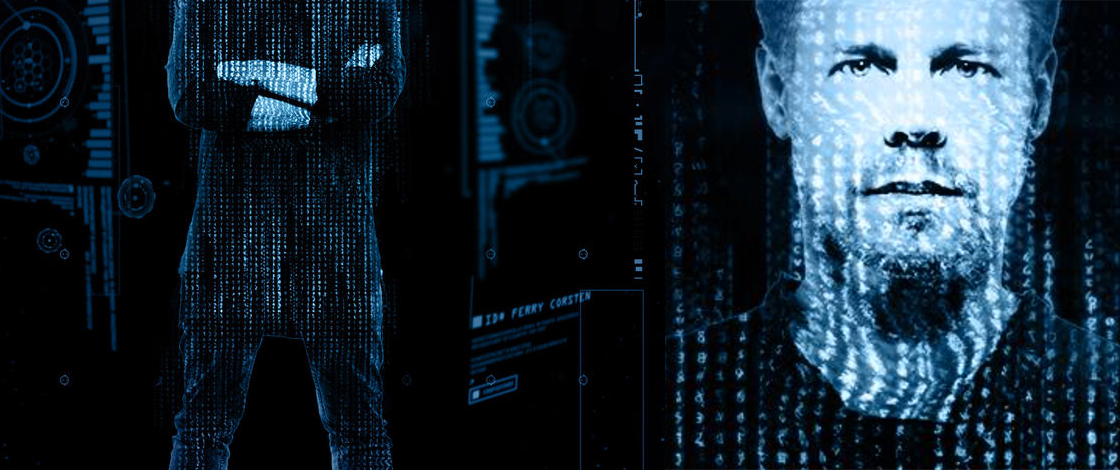 After two decades of leading the industry, veteran producer Ferry Corsten still consistently sets a high bar for himself—be it through his success as a solo artist or via his New World Punx partnership with Markus Schulz—and the trance genre as a whole. When Corsten announced the return of his Gouryella project in 2015, expectations for his career reached another level. Corsten's pairing with Tiësto as the original Gouryella duo in 1999 spawned three hugely successful albums and worldwide fan adoration.
Having not touched the Gouryella moniker for over a decade, Corsten's solo return to the project last year yielded hit single "Anahera" and a surprising, instantaneous resurgence of excitement for the classic trance brand. Corsten enters 2016 prepared to take the Gouryella project on the road to festivals throughout the year. We caught up with Corsten to discuss the past 12 months, his creative process at present, and expectations for the live Gouryella sets this year.
Your fans have asked for the return of Gouryella for over a decade. What exactly were the reasons for its revival to finally take place in 2015?
First of all, Gouryella was in many ways a product of the era in which it was first created. I did the first three releases with Tiësto, and after doing the fourth release on my own, I decided that it was time to call it a day [with Gouryella]. The sound had moved on a bit, and my personal interests were with a more electro-based sound, as I was stepping away from pure trance. I was producing songs like "Rock Your Body Rock" (2003) and other tracks.
However, the name Gouryella was still lingering with true trance fans. The demand finally got so high that the name Gouryella was in a league of its own, kind of a "holy grail." If I were to do anything [under the name] Gouryella, to live up to that expectation would be difficult. My head wasn't in the right space to make a [Gouryella] track. I wasn't thinking in those types of melodies and structures. I just didn't want to call the next trance track I made a Gouryella track. It had to be a track that was in the line of the previous Gouryella releases. I just couldn't find [that level] of track. These days, my head is definitely more into that sound. I'm getting tired of what's going on in the scene, honestly. There's a personal need to go back to the [Gouryella] sound.
Take me back to the point when you absolutely knew you wanted to do the Gouryella project again. What was the process like for you getting back to the "Gouryella" creative space? Did you contact Tiësto?
I was in the studio thinking about it and going through old stuff and found something from [old alias] System F and it became the inspiration for "Anahera." I didn't contact Tiësto to collaborate because after the third release, he was very clear that he wanted to do his own thing.
Let's discuss "Anahera." It was named "Tune of the Year" by Armin van Buuren on his A State of Trance program and was a 2015 standout. What are your thoughts regarding the impact the Gouryella project and this track in particular had?
The expectation for Gouryella was so big, especially after years of people asking for it. I was scared as I thought people may have built this expectation that [would be impossible to reach]. [Restarting Gouryella] was a bit of a gamble, but in a good way. "Anahera" was a tough cookie to get to the point where it could go forward as a Gouryella track because of expectations. [Its] success definitely set the bar for the future of Gouryella and makes it easier to produce future stuff.
What are your expectations for the live Gouryella sets in 2016? What are you looking forward to when you finally take this on the road this year?
The whole show is going to have that classic sound, but with a few new sounds in there that will have the classic sentiment, but updated for today. I updated a lot of [the old Gouryella] stuff, too. They sound tighter than before. That was a lot of work, but very fulfilling.
I'm very excited. I'm longing for [the classic Gouryella sound] to come back, so to be able to bring this now allows me to show audiences what I'm feeling, and that's really exciting. If you watch the "Anahera" video, the visual content is similar to the live show. It's very beautiful and epic, bringing up certain questions that we all have and mysteries with which we live. It's going to be pretty magical.
Why do you think there is a trance resurgence currently happening? What do you believe has allowed trance to remain universal and timeless?
I really think it's the melodies and chord changes that bring the emotion. Within trance, you can have so many different styles, but they're all based on the element of emotion. Whether you do that with lyrics, chord changes, and big, swelling sounds, it's more than, "Put your fucking hands up and fist-pump." It's a bit more intelligent. It has that feeling of your heart being ripped out.
You've got New World Punx happening with Markus Schulz, your own Ferry Corsten releases and now Gouryella, too. These are all now three very successful projects. When you get into the studio, what's your process like for figuring out which tracks are going to be aligned with which persona?
It's hard sometimes. I think New World Punx has a space of its own. It's more rowdy and straightforward, one-finger-melody type of trance. It's borderline electro and big room, but all with that typical trance sound. [However, it's] not that epic trance; it's melodies for a "beer crowd," which is what Markus and I always say. It's for the rowdy beer crowd that's standing right in front of you that wants some more "trancey" stuff.
Gouryella is in its own category, too. It's very epic, and there's only one release a year. I don't want to flood the market with so many releases where fans say that one release was good and then the next one wasn't so great. I really want to make sure that every [Gouryella] release is spot on; one a year is more than enough.
That means that a Ferry Corsten release could be anything, really. I've gone from left to right in terms of doing trance, electro, and even house on occasion. I'm making that horizon a little smaller and focusing on "trancier" sounds. My trance differs from the Gouryella project, in that it has a grainer, sort of electro type of approach, but with beautiful melodies that aren't so sweet. It's also definitely a bit rowdy.
If you were to give a Gouryella fan an idea of things to look forward to in 2016, what would those key forthcoming moments be, and why?
The Gouryella shows that we're doing at the festivals. There will be no club shows for Gouryella, just festivals. There are no collaborations with Gouryella again, either. Gouryella is a solo project for Ferry Corsten. What you heard with "Anahera" is what you're going to get. The future is there.
Ferry Corsten Presents Gouryella makes its live US debut at Beyond Wonderland SoCal in March, followed by an anticipated performance at EDC UK in July.
Marcus K. Dowling is a member of the international trance family. Follow him on Twitter.
Follow Ferry Corsten on Facebook | Twitter | SoundCloud
---
Share
---
Tags
---
You might also like