Everything You Need to Know About VIP Life at Escape: Psycho Circus 2016
This year we've stepped up our VIP experience with newly expanded and improved amenities to help take your Escape: Psycho Circus 2016 journey to a new level. Enhance your experience with an upgrade to VIP, where you can explore a new side of Escape, engage with your environment, energize your body and mind, and enjoy a slice of VIP heaven with your fellow Headliners.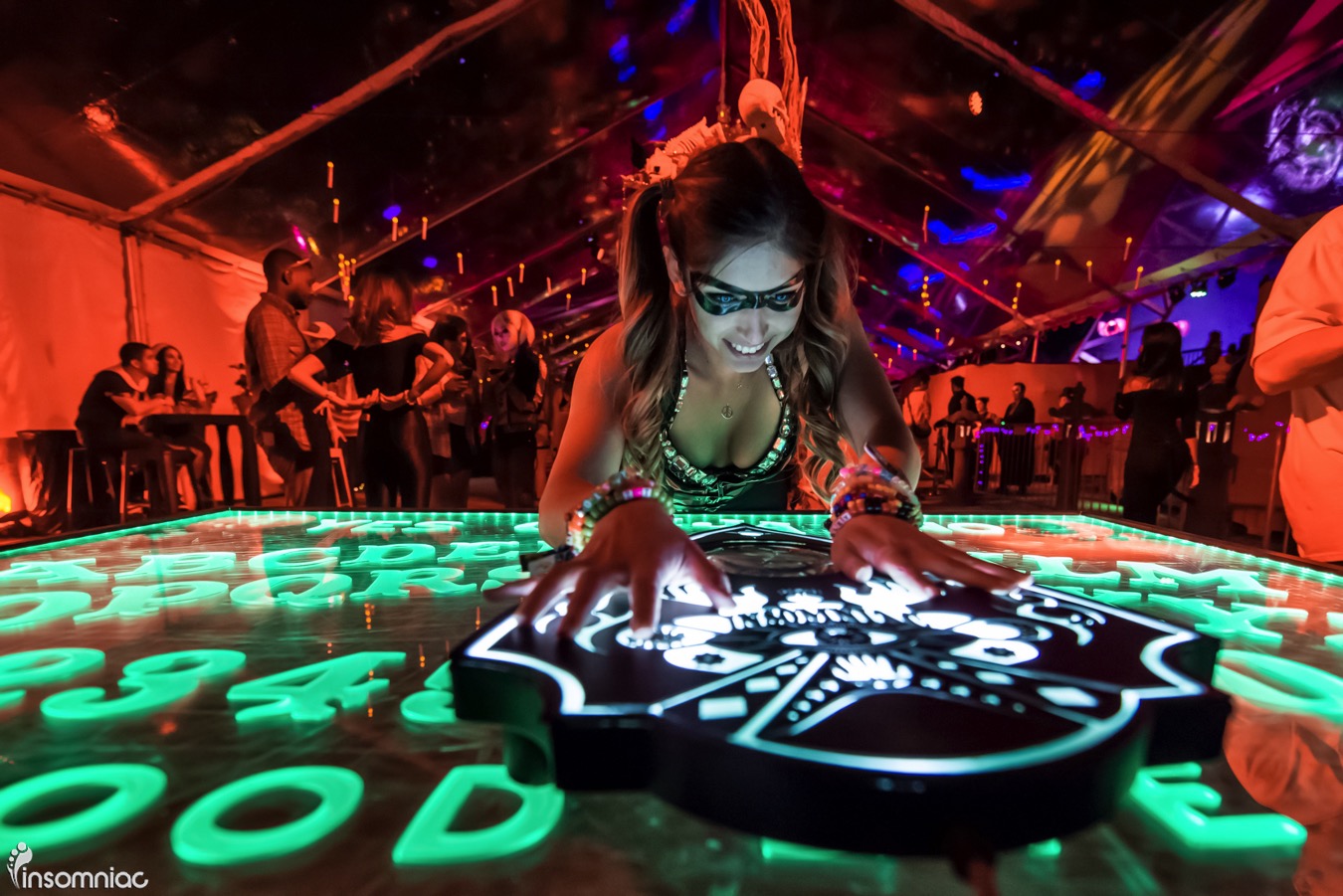 Firstly, VIP tickets offer exclusive complimentary parking options and a dedicated entrance into Escape. Once you're inside, enjoy dedicated VIP dance areas at Slaughterhouse and Ghouls' Graveyard.
Make sure you keep your cell batteries juiced up all night long at our cell phone charging areas to capture all of your festival memories throughout the weekend; just don't become a social media zombie—stay in the moment! To safely store your stuff, we have dedicated VIP lockers available to rent on a first come, first served basis.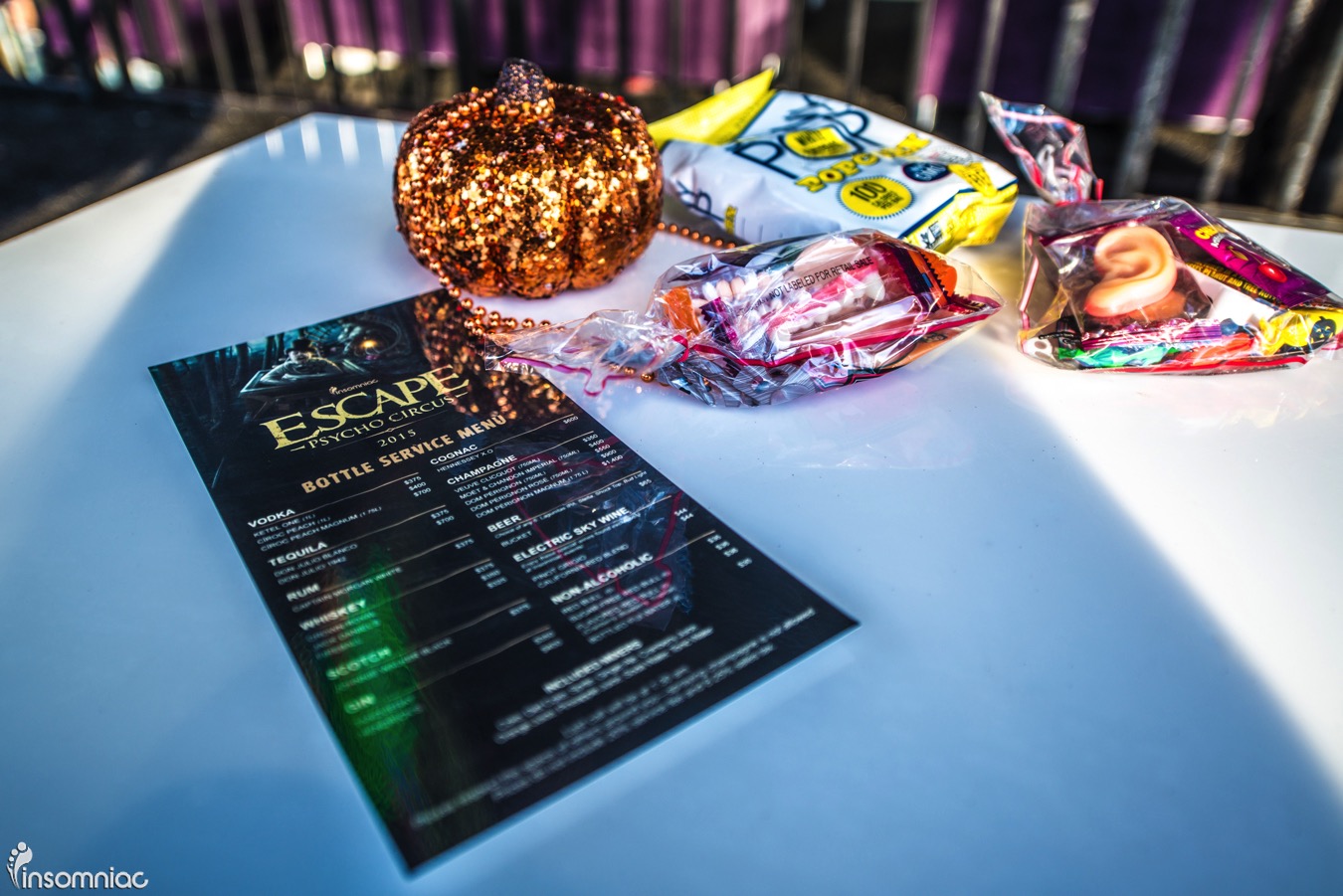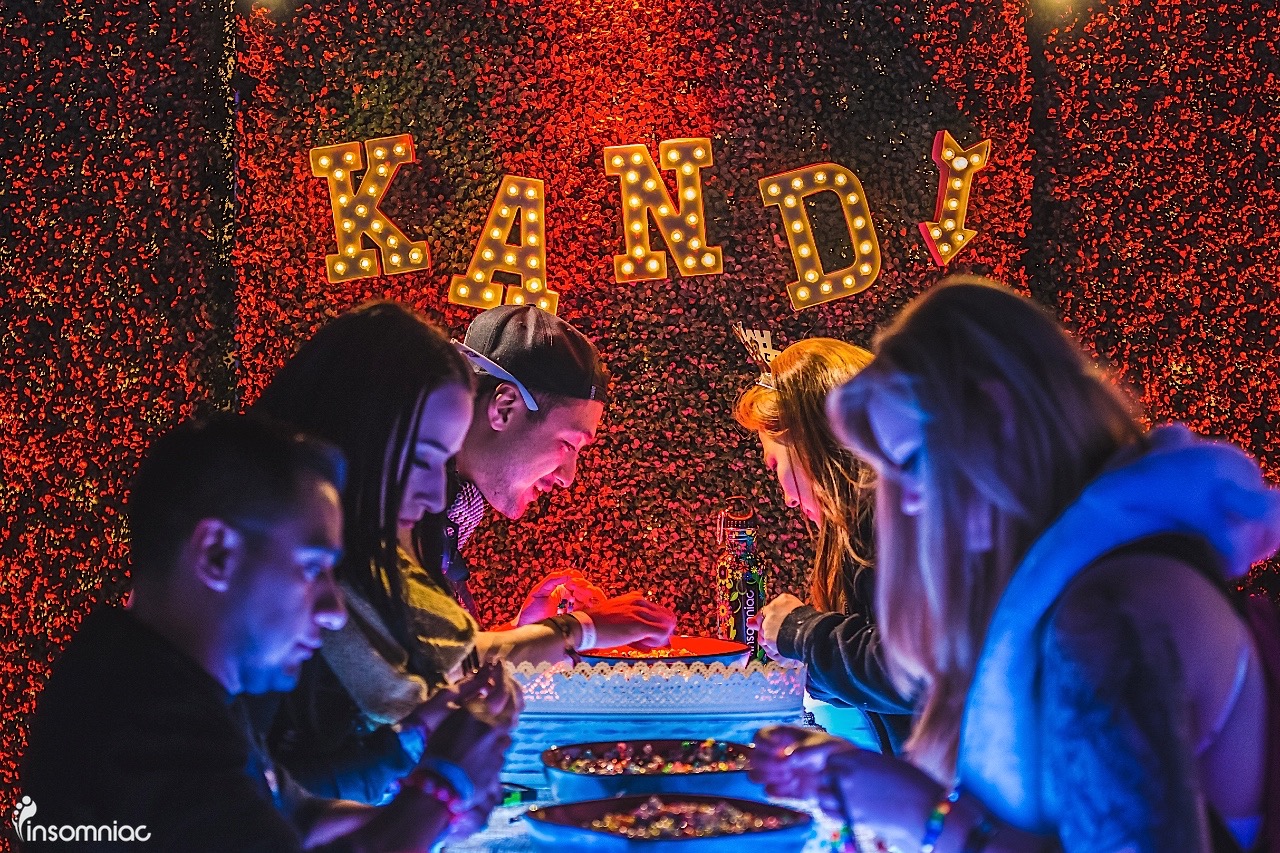 Escape is a chance for you to let your inner ghoul out and scare up some awesome memories with your friends. It would be a crime to let your costumes go to waste without some proper trick-or-treating. Our complimentary candy bar is the perfect way to reconnect with your inner kid's Halloween spirit and re-energize before you hit the dancefloor.
And since we know all of you Headliners put so much effort and time into your amazing costumes every year, we're making things a little bit more fun. As part of the VIP experience, you can enter the group costume contest with a minimum of four people from your festival fam. The winners will receive a complimentary SkyDeck package for Countdown 2016, plus bragging rights for the rest of the weekend. Groups competing in the costume contest must attend both days of Escape 2016, and all participants and succeeding winners must be 21+. The winning group will be selected Saturday, October 29.
If you find yourself getting a little hungry, come munch on some beignets, po'boys, jambalaya, and other New Orleans–inspired cuisine over at Slaughterhouse. For a liquid energy boost, we'll have gourmet coffee and hot chocolate as part of our Midnight Witches Brew service. If you're looking for something a bit stronger, indulge in any of our four Escape signature cocktails at the Sideshow Bar: Demented Fortune (vodka, cranberry juice, peach schnapps), Ringmaster (vodka, tequila, blue curaçao, splash of Sierra Mist), Cirque Delight (vodka, tequila, rum, ginger ale, lemon wheel), and Stormy Night (Jägermeister, orange juice, splash of grenadine).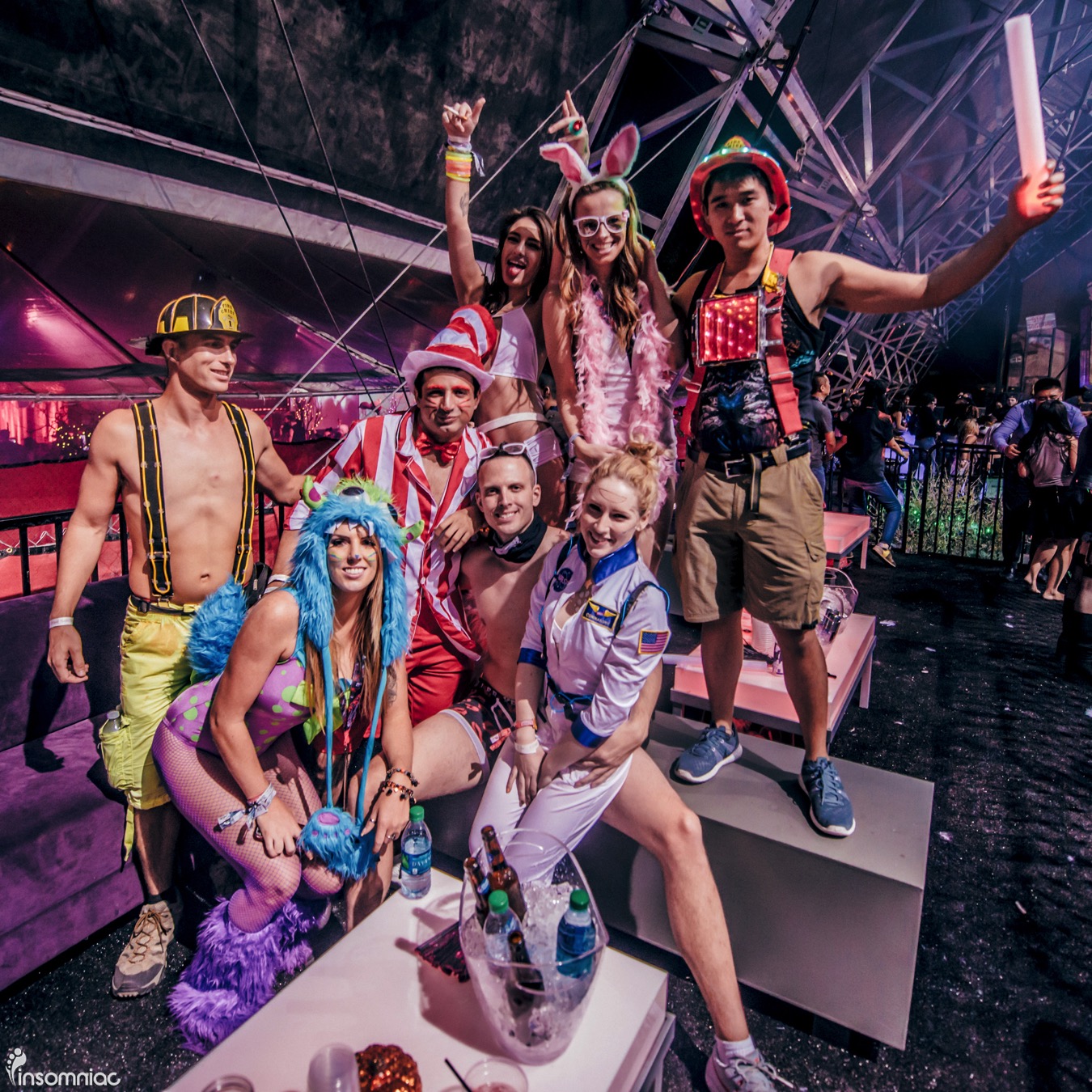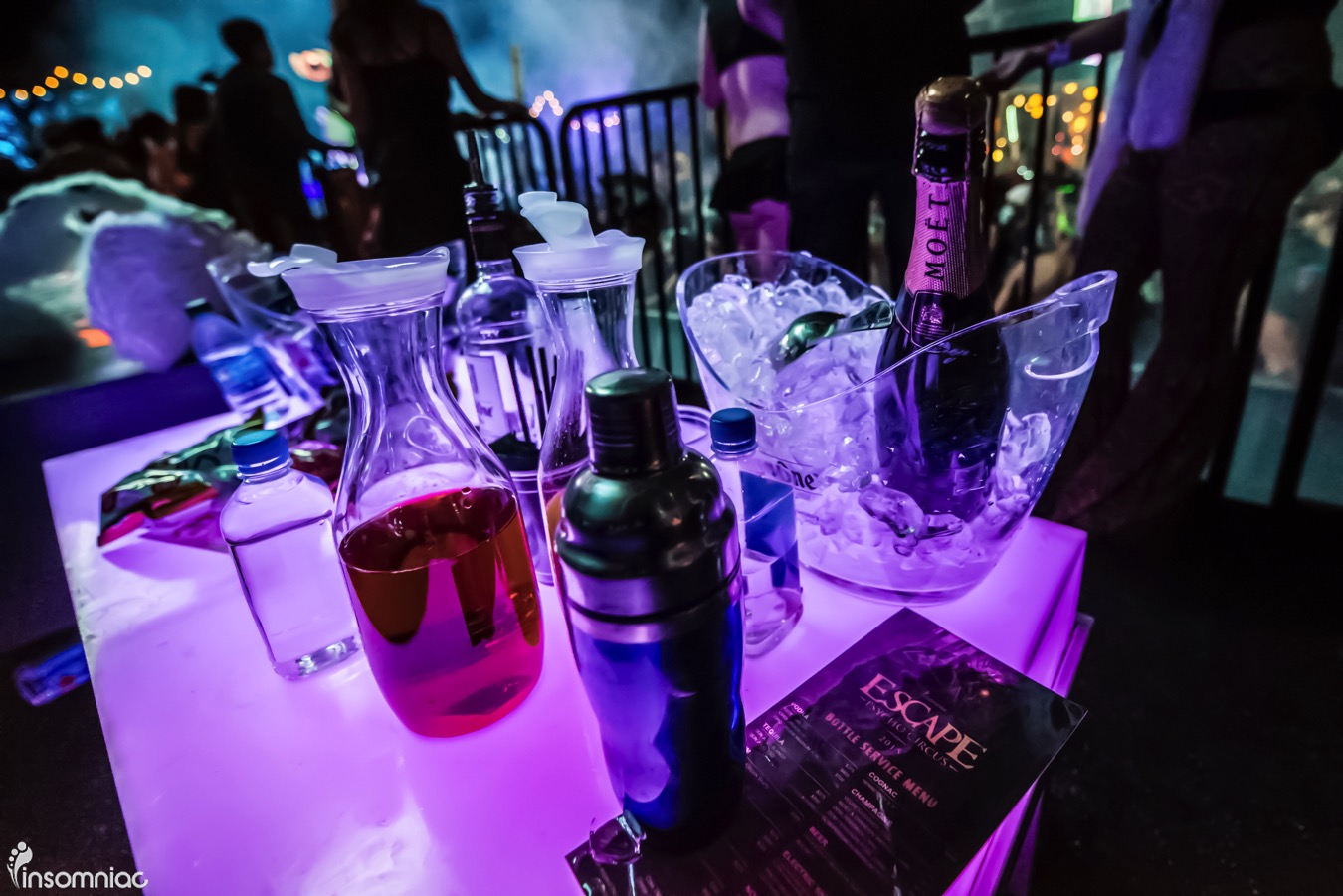 To elevate your experience, we invite you to engage with your Escape environment. We'll have a complimentary body paint and beauty bar, as well as a kandi-making station to enhance your Escape looks. You can play a creepy game on the giant Ouija board with your daring friends and create your own concoctions at the Mad Scientist Potion Lab. Capture all the fun at the interactive photo booth with props presented by Hotpoint.
Fans are encouraged to visit the Sixth Sense Info Booth, where you can snag your VIP lanyard and laminated show schedule. Our friendly concierges will make sure you get all the information you need to make your Escape experience as seamless and enjoyable as possible. You can also explore tarot card readings at the Tomb of Marie Laveau, where only she knows what your future might hold.
One of the best features of the VIP experience is the expanded space to sit, chill and relax while you take it all in. We'll have additional seating and chill zones, where you'll be able to take a break from the dancefloor to relax, refresh, and rehydrate. You'll also enjoy private bathrooms and water refill stations at Slaughterhouse VIP.
Check out a photo gallery of the best of the Escape VIP experience.
Learn more about VIP at Escape on the official festival website and grab your tickets now!
Escape: Psycho Circus 2016 takes place Friday, October 28, and Saturday, October 29, at the NOS Events Center in San Bernardino, CA. Tickets are available now. For more information, visit the official website.
Follow Escape: Psycho Circus on Facebook | Twitter | Instagram
---
Share
---
Tags
---
You might also like