The Do's and Don'ts of Escape: Psycho Circus Costumes
We love you Headliners for a lot of reasons, but one of the biggest has to be the amazing self-expression you display at our festivals. It should be no surprise, then, that Escape—being a Halloween event—is one of the parties we look forward to most all year.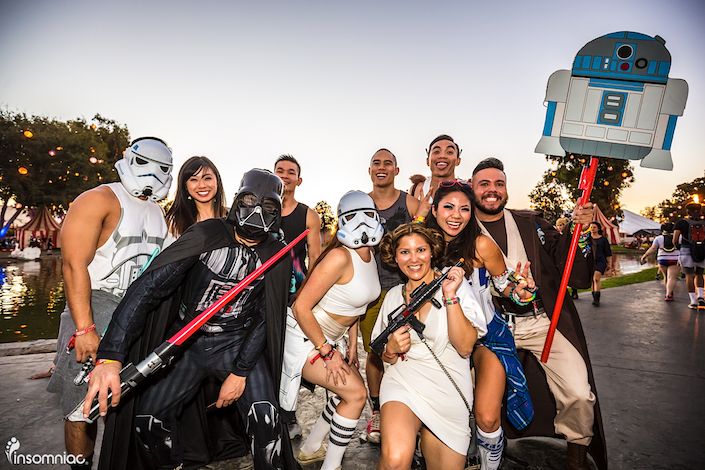 Every year, Headliners outdo themselves with intricate, elaborate, and imaginative costumes to complement their Escape experience. From ghouls to superheroes, animals to film characters and everything in between, we're always blown away by what you come up with. And while we dig the all of the creativity, there are a few things you'll have to keep in mind while selecting those outfits—after all, you don't want to be the person that gets left at the gate, gets hurt, or causes a bad time for a fellow Headliner. Prepare, and prepare smart.
DON'TS:
DON'T dress like authentic-looking law enforcement, fire department, or security personnel. While it might seem like a fun idea to mimic the outfits of our San Bernardino PD, believe us, you won't get far. Allow law enforcement to do their jobs, so everybody has the best and safest experience possible!
DON'T apply full-face makeup that makes you unrecognizable. We've got to be able to recognize that face on your ID to let you in—otherwise, how do we know it's really you?
DON'T bring weapons or weapon accessories. Duh.
DON'T include violent props. This includes crops, whips, ropes, chains, metal spikes or tethers. When you're in a crowd of thousands of monsters, rubbing against spiky props is rather uncomfortable.
DON'T wear giant blow-up suits or props. You'll regret it once you start dancing, and you'll probably make other people hate you while you're at it.
DON'T incorporate offensive slogans or themes. Keep it PLUR, people.
DON'T wear Native American headdresses. We say it time and time again: It's cultural appropriation, so don't do it.
DON'T wear high heels/platforms. Swollen ankles and scraped knees are not a cute look. Last all night with the proper footwear.
DON'T forget primer and long-lasting makeup spray. It's important to keep your eyebrows and prosthetics on fleek.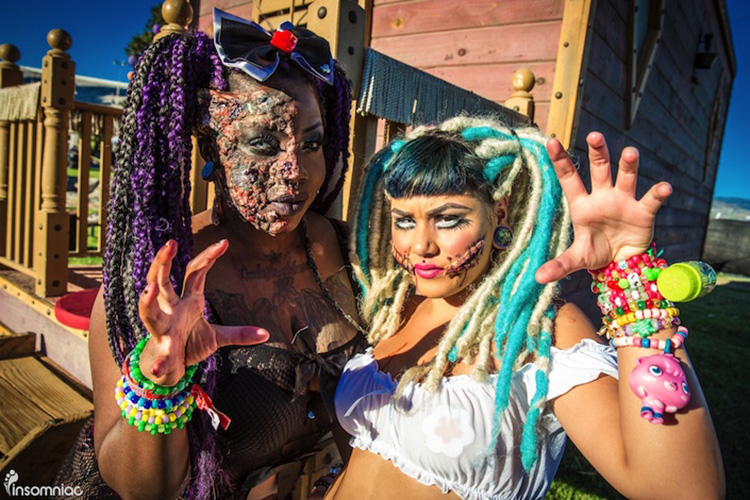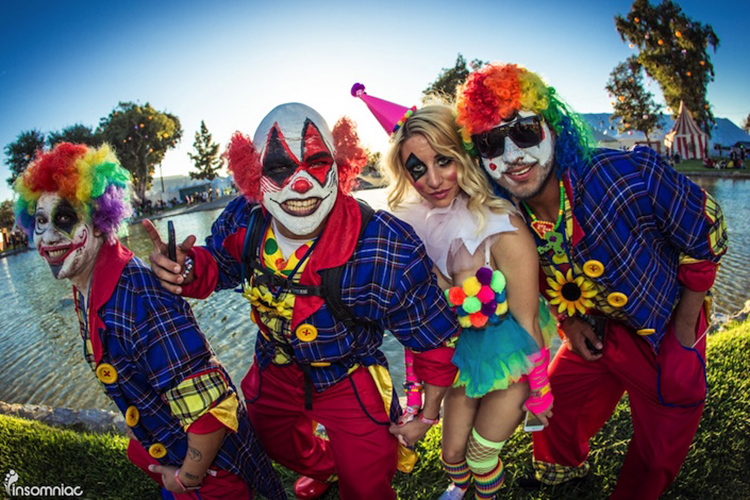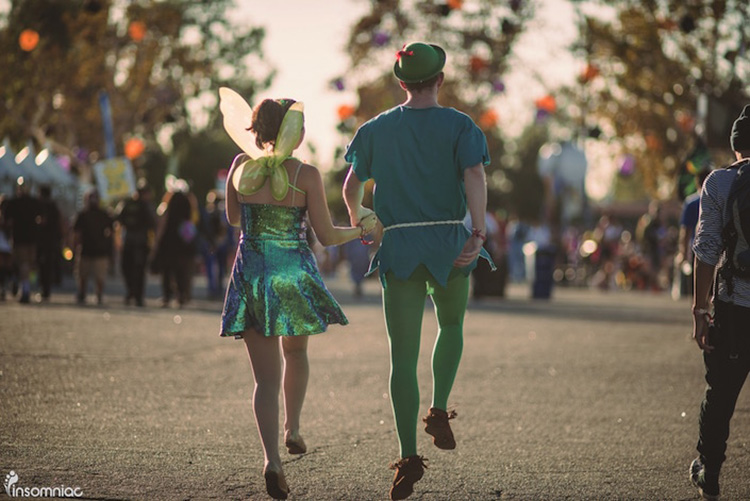 DO'S:
DO get imaginative. As long as you're dressing within the guidelines, you're good to go!
DO match up. Costume squads are always some of our favorite sights to see.
DO borrow from popular culture. We don't even really have to say this—you Headliners do all the work here, and the results are amazing and hilarious.
DO make it comfortable. You won't want to dance if you're burning up inside a bodysuit. When picking your costume, keep in mind mobility and stamina—as well as  on/off ease in the bathroom. Trust us.
DO get spooky. Ghosts, ghouls, skeletons—you name it!
DO make sure you have a sturdy costume. Things tend to fall apart and break when you're head-banging. We recommend testing out your costume before heading to the event.
DO bring a jacket. Halloween tends to get a tad chilly at night, so we recommend incorporating a jacket (or cloak, cape, etc.) into your costume.
DO have fun with it. Getting your outfit ready for our festivals is always a blast, but Escape is another level altogether! Whatever you decide on, make sure you're having a good time.
We can't wait to see everything you come up with. Don't worry: If you aren't comfortable wearing a costume, you're just as welcome without. Freedom of expression still applies, after all. See you Halloween weekend!
Follow Escape: Psycho Circus on Facebook | Twitter | Instagram 
---
Share
---
Tags
---
You might also like