DJ Charts August 2016: Duke Dumont, Keys N Krates, Autograf, Spag Heddy, Aaron Jackson and Durante
No one can answer the "Is it a banger?" question better than a booked-up DJ on the frontlines, road-testing new releases on the regular. At the end of each month, we're tapping a handful of selectors to find out which records have been popping off the most in their sets. These are the hottest jams according to some of our dopest DJ friends. Take it from them; they know what they're talking about.
Duke Dumont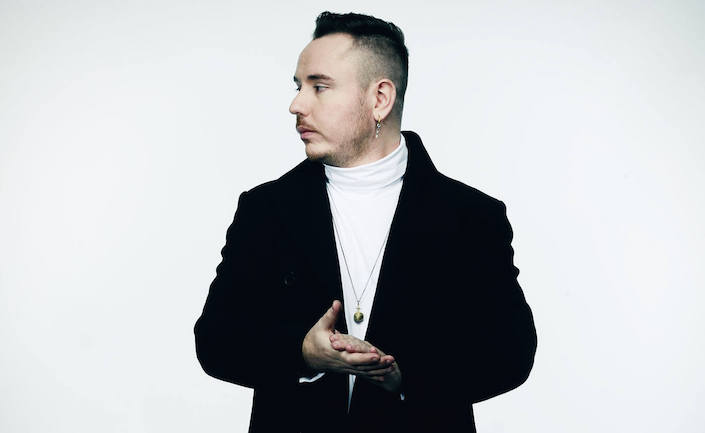 Duke Dumont "Be Here"
My latest song.
Arkoss "Lowdown"
I was sent this over a year ago by Amine Edge & DANCE. I've played it in my sets a lot. Happy to see it finally get a release.
Walker & Royce "Boy"
New one on Dirtybird—reminds me of Claude VonStroke's "Vocal Chords."
Machinedrum "Do It 4 U"
Been a fan of this guy for years. I'm looking forward to his album being released in a couple weeks.
Bruno Major "Wouldn't Mean a Thing"
Beautiful song. I don't know much about him, but looking forward to hearing more.
Keys N Krates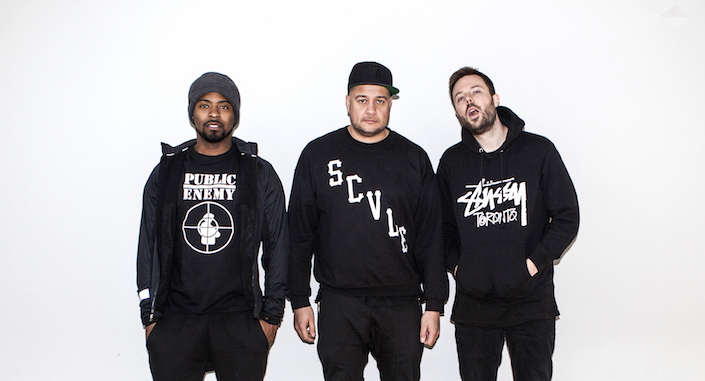 T1R & Swindail "MERCE"
Heard Grandtheft play this at Shambhala, and it banged so hard.
RL Grime "Aurora"
This track is so epic.  Makes me feel like I'm about to see M83 perform or something. So sick.
Mr. Carmack "Shimmy Shimmy Ya"
Fire rework of a classic. Saw him play this in Chicago last year at a festie, and shit went off.
Travis Scott "A-Team"
Yeah, I know it's old, but it's still one of our fav rap songs at the moment. Those horns. Damn. Allen faakin Ritter.
DVSN "Too Deep"
We are all fans of DVSN bringing back that RnB sound. Choir vocals are so on point in this one.
Autograf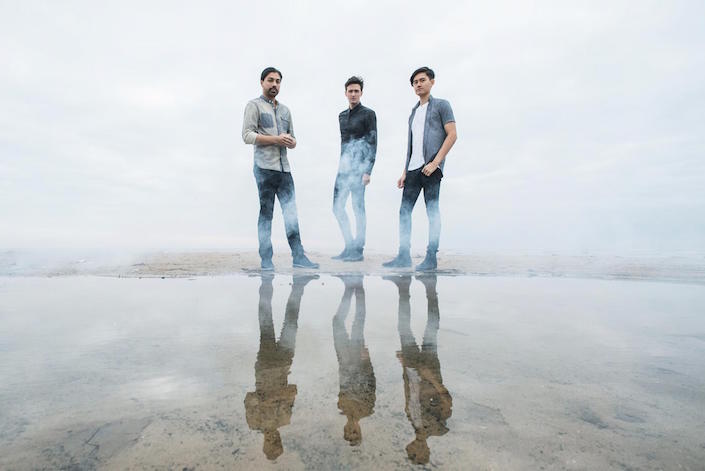 Gryffin "Whole Heart"
Our buddy Gryffin always seems to perfectly walk the line between a sound that's modern and contemporary and one that's timeless. His new jam is no exception.
Jerry Folk "Life Under Water"
Finally met and hung out with Jerry Folk for the first time at Camp Bisco; super nice and talented guy. Been really digging the new direction of his music lately.
Sweater Beats "Better"
One time I was backstage at Northern Nights and a girl thought I was Sweater Beats. I went along with it for a little bit, but eventually had to break it to her that I wasn't. Bad move. Next time, I'm gonna be Sweater Beats and never look back.
Mutemath "Monument" (Kasbo Remix)
Hands down one of our favorite new producers right now.
Chet Porter ft. Chelsea Cutler "Stay"
Don't know why, but dude always cracks us up. One time, he posted a photo of him with a black eye and we couldn't help but start laughing. Love you Chet.
Spag Heddy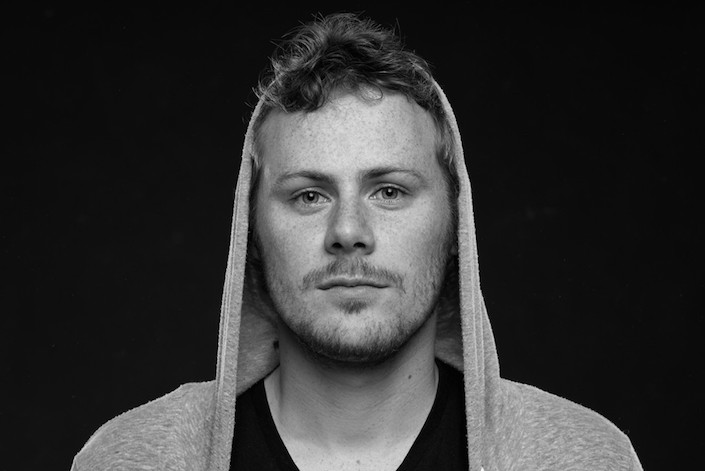 Zomboy "Invaders"

Zomboy proves again that he's the masterlord of the 2016-phase-bass-step (aka terror squad), and in general shows he's basically one of the best. This long-awaited tune has that full on drive in it that not many producers truly master. Zomboy's mixdowns are the crispiest, fullest and sexiest. If there's one track that got me want to stop producing this month it's Invaders.
Flux Pavilion & NGHTMRE ft. Jamie Lewis "Feel Your Love"
The legend and dubstep pioneer Flux and the most hype trap wizard NGHTMRE together on a track? I don't think I have to say more. This song gets anyone to the ceiling. That 3rd drop is just genius. Everyone will copy this.
DJ Snake ft. Bipolar Sunshine "Middle"
This entire album Encore is a masterpiece. The excellent collaborations are a journey through music genres, with absolute beauties like "Middle." The vocal work and atmosphere of the track are pure magic. This song always gets me in higher vibes.
Ray Volpe "Make Me Feel"
For as long as Ray Volpe has been around, I've been a huge fan of his productions. With his Bipolar EP, he just dazzled me, and many others, again with how talented and skilled he is. "Make Me Feel" has that perfect combination of beautiful melodies and vocals with serious heavy bass work, in an overall amazing full spectrum, monstrous mixdown—Like he always does.
Modestep & Trolley Snatcha "Sing" (Spag Heddy Remix)
amazing original. It had always been a dream to ever remix a Modestep song; their characteristic vocals and compositions are legendary. I'm that content and proud of my remix of it that I'm just gonna go ahead and shamelessly drop here.
Aaron Jackson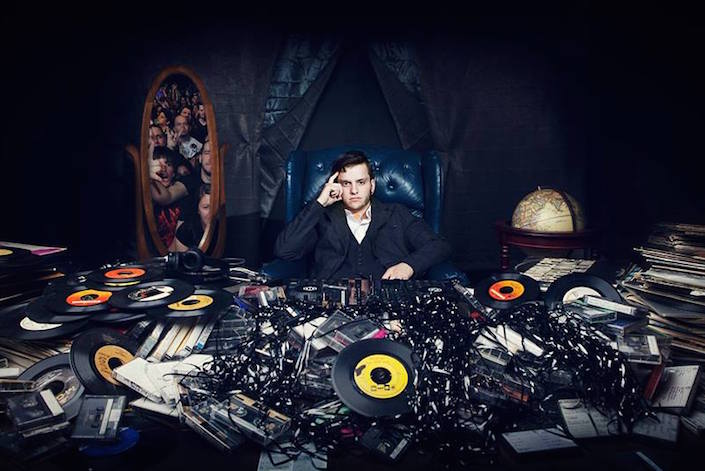 Going Deeper "If We Try"
I chose this track because it represents good feelings. And with the vocals promoting positive intentions and with that in mind, the drop on this track just tops off the feeling of the track and always gives me the chills and a big smile on my face.
Eva Simons & Sidney Samson "Escape From Love" (Blaze U Remix)
I chose this track because I really dig the vocals on the track, and I love how this is a future house track, but it has a really unique sound compared to a lot of the future house tracks you would hear coming out right now. This one has also really been doing well in my sets on my tour that I just wrapped up.
DJ Snake & Moksi "Pigalle"
This is another tune I chose that has been doing well in my sets. I really love this tune because it's almost like a new tune on bassline, 4×4 , which are amazing genres out of the UK, and hearing this tune that sounds like that style at 135 bpm really gets me and going.
Taiki Nulight "Void"
I chose this tune because I have been a huge fan of the house and bass sound for a few years now, and now hearing it mix and morph into the Night Bass sound with tracks like this. The mix of dirty bass with one of the hottest hi hats I've heard in a bit really made me want to share this one.
Skepta "That's Not Me" (FreeFall Remix)
I chose this track, which is a remix by one of my really good friends James aka Freefall. It's a remix of the legendary Skepta's track "Trust me," and like the vocals in this track says, trusss me daddy. The drop is so good on this track; James really nailed it with making this feel authentic to the UK garage sound with his own bass house influence.
Durante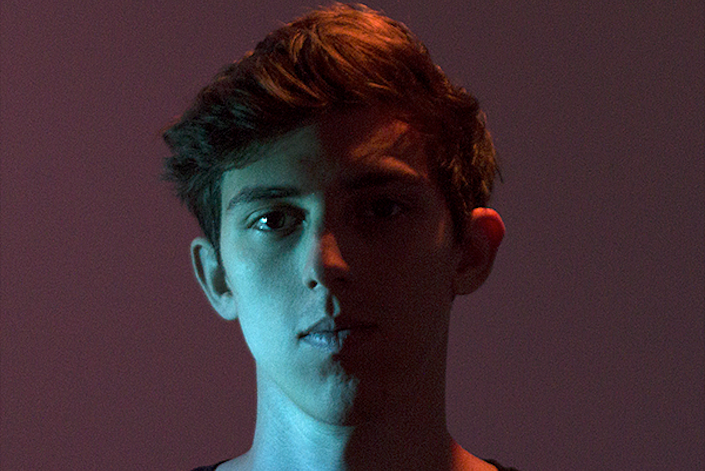 David Penn ft Africa G. "Con Son" (Vocal Mix)"
This one's for the movers and groovers; body-shakers and love-makers. Real rhythm warriors know what I'm talking about.
Amtrac "Renton"
The main character from my favorite anime, Eureka Seven, is named Renton, and he surfs in the air using a sweet hoverboard, and I imagine myself riding it when listening to this song. It's great
Timo Garcia "The Big Swindle"
Dare you to try and listen to this without nodding your head. It's damn near impossible!
Emanuel Satie "Paffo's Riff"
Paffo's got mean riff. I don't know who Paffo is or what he looks like, but I imagine him to be a real bad dude with an attitude for groove.
Sonny Fodera & James Puentes "No Reason" (Luca Donzelli and Mar T Remix)
Amtrac sent me this one, and as soon as I heard it, I knew it'd find a place in my set. It's so bouncy that it turns the dancefloor into a dang bounce-house.
---
Share
---
Tags
---
You might also like