Autograf: The Marriage of Art + Music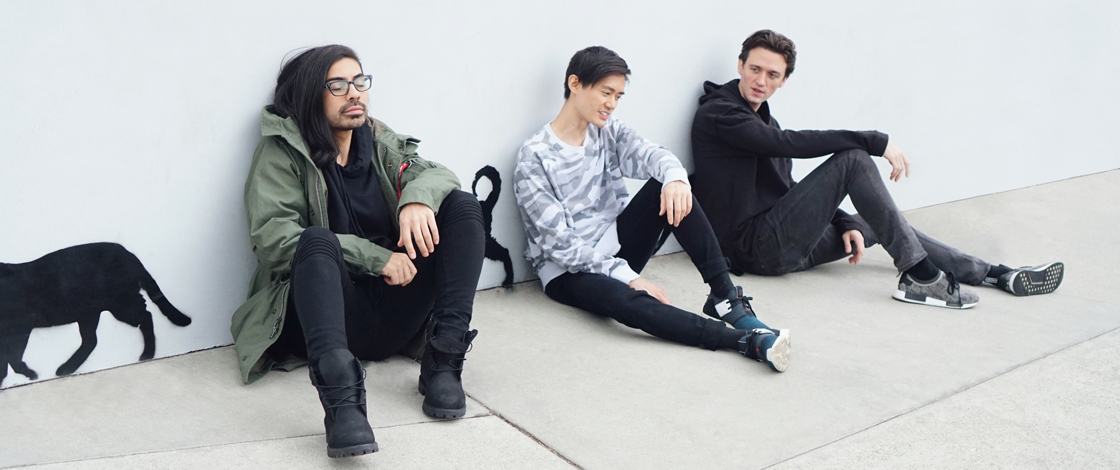 Chicago: home to some of the coolest small-venue clubs in the country. And museums. Of particular note, and plugged in to the nexus of its downtown, is the Art Institute of Chicago. It is a city blissfully unaware of its own sophistication, but intent on its own path. So it comes as no surprise that at the forefront of the art house scene stands the DIY-loving trio of Jake Carpenter, Louis Kha, and Mikul Wing—Chicago sons, all.
Together… they are Autograf [rolling thunder in background].
It was mildly amusing that whilst penning this article, it was impossible to avoid continuously running into mentions of the '80s hair-lord band Autograph. However, it is possible that our future-house friends in Autograf were not only not being ironic in their own naming, but may not have been aware, even peripherally, of their differently spelled name-mates and authors of the in-your-face epic "Turn Up the Radio." And that is okay.
But let us all bow our heads and thank the music man in the sky that these three lads from Chicago took their fancifully unique ideas about the marriage of art and music and decided it was worth making a band over. They are a natural fit for September's Nocturnal Wonderland—the music, camping and art trumpet blast in ol' San Bernardino that is Insomniac's longest-running festival at 22 years.
"When we started the project, we kind of wanted to address the fact that we felt that art and music had drifted apart."
They know this. And they have something special planned. Shhhh.
Sculpture and street art are the right and left legs to Autograf's proprietarily sculpted golem of art and music; certainly, pairing them to music came naturally for the trio, as their pedigrees attest. "Jake went to school for sculpture and metalworking. He built this crazy robot and then worked for the department of defense—welding stuff," explains Mikul. "I went to school for design, leaving and doing artwork for Burger King and to open a gallery in Chicago—Zoku."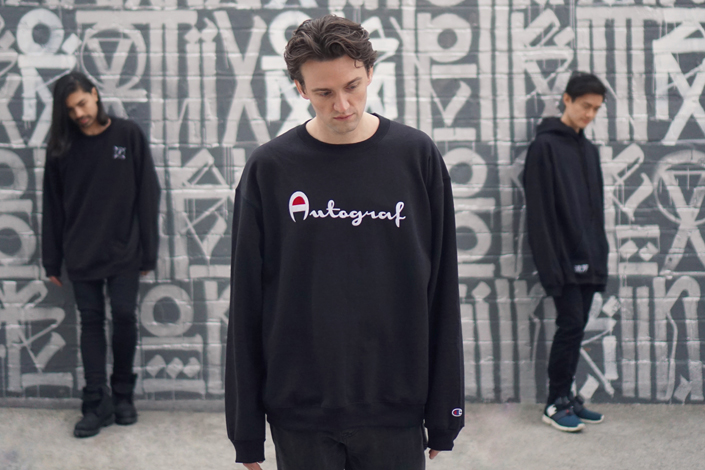 Less is known about Louis, but in a 2016 MySpace interview, he offers up this bewitching gem: "I feel like we sign a lot of boobs, for some reason"—a confession that only ads to their intrigue. Such flamboyance is typical for great artists. The great Spanish genius/painter Salvador Dalì once levied a maxim of his own that can easily be seen as its mate: "It is not necessary for the public to know whether I am joking or whether I am serious."
And so it goes.
If being a hair-lord of the guitar was the rail '80s Autograph rode, then we might say that being disciples of the art-form hybrid and masters of DIY improvisation is an accurate line for Autograf, "our" future housers. "When we started the project, we kind of wanted to address the fact that we felt that art and music had drifted apart—whereas when we had as individuals gotten into the Chicago scene, there was a lot of art and music working together."
Their first show ever was a pop art/Warhol-themed "Factory party" where the lads transformed a factory in Chicago and had had many gums a'flappin'. "We built these crazy installations," Mikul recalls, "and we invited a bunch of other artists to come in as well. It was cool, in that you'd walk on the stage, and it had a bunch of art installations on it, and the DJ booth was on a platform in the center of the room. It was a great mix of art and music."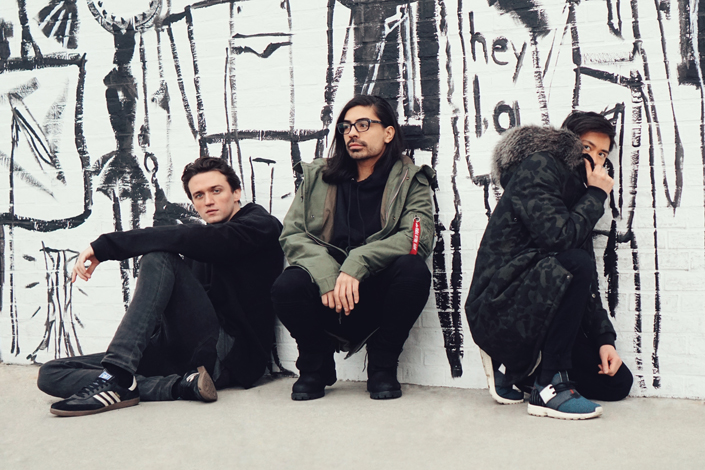 When an artist of any format comes with such concept-heavy material, history has proved that focus can be difficult to maintain—see the Velvet Underground or KISS. "The early shows were more about the shows themselves and fashion, and since then, those elements have kind of taken a back seat," Mikul admits.
Indeed, for a band that has been around only a handful of years, they're highly in demand as remixers and have had a gaggle of quality releases of their own: "Simple," "Metaphysical," "Future Soup," and the early, under-the-table "Running" all offer up soft-light, neon solutions to any undue stress or seriousness in your life.
"In everything we've done, we've tried to incorporate art and music together," says Mikul, "and the music has sort of taken over." All things considered, that's not necessarily a bad thing. "My favorite thing to do in the world is travel, and now we're getting to do that, basically, as a job."
Wish granted.
This year alone, they have done Coachella, EDC, and Electric Forest. And in none of the  above have they gone the easy route, continuing to DIY themselves into the high-production-value club at every appearance. The result? Their shows are vivid, shuddering dualistic dynamos of the physical and the sonic, massaging the sensory apparatus of "human" participants into such a galloping frenzy that often people do not know if they are on foot or horseback when they stagger out the doors to return home. Some… never make it. Camping out at their local art supply warehouse or instrument shop, they are inspired to make a go of it themselves. Watch for my follow-up, confessional-style article next month: We Lost Our Son (or Daughter) to Autograf!
Their appearances at Electric Forest 2017 are a case in point.
"You never know what's going to happen there," observes Mikul. Apart from their scheduled throw-down, they rode the pop-up vibe as well. "The blog thissongissick had a secret set we did along with Louis the Child and Wheathin. That's always fun there at EF—the extra stuff you get to do."
And so they continue on, blending the corporeal with the abstract: "We've got a ton of new music coming out… I don't know which order we'll be dropping it in, so I don't want to mention any names, but it's a lot. And we're working on some new installations for our next bus tour. We really want to bring that aspect of our material back to the forefront. But yeah, that's going to be a surprise, too. Let's just say it'll rival the Lightsaber Forest of the last tour."
You can catch Autograf doing their thing at Nocturnal Wonderland 2017, which takes place Friday, September 15, and Saturday, September 16, at Glen Helen Regional Park in San Bernardino, CA. For more information, visit the official website.
Follow Autograf on Facebook | Twitter | Instagram
---
Share
---
Tags
---
You might also like