Discovery Music: High Frequencies Are Elevating Our Pulses
To stay up-to-date with our Discovery alumni, we're featuring some of the standout artists who are emerging from the scene and pushing boundaries with their music. This is an ongoing series, so be on the lookout for our Discovery spotlight!
High Frequencies stands perfectly poised to take advantage of the current explosion of trance music that has recently taken ahold of the global dance market. The Discovery team was lucky enough to get an early jump on HF's journey into dance music when they were picked up to perform at Beyond Wonderland Bay Area in 2013.
Abel and Erik met while playing in a rock band together in Tijuana, but they eventually turned their focus over to trance. They have since experienced a huge surge in their profile, due in no small part to the release of "Aether" and "Quantum" on Mondo Records. The duo have clearly begun to develop a signature sound that sees them pairing lush and sweeping harmonious melodies with powerfully driving beats and basslines. And the worldwide trance fam was quick to take notice of these budding producers. In the last few months, they've scored releases on Aly & Fila's Future Sound of Egypt and picked up support from some serious heavyweights in the game, including Markus Schulz, Kyau & Albert, and Paul van Dyk.
We caught up with the guys to have a chat about what they've been up to since their DP win and what it means for them to be a part of the trance family.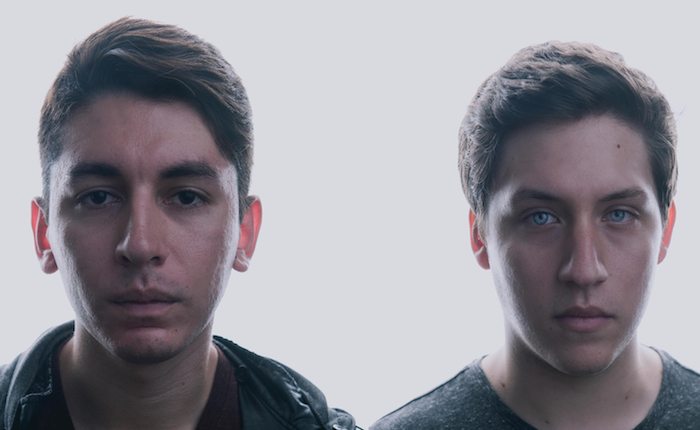 It's been almost four years since your Discovery Project win. How do you feel the experience with Insomniac has helped shape you as artists?
Abel: Discovery Project made a really big impact in our musical career—mainly because being picked as one of the winners made us realize that it could become more than just a hobby. It helped us take that leap of faith and decide to make it our full-time job from then on.
Erik: The win represented a huge change for us, both mentally and artistically speaking. It was a few days after our set at Beyond Wonderland that we decided to pursue music full-time, and we've been doing it ever since.
There's also been quite a bit of newfound excitement around trance. How does it feel to see events like Dreamstate expose new fans to the genre while validating what the trance family has known all along?
Abel: We started producing trance back in the 2013 "big room" era—when almost all of the attention was focused on that genre—so the support for trance today has really taken us by surprise, in a good way. And seeing events focusing on trance like Dreamstate has really inspired us to keep pushing the genre forward.
Erik: I'm really happy for the comeback in popularity that trance has made of late, and seeing the amount of love and support it's been getting by people all over the world makes me think it's not going away anytime soon. The success of festivals like Dreamstate clearly shows that.
Can you pinpoint the moment when you decided you were a part of the trance family?
Abel: Back when we started producing music, we only made tracks of the genre we felt were right at the moment. But we eventually started focusing more on trance—mainly because of the tracks we liked by artists signed to Above & Beyond's Anjunabeats label.
Erik: After the release of our Aether EP, we were overwhelmed by the amount of support we got—especially from artists we look up to. Ever since then, we've shifted our focus 100 percent to making trance.
How did High Frequencies start, and how did you develop a relationship while being in two separate cities?
Abel: We've never really had any problems with that. Erik and I used to play in a band together when he lived in Tijuana—with our friend Christian from Royal Zeven. After the band split, we started getting into making electronic music individually, but we eventually got in touch again and started High Frequencies by emailing ideas. Since San Diego really isn't that far away, we got together every now and then to work on music.
Erik: Abel and I go way back, [and we] are on the same page when it comes to making music. We are both living in the same city right now (Tijuana), but the process has pretty much remained the same. We still email ideas to each other and get together to check the final mix and master of the tracks before sending them out to labels.
You guys recently took a trip to NAMM, the music industry trade show. What advances in music technology are you most excited about?
Abel: It's the second year we've attended NAMM. What we were most interested in were the workshops, and also meeting people from the industry. Networking can be a really powerful tool. In regard to the gear and software, what really caught my attention was the new stuff that software developers have to offer, as well as music libraries being released by companies such as Spitfire, which is one of my personal favorites.
Erik: NAMM has been awesome these past two years. I love getting the chance to meet like-minded people there and hear some tips in the seminars from experts who have been working in the music industry their whole life. I really liked the showcasing of hardware by Pioneer and Shear electronics, among others. I could spend hours just messing around with the synths, and the virtual reality synth booth this year was also pretty awesome. It shows that music production gear and software have a bright and innovative future.
What's on the horizon for High Frequencies in 2017?
Abel: We dedicated this past year to polishing our production skills and trying to sign with labels we like. As for the rest of this year, we plan on keeping our work ethic strong, continuing to release music, and hopefully doing some shows by 2018.
Erik: Expect way more music from us this year. We said we were going to make this year a special one, and we're not planning on slowing down anytime soon!
High Frequencies "Mykonos"
This track is a very special one, because it's our first release on Ride Recordings, one of our favorite labels ever since we started producing trance. We were also overwhelmed by the support it got by DJs such as Alexander Popov and Johnny Yono. Also, knowing it got featured in Anjunabeats' recommended playlist on Spotify felt really awesome!
High Frequencies "Polarity"
Our debut release on Future Sound of Egypt's Excelsior label has a heavy drop and a cinematic vibe during the breakdown. It got supported by artists we really admire, like Markus Schulz, Kyau & Albert, Andrew Rayel, and Fatum on Anjunabeats Worldwide 552! That last support meant a lot to us, because Anjunabeats has always been our main influence when it came to making trance.
High Frequencies "Astana"
"Astana" is our upcoming release on Macarize, a label we have been fans of since we discovered it through Above & Beyond's weekly radio show, ABGT. It's slightly different from what we are used to making, since it has more of an uplifting vibe. It will be out April 24, and we are really happy that it recently got supported by trance music producer and singer JES.
Follow High Frequencies on Facebook | Twitter | SoundCloud
---
Share
---
Tags
---
You might also like