The birth of our underground brand, Factory 93, not only brought on an adrenaline rush reminiscent of the renegade warehouse era of raving—on which Insomniac was founded—but it also had us thinking back to all the people, places and parties that made this whole operation possible. With that came a burning desire to crack open our collection and dust off the classic records we couldn't live without. Through our From the Crate series, we're breaking out seminal and obscure cuts alike, imparting some knowledge in the process.
With a catalog number of BED1, "Heaven Scent" by Bedrock (the production team of John Digweed and Nick Muir) was the first release on Bedrock Records in 1999. A top 40 hit in the duo's native UK, it's best known in America for soundtracking the seminal scene of the classic 2000 rave movie Groove.
"I am very proud of where that record will sit in history for my dear friend John Digweed," says Wade Randolph Hampton, who served as the music supervisor for Groove and the executive producer/DJ for the soundtrack. "What 'Heaven Scent' represents to Bedrock as a label? Literally, the bedrock."
"'Heaven Scent' was a huge record for Nick and myself," Digweed told Interview in 2011. "I think it really captured the moment. We put our minds together—we wanted to make a massive record because we were doing a club night at Heaven in London; we wanted to create an end-of-the-night record and that just came together. It did what it said on the tin."
Nick attributes their shared passion for their work as a key to the longevity of songs like "Heaven Scent."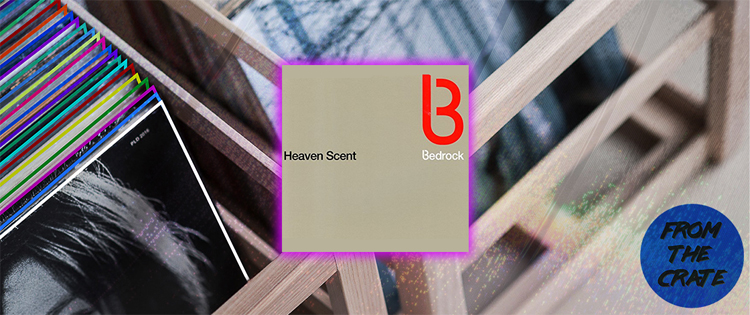 "Don't settle for something that just sounds ok," he advised in a 2014 interview with Change Underground. "Make it so that you love every aspect of it. Don't delude yourself; listen to your tune against others that you like and make sure it measures up. Like Trevor Horn used to say, just make it sound fucking brilliant."
Digweed plays himself in the film, which is centered around one night at a clandestine Bay Area rave. "I actually was told to cast a low-key believable underground icon that you would have seen rolling up at one of your parties," Hampton reveals. "I just decided to pay John back for all the nutso shit I'd put him through, dating back a decade when we first brought him over to Chicago. I put him through the wildest and wooliest days of the early rave scene alongside second-wave Chicago house legends Derrick Carter, Mark Farina, and Spencer Kincy. He basically went to hell and back with us before he was a rock star and never once winced at the chaos."
Spoiler: Digweed doesn't get to the party until after it's broken up, but everyone gets the message to come back, and it gets going again. Imagine if a party was going off, gets broken up, and then gets revived onto a higher level. "Heaven Scent" is the cherry on top, the song that makes everyone go all slo-mo as they savor the ultimate victory.
"Heaven Scent" has had a healthy afterlife, as well. It was the theme song for MTV's animated series Spiderman (2003). And it re-emerged in 2013 on Bedrock's Versus, a concept album of collaborations and remixes for which Digweed and Muir chose Israeli artist Guy J to create a hypnotic new construction of the song. It will always represent the blissfulness of that peak moment in a set on a night to remember.
---
Share
---
Tags
---
You might also like