Between 2 DJs: Huxley x Josh Butler
The UK house scene has long been a virtual smorgasbord of sonic sweetness. It's almost guilt-inducing in its splendor and variety—so many talents, subgenres, excellent venues, fests and generalized enthusiasm that it can, sometimes, cause the real fan to imagine they have been kidnapped by benevolent aliens and locked into some sort of wonderful, cosmic sweet shop for the brain, body… and ears.
In describing any music scene as a candy store, the question immediately follows: "Okay then, I'll bite. What type of sinful delicacy are DJ X and DJ Y?"
X and Y in this case are high-energy, Beatport-award-winner Josh Butler and garage-revival-poster-child-turned-deep-diver Huxley (Michael Dodman). Within the delectable aisles of Insomniac's own SoCal-based Nocturnal Wonderland later this month, they'll come together via a scrumptious b2b set—a body-jacking confectionary that'll satiate even the sweetest tooth (ear) amongst ye. The boys have already been heating up the dancefloor with a few select back-to-back sessions in the past (with sets going off at Solid Grooves Ibiza and Josh Butler's Origins Records showcase), but the one they have in the oven for Nocturnal is promised to be an explosive combination of flavorful grooves.
So, who's the chocolate and who's the peanut butter?
That's for you to decide.
We ran the fellows through the b2b question gauntlet; all queries were put to both. So, it's safe to assume that the pronoun "their/them" is in reference to whom?
Answer: The OTHER DJ. That's right!
This is what happened when Insomniac got between Huxley and Josh Butler.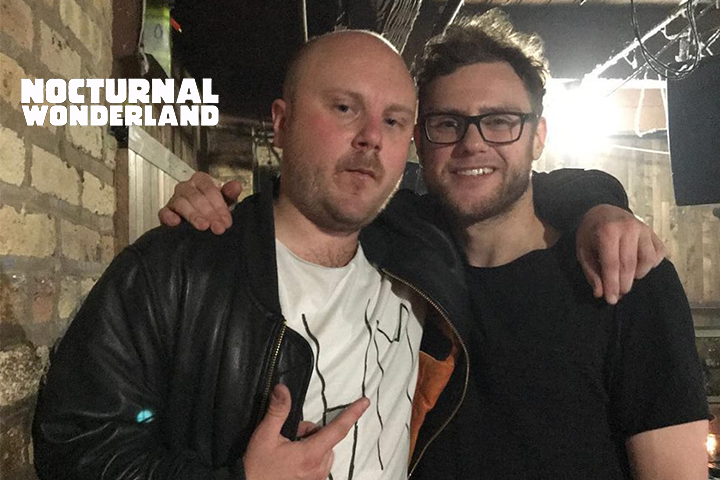 What do you appreciate about each other's stage presence/online persona?
Josh Butler: I'd say we're both probably pretty chilled behind the decks, actually. We're not the type of people to constantly wave our hands in the air or dance on tables. We focus on the music, track selection, and how to transition each song.
Huxley: I think we complement each other pretty well. I mean, we're both uptight Englishmen, so we're both quite laidback behind the decks. Neither of us feels the need to do all the jumping about, but rely on good music to do the talking. I think that's the way to do it as a DJ.
Name your favorite track by your b2b partner. What's a good track of yours that would be a good mix-in?
H: I'm going to have to go for "Doesn't Work." It's the bassline that does it for me—pure, raw 303. As for tracks of mine that might be cool to mix-in, maybe "Inkwell" or "Trampoline."
J: "East Side" is definitely one of my favourites from Hux! I'd say my track "Nightshade" would probably mix in to that pretty smoothly.
What are some things you wish people knew about him?
J: That he actually has dreadlocks under that sexy bald cap.
H: His time-keeping for studio sessions is something to be desired.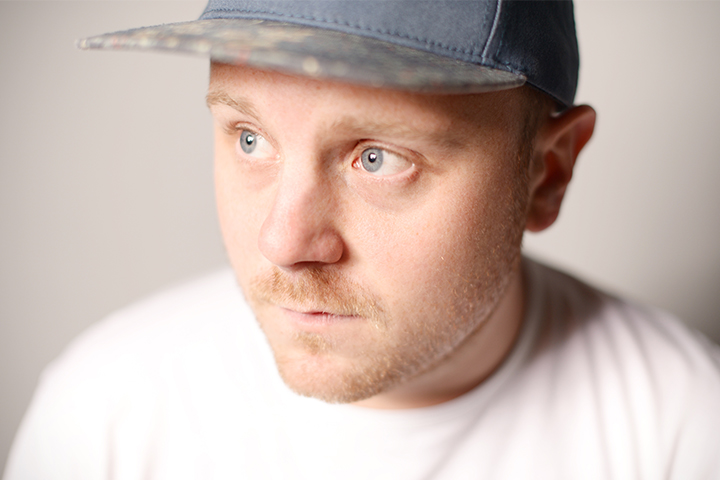 If he weren't a DJ/producer by profession, what do you think he'd be doing for a living instead?
H: He looks like he should be a geography teacher.
J: Science teacher.
What's one thing you would NOT be surprised to see on his DJ rider?
J: Tequila.
H: Green, um… "towels."
What do you think makes him smile the most?
H: DJing with me.
J: Sushi.
What's one song you like that your partner has probably never heard of?
J: Hmm, King Tubby's "Higher Ranking."
H: He's got pretty broad taste, so I'm going to go with something random: Andrew Ashong's "Special." Not something we'd play, but something he might appreciate!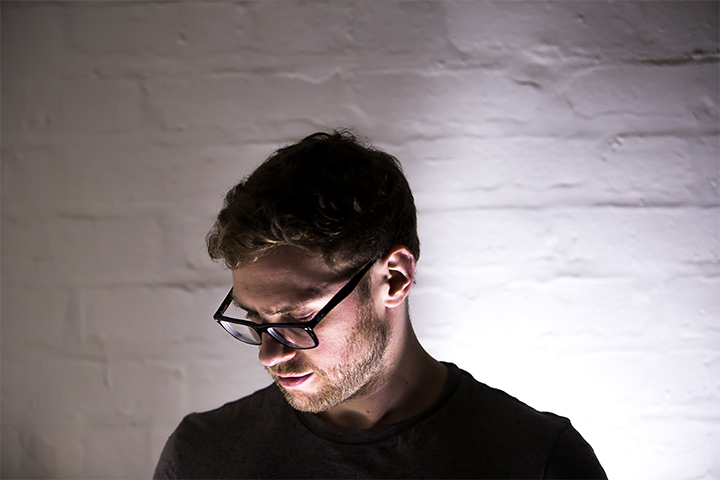 If he needed a new DJ name and you were tasked with giving him one, what would it be?
H: Bush Jostler.
J: Luxhely.
What are you looking forward to most about playing Nocturnal Wonderland?
J: The crowd! Last year, the atmosphere was unreal!
H: I've heard amazing things about it from friends who have played before, so I'm just looking forward to putting our mark on it.
What can fans expect from your b2b set?
H: Lots of house music, lots of vibe, lots of solid groovers. 
J: You might get a preview of my forthcoming Defected release, featuring vocalist Hanlei.
What are you working on right now? What's coming up?
J: I'm currently finishing a remix of "E-Samba," which I'm hoping to finish before the festival!
H: Loads of new bits, coming soon on loads of cool places. Keep your eyes peeled.
Huxley and Josh Butler are playing at Nocturnal Wonderland, which takes place Friday, September 14, and Saturday, September 15, at Glen Helen Regional Park in San Bernardino, CA. Tickets are on sale now.
Follow Huxley on Facebook | Twitter | SoundCloud
Follow Josh Butler on Facebook | Twitter | SoundCloud
Follow Nocturnal Wonderland on Facebook | Twitter | Instagram
---
Share
---
Tags
---
You might also like