Auditory Reflections With Kastle
Powered by coffee and good vibes, Barrett Richards, aka Kastle, is glowing after the release of his second studio album, Reflections. Since his early days in electro, Kastle has tirelessly evolved his taste-making style by blurring genres with his productions and pioneering imprint, Symbols.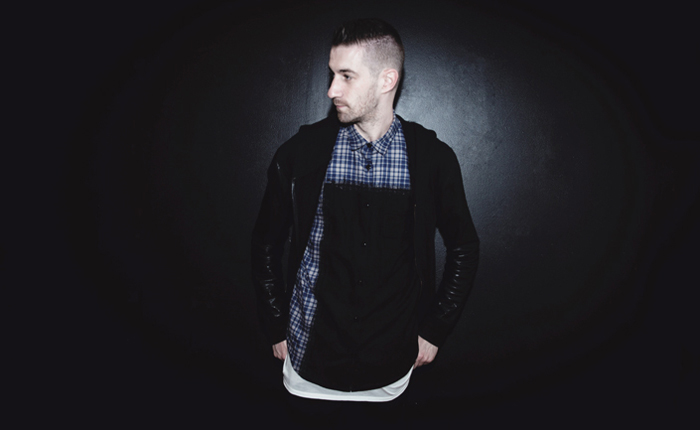 The introspective yet comforting Reflections has that undeniable Kastle sound—pitched-down vocals and intricate ballads—like "The Future" with UK-based MICHAELBRAILEY. The sparkling album also flexes Barrett's ability to fuse multiple genres, like rough jungle with smooth 2-step garage.
After spending the better part of 2016 working on the album, Kastle celebrates by generously uploading an extensive chunk of his back catalog for free in appreciation of his loyal fans. We were lucky enough to catch up with the man himself­, learning more about the inspirations behind Reflections and what the future holds for his label.
What does this album mean or represent to you?
It is representative of my life's journey–where I have been and where I am going. In my personal life, I have really been diving into meditation and exploring my inner realms.
While we can all agree space is vast and unknown, it pales in comparison to our inner depths. This album was made during the beginning of this process of "individuation," as Jung calls it.
I think it's important that people dig into themselves; it could really help our society as a whole for people to find that balance, rather than projecting their unconscious impulses. You could call it psychological/mental awareness.
When did you start conceiving this record?
"Masks" was the first track, completed in February of this year. Then, tracks like "So Faded," "Toward the Interior" and "The Future" came in March, and I realized that I had stumbled onto album territory. It was very intuitive, and it kind of felt like the album chose me, rather than it being a conscious decision.
"I think it's important that people dig into themselves; it could really help our society as a whole for people to find that balance, rather than projecting their unconscious impulses."
Where did you record the album? 
It was all recorded in my home studio in Orange County, California—surrounded by palm trees, with plenty of coffee breaks.
Tell us about "Higher." ­this track stands out, with emotive pads and old-school shuffled breaks­, but the tune also has a very ambient, meditative feel.
This one is kind of a combination of my love for 135–140-BPM Detroit techno and classic jungle by artists like Goldie and LTJ Bukem. The whole album is really a meditation, both figuratively and literally. I would meditate before every studio session to really get into the zone. It's a good way to create an open communication with your unconscious, and you never really know what to expect.
What led you to working with MICHAELBRAILEY on "The Future"?
I really liked the idea of going for a lead vocal single that was more experimental. I always like to push boundaries. I think I kind of took cues from the pop and dancehall craze that's happened, but put it all through a distortion pedal and then added MICHAELBRAILEY's touch to it. There is a secret rhythm in there for those who are inclined to really listen. He was perfect for the track, as his own originals are in a similar vein and even more experimental. We found a great balance.
"Mask" is quite a heady, cinematic track. Where did you draw inspiration from when you were creating this one? We love the distortion on this tune. 
I had recently gotten out of the studio with one of my Symbols artists, Kid Smpl. Anyone who follows his music knows that he is no stranger to distortion, so I think there was still a bit of that influence when I was writing this one. I think the album really reaches an apex with this one, which is why I wanted to close with it.
How do you find a balance between nurturing your own creativity and tending to the label?
I think both play off of each other pretty well. In times of creative block, it has been very refreshing to work with other artists, and you eventually feed off of that energy. Plus, I just have a very natural tendency to want to share music I love, so the label is almost as necessary as my own creative production. I am drawn to things that are bigger than myself.
What's next for Symbols?
We have a new album coming from Kid Smpl on November 11, and another album from my.head in December. So, it's very much album season for Symbols, and they are all very different. Then picking back up on the EPs in 2017.
Aside from giving away your back catalog, did you do anything special to celebrate this release?
My manager sent me to a Korean spa, and it was glorious.
Follow Kastle on Facebook | Twitter | SoundCloud
---
Share
---
Tags
---
You might also like