A State of Being: How Armin van Buuren Got Comfortable Being Armin van Buuren
You don't have to be well versed in dance music to know that Armin van Buuren is a huge damn deal. Arguably one of the most famous DJs of all time, the 38-year-old Dutch trance producer has spent the better part of two decades touring the globe and playing for millions of people. His profile has risen as electronic music has taken off in the United States and a new generation has gotten hooked on trance, the door-to-entry genre for many kids new to the scene. His label, Armada, along with its sublabels, have launched hundreds of artists including Aly & Fila, Dash Berlin, W&W and Markus Schulz, and his longstanding radio show, A State of Trance, has more than 33 million weekly listeners in 84 countries, making it the one of the most listened to radio shows in the world.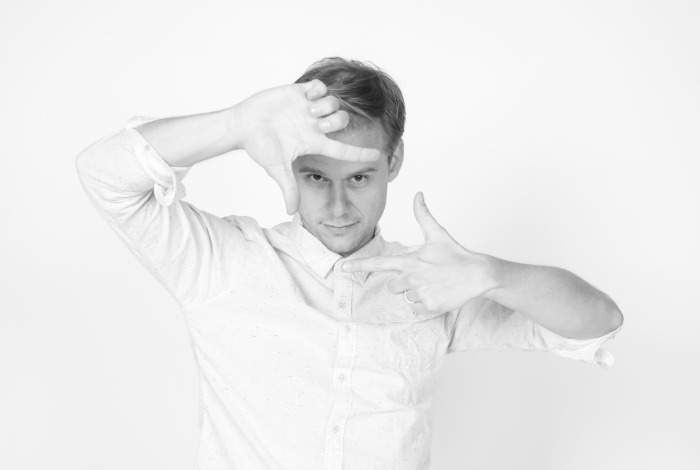 So yes, van Buuren is a busy man—especially tonight, having just arrived at EDC Las Vegas via helicopter. His trailer is packed with people, and in an hour and a half, he'll play in front of tens of thousands of fans. If he's distracted by all of this, however, he doesn't let it show, looking you in the eye when you talk and laughing easily as he discusses just what it's like to be him.
Let's talk about the fans. How has your audience changed in the last few years as the scene has gotten bigger? 
They've become younger! That probably means I'm growing older. [laughs]
What is it like having all these 18-, 19-, 20-year-old kids in the audience?
It's amazing. I've been playing on a professional level for 16 years now, and I've been playing all the big festivals since 2002, so I feel really blessed for the fact that I'm still on this boat and I'm still here. The big boom of EDM happened in 2008—I think we can all agree with that—and it sort of went from there. All of a sudden, all of these big festivals have popped up, especially since 2010. Everybody knows what Ultra is, everybody knows what Tomorrowland is, and everybody knows what EDC is.
"I had a really hard time when I was voted #1 DJ in the world, because I had massive crowds coming to see the #1 DJ in the world, not Armin van Buuren."
Do you feel like you're part of a revolution?
If you ask anybody between 16 and 21, especially in the US—but also outside the US, in Brazil or wherever—it's in their DNA to at least once visit an EDC-type event. It's become a rite of passage; it's what you want to do when you're young.
I think what's happening right now—it's a cultural movement, like the Beatles and Woodstock and all that kind of stuff were for my parents. People keep referring to the Beatles playing Shea Stadium, which is one of their most memorable concerts. In 1965, the Beatles came to New York; you see the airports filled in black & white movies, and there are 55,000 people there to see them.
That was a moment in time; it was really special. But here at [EDC], with almost 400,000 people, the sheer scale of things proves it's a cultural phenomenon. There's a whole generation of young people growing up listening to dance music. We have to understand how big that is. Nobody can claim that he or she has had "the thing" in it, because everybody has had a little part in the whole big thing. It's a communal thing. We're more in this together than we think—all DJs, all promoters—we have to work together if we want to maintain this.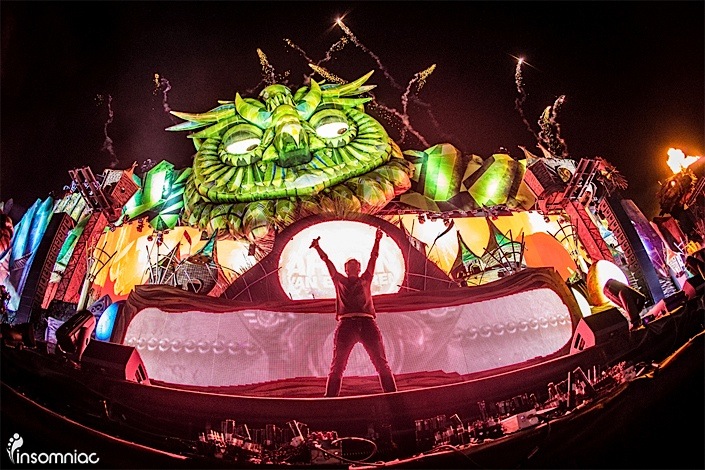 Within the cultural movement, what do you feel your particular role is? What are you bringing that no one else is? 
My mom always said you can only do your best, and that's what I'm trying [to do]. I've already proven my point and what I am, and I think a lot of people know what Armin van Buuren stands for.
I had a really hard time when I was first voted #1 DJ in the world, because all of a sudden I had massive crowds coming to see the #1 DJ in the world, not Armin van Buuren. That was a big difference. At one point I was talking to a coach, because I couldn't handle the pressure anymore. He really sort of summed it up for me. He said, "The reason you were voted #1 is because you are Armin van Buuren, and that's what people want to hear." I felt so shy to actually acknowledge that, like, really, I'm not worthy.
I'm a trance DJ; I play trance because I love it, and I've been supporting it for 16 years in all my sets and in my radio show, and this is my mission.
Let's talk about your Game of Thrones remix. How did it come to be? 
I'm impressed by the way [the show] is made, how beautifully it's done; it's really mind-blowing. I already thought the theme was pretty smart, but it was really hard to turn it into a remix because of the triple beat. It's not dance music, with a different four-count beat. It's a little nerdy, and I won't go into details, but it was hard to make the remix, because how are you going to fit that theme into the song?
I basically decided to have the theme in the breakdown, and made it a 138 track; I think most people would have preferred a 132- or 130-BPM track. But that energy just fit the aggression of the series. I sent it to HBO, and they liked it; they wanted no revisions… and now it's doing really well. I'm going to play it tonight, that's for sure.
Follow Armin van Buuren on Facebook | Twitter 
---
Share
---
Tags
---
You might also like