Upcoming Event
While some artists have become international sensations overnight, most have spent years in the studio and on the road, honing their skills and building their repertoire, before making a splash on the global scene. We discuss that process and the tools of the trade in our A Cappella series.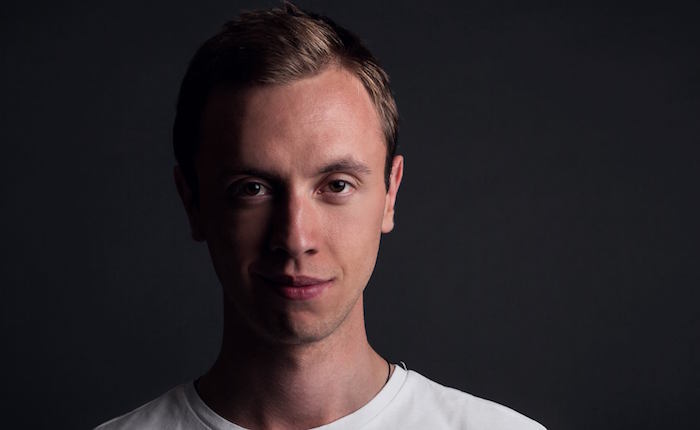 It's tough times for certain members of the trance community who are incapable of internalizing change. Adapting isn't always easy, and it seems as though there's a rift happening between the stubborn purists and the open-minded folk refusing to write off innovation simply because it's not what they're used to.
Those standing on the latter side would automatically point to Andrew Rayel as the saving grace of the genre, as the Moldovan producer continues to scrape the form from the old guard and run those lovey-dovey melodies through a modernized filter. "Paving the way for the future" is how most people are putting it, and it's made the risk-taker one to follow closely—unless you want to get left behind.
Before he pops into this year's Escape: Psycho Circus at the end of the month and rains down on the Ghouls' Graveyard with his big-room trance glory, we felt the need to talk shop with one of the most exciting names in trance music. Read on to get a sense of where Andrew Rayel is coming from.
Is an artist just someone who does something better than most? What does being an artist mean to you?
We are all human beings. Some of us have an extra talent in being good or better at something than someone else, but it doesn't really make you better than others. Sadly, sometimes, some artists get too big with fame as well as success, and a big ego comes along. To me, being an artist is as much about being a fan in this industry, because no one starts doing something before being a fan, as well as being passionate about music. In my case, music was my passion from the beginning, and it's about art in life. I am blessed to have a musical talent that makes me happy and is able to make people around the world happy.
Has the role of the DJ switched? Performer vs. selector. What does being a DJ mean to you?
To be honest, it's a delicate situation; it really depends how you're willing to see this. Things change in time, and DJing is part of the entertainment industry. The world of entertainment is changing on a daily basis, you know? To me, a DJ is someone who is in control of the music for the place they are playing. He is the person who will make this as memorable as possible for everyone that was on that dancefloor with the journey he or she is creating for them in his or her special way.
Which do you prefer: a smoky, low-lit club or a big stage with bright lights and laser beams?
It's not possible to choose between those two, to be honest. Each offers its own experience and advantages. In a club, it's all about that clubby vibe you're into; the energy is more intimate, your set is going to be different, so it's really giving you a completely different experience than being at a festival. But when you experience an amazing festival with outstanding production and the overall experience for the fans, such as at EDC Las Vegas, it's this place where you're all under one thing. It's the happiness of the festival and the variety of DJs you can see, the chill-out area, several stages, daytime, nighttime. As a DJ, once you hit the stage and see thousands of people going nuts in front of you, it's all goosebumps from there until the last track!
Self-taught vs. mentor vs. schooling—how did you acquire your skills?
During my childhood, I kept playing around with my fingers on the kitchen table, and my parents had noticed that happening more than once, so they believed it could be some sort of musical talent. I was enrolled into a classical musical school back home in Moldova, and I really enjoyed it and got my musical background from there. Both my brother and I used to listen to dance music on the radio—trance, specifically—and music from the likes of Armin van Buuren, Tiësto, ATB and more. I got inspired from there and started creating my own sounds and practicing in my home studio. The rest is where we are now.
Do you have a favorite artist that you've collaborated with? What made your work together special to you, and what was the track you worked on together?
I've had the pleasure to collaborate with my biggest idol, Armin van Buuren, who has been a huge supporter of my music since the very start of my career. We ended up doing a track called "EIFORYA." The process was nothing but amazing. It's an incredible and surreal experience when you're starting out as an act, to have the chance to work with someone who is a pioneer in this scene, and it just motivates you more and makes the studio process so special!
Catch Andrew Rayel doing his thing at Escape: Psycho Circus on Halloween weekend.
Follow Andrew Rayel on Facebook | Twitter
---
Share
---
Tags
---
You might also like