A Cappella: Jordan Suckley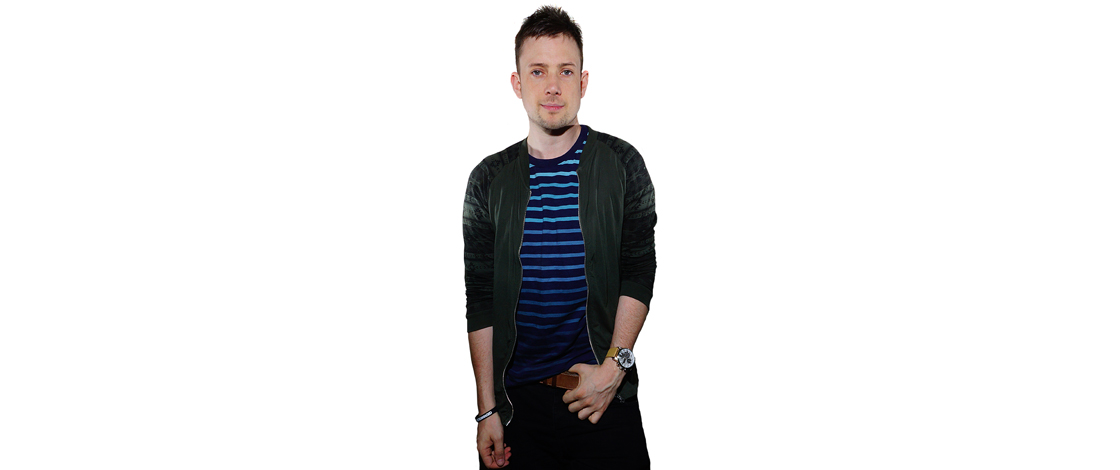 While some artists have become international sensations overnight, most have spent years in the studio and on the road, honing their skills and building their repertoire, before making a splash on the global scene. We discuss that process and the tools of the trade in our A Cappella series.
Jordan Suckley's professional start was the perfect storm of right place, right time events—like meeting Gareth Emery on an airplane while headed to a gig and being asked to do a remix from Emery's artist album Northern Nights. While it may seem on the surface that the luck of the draw was on Jordan's side, this narrative doesn't include the thousands of hours he's spent honing his craft. Armed with an abundance of sonic talent, Jordan now finds himself collaborating with the legends of dance that he once enjoyed from the comfort of the dancefloor. With a remix for John 00 Fleming, collaborations with Paul Oakenfold, Paul van Dyk and Heatbeat, and a new original release via his imprint Damaged in the pipeline for 2017, it is clear that Jordan Suckley's studio pedigree is going stronger by the day.
To get our heads around how he keeps it all together, we chatted about making music on the road, overcoming writer's block and building his tunes from the inside out.
What value do you place on environment as a creative springboard?
I wouldn't say I have a specific working environment; I love making music with my MacBook/small MIDI keyboard on the road. Sometimes I make music on a plane, hotel, airport, a train, on my sofa, etc. For me, it's more about being focused rather than the environment I'm in.
I was on a plane over the weekend working on ideas for an upcoming collaboration for three hours solid and I managed to get absolutely loads done in this time. The good thing I find with being on a plane is that there are not many distractions, or emails, or people trying to call you, etc., so I manage to get quite a lot done!
When I'm in my studio at home, sometimes there are too many distractions which can stop my flow, which is why I tend to work better making music at night time when I'm at home.
How do you overcome a creative block? When was the last time this happened to you and what were you working on?
This is really something I battle with throughout the year when touring. I take my laptop to work on the road though, generally just getting melody and groove ideas down and finishing the tracks off when I get back home. After I've been on tour for a few weeks, my mind just doesn't seem to function properly in the studio, so this is why I think it's important to keep my MacBook with me on the road, so I can get ideas down when they come.
To get over a creative block, I tend to listen through some new soundbanks and sample packs to stimulate ideas. Sometimes a single sound can be the springboard for a track, which was the case with my remix of Tiësto's tune, "Suburban Train"; I came across the bass sound and that acted as a springboard in bringing the rest of the track together.
How does your music creative process begin?
I usually start with the breakdown and melody first. Once I have that nailed I then get a kick and bass groove going. I don't like to start with a bass first because sometimes I might make a melody or chord progression that only sounds good in a certain key, so I don't see a point making a bass first when I may have to completely change it to fit the melody. I structure a rough idea for a breakdown with pads, atmospherics, crashes and rises and then move on to making a loop for the kick and bass with percussion. Once I've done that, I will move on to structuring the track and from there I start adding FX to bridge the sections.
People often ask me where I get the FX from in my tracks. For FX I like to make them or find an interesting sound in a synth and then I add distortion, EQ, Saturn to bring out the frequencies, if needed, and then tape delay/reverbs with long tails. Once I have some nice FX sorted, I often reverse or chop them up, as well.
How'd you get your first club gig?
I made a warm-up mix and gave the CD to my local club (Destiny & Elite in Ellesmere Port where I live). The guy said he really liked it and let me play the following week. I also turned up the week after that and pretended he said I could play again, he was like: "Ermm I don't remember saying you could play again." But he let me play in the end, ha! Sneaky! My first ever gig though was at my friend's birthday party inside a Cub Scouts hut. The amp caught on fire while I was playing and most of the party was outside—maybe because of the music I was playing? Who knows, ha!
Do you have a go to piece of hardware or software?
I've had a Virus Ti2 for a few years now and use it in every track in some capacity. It has some really cool metallic FX and bass sounds and also some huge leads. Check my tracks "Droid" and "Contaminated" for the bass and leads, which are from the Virus.
I tend to start off a track using the Virus to get my ideas flowing, as there are so many sounds you can use! The synths I mostly use these days, though, are Serum and Spire due to their rich sounds.
You can catch Jordan Suckley at Dreamstate SoCal on November 25 and 26.
Follow Jordan Suckley on Facebook | Twitter
---
Share
---
Tags
---
You might also like