5 Must-See Acts at Sacred Valley 2018
If you've been keeping an eye on the North American music scene, then you've definitely noticed the growing psytrance and psychedelic communities popping up across the US and beyond. While we're massive fans of mega raves à la EDC Las Vegas, we're also down to get dusty and dirty on the dancefloor—which is exactly why we're heading to the first-ever Sacred Valley next month.
You might have noticed this new festival popping up in your feeds. But what exactly is Sacred Valley? Is it a place? Is it a state of mind? Well, it's kinda both!
Tickets for the first-ever Sacred Valley are on sale now.
Launching next month in Southern California, Sacred Valley is an outdoor psychedelic gathering and camping voyage mixing music, art, and community into one experiential, immersive festival weekend set within a pristine location—think lush fields, tree-lined grounds, and high mountain wilderness. Beyond the music, Sacred Valley will host guest speakers, health and wellness seminars, philosophers, yoga sessions, and all sorts of activities to engage your mind, activate your body, and free your soul.
To help awaken your third eye, Sacred Valley will feature 24 hours of music programming over four days across two specially curated stages, which will host everything from psychedelic music to deep techno, trance, deep house, psytrance, and beyond. That's a grand total of 84 hours of nonstop music.
We've plowed through hours upon hours of experimental beats and psychedelic treats to bring you this nifty musical guide to soundtrack your upcoming trip. Today, get to know the five must-see acts at the first-ever Sacred Valley. See you on the other side!
Shpongle (Simon Posford DJ Set)
At Lunaris Temple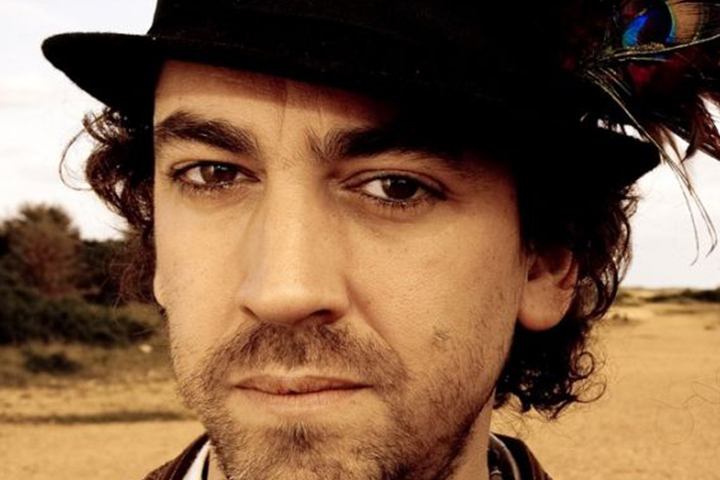 Shpongle is the trippy creation of Simon Posford and Raja Ram, who together mix traditional styles from various countries and cultures with synth-based electronics and psychedelic sounds. Their sound is almost impossible to categorize; it falls somewhere between psybient music—aka psychedelic downtempo, a genre they helped birth—and intergalactic world music. Which is all to say that the Shpongle sound is likely from some other dimension. Shpongle are undoubtedly one of the bigger acts in the experimental scene, but that doesn't mean they've compromised their sound or aesthetic since first forming more than two decades ago. They've remained psychedelic-friendly all these years, as heard on their newest album, Codex VI, from last year. More than a band, Shpongle is a live audiovisual experience that sees Posford running production, instrumentation, and programming and Raja Ram on flute and vocals. For Sacred Valley, founder Posford is delivering a DJ set that promises to be equally as transcendent and trippy as the full live band setup. Expect the same kind of transformational experience.
Follow Shpongle on Facebook | Twitter | SoundCloud
Secret Cinema
At Lunaris Temple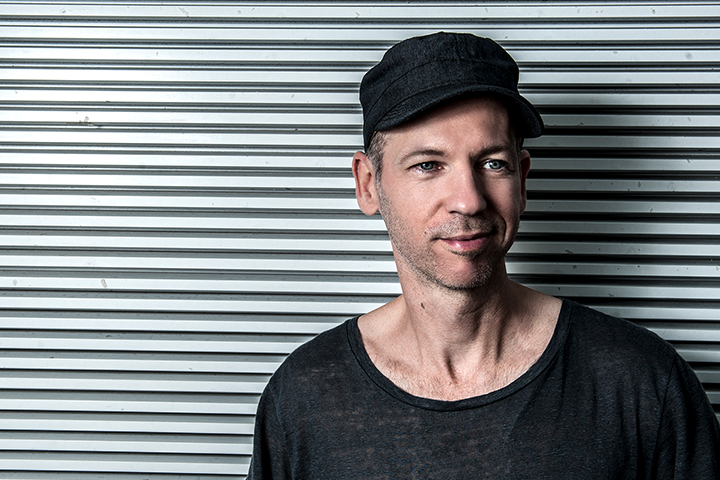 For more than two decades, Jeroen Verheij, known to techno-heads as Secret Cinema, has helped shape the sonic identity of his native Netherlands. He's created numerous rave anthems throughout his long career, including the classic 1991 track "Sonar System" as Meng Syndicate, and he's directly inspired the techno gods carrying the torch today. In fact, Drumcode founder and techno titan Adam Beyer counts Verheij's track "Meng's Theme" as Point Blank as the tune that inspired his own chase for techno glory. Verheij hasn't stopped inspiring his contemporaries since: He's launched the careers of artists like Egbert, Enrico Sangiuliano, and Reinier Zonneveld via his reputable Gem Records. For someone who reluctantly adopted the DJ decks—until about 12 years ago, he was adamant about keeping Secret Cinema performances as strictly live shows—Verheij is a respected selector, with his Gem Sessions club nights selling out on the reg. A Secret Cinema set should be on every techno fan's bucket list.
Follow Secret Cinema on Facebook | SoundCloud
Dickster
At Lunaris Temple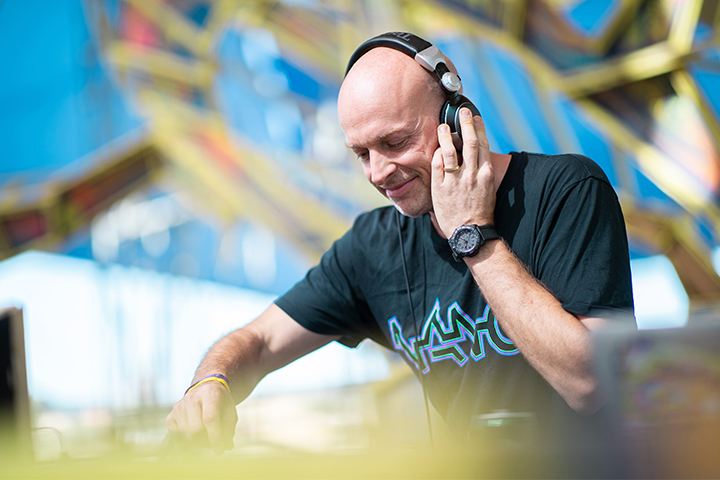 Londoner Dick Trevor is a man of many aliases—Bumbling Loons, Circuit Breakers, AMD—but psytrance fans the world over know him best as Dickster. He's been in the international psytrance scene since the early days, when it was still known as Goa trance. His 1997 album, Rock Bitch Mafia—as the Green Nuns of the Revolution, alongside band mates Matt Coldrick and Neil Cowley—is considered one of the cornerstones of the genre. As such, he's seen the psytrance scene grow from blossoming community to worldwide phenomenon, with Trevor remaining in the spotlight for nearly two decades across his various projects. It's with Dickster, however, that Trevor remains at the forefront of psytrance. He's kept things fresh and exciting with current releases like the pulsating "Casting Off," alongside Arcon, and the dream-inducing "Chance 2 B," with Hypnocoustics. On the DJ front, Dickster is known to deliver acid-tinged sets that are as groovy as they are hard-knocking. Watching Dickster is like watching a musical history lesson unfold. Take note.
Follow Dickster on Facebook | SoundCloud
Super Flu (Monaberry – Halle/Saale)
At Solaris Temple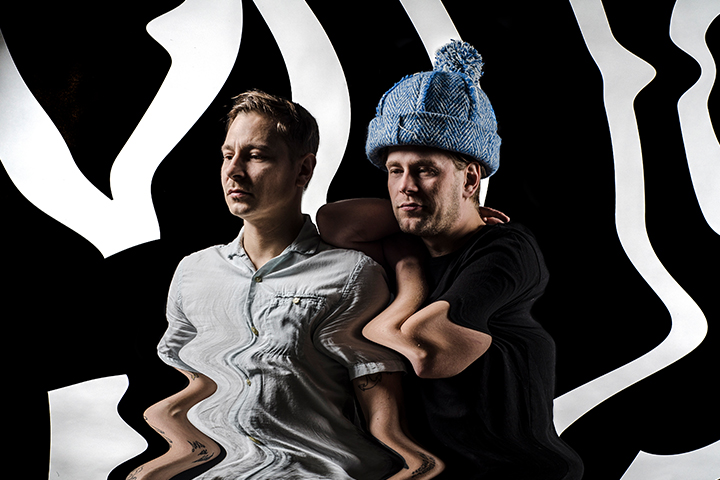 Super Flu is the German duo composed of producers/DJs Felix Thielemann & Mathias Schwarz. Their brand of house burrows deeper than most other acts you can find. On their new Ark EP, they mix techno theatrics and outer space noises over thick layers of percussion and tense textures. Still, they're not ones to take themselves too seriously on the dancefloor: Their official artist bio recommends eating garlic bread rolls, while their music videos show Thielemann and Schwarz riding through Germany on a tandem bike ("Shine") and feature Play-Doh animations ("Euterpeh") and synchronized swimming routines ("Hasoweh," featuring Andhim). Which is all to say that Super Flu can go deep in the house trenches, while smiling at the same time. For some extra deep beats, check out the duo's Monaberry imprint and Podberry monthly Podcast.
Follow Super Flu on Facebook | SoundCloud
Tristan
At Lunaris Temple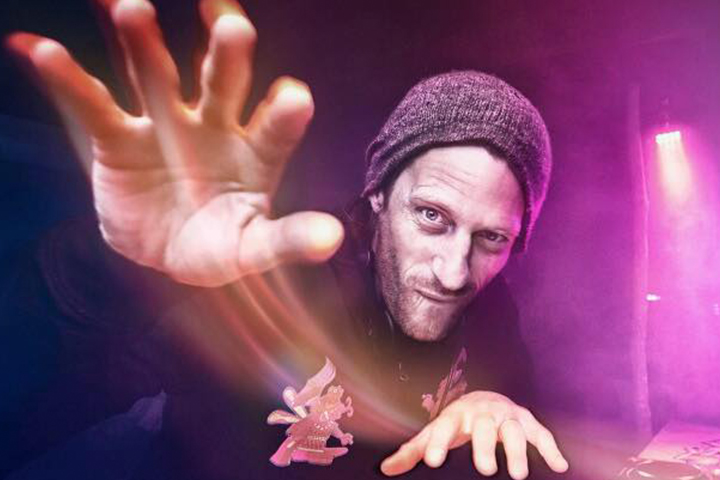 When Tristan is not behind the decks spinning his unique flavor of psytrance, he's on the dancefloors going mental to the sound's tribal beats—that's how dedicated he is to the scene. Hailing from London, Tristan has remained one of the key figures in psytrance for more than 20 years. He has multiple albums to his name—four solo projects and three collaborative releases—including the classic Chemisphere and his most recent Way of Life, an homage to his life on the psychedelic dancefloor. Tristan is known to weave full-on psytrance journeys in his DJ sets, which explore the dark intensity and immersive complexities of the genre. Take the ride with Tristan.
Follow Tristan on Facebook | SoundCloud
The first-ever Sacred Valley takes place Thursday, September 27, through Sunday, September 30, at Los Coyotes Indian Reservation in Southern California. Tickets are on sale now. For more information, visit the official website.
Follow Sacred Valley on Facebook | Twitter | Instagram
---
Share
---
Tags
---
You might also like