5 Must-See Acts at Day of the Dead 2018
Since debuting back in 2012, Day of the Dead has remained one of the most beloved Halloween-time festivals in Los Angeles. It's a blend of cutting-edge music—via some of the biggest and most exciting up-and-comers in electronic music, hip-hop, and beyond—and eye-popping production mixed with the colorful Día de Los Muertos Mexican holiday.
Next month welcomes the much-anticipated return, errr, resurrection of Day of the Dead, following a short three-year hiatus. And with the reemergence comes a stacked lineup featuring fan favorites like Justice (live) and Knife Party, who both performed at the inaugural Day of the Dead, Die Antwoord, Shiba San, Felix Da Housecat b2b Lee Foss, and more. Best of all, it takes place in the heart of Downtown L.A. at Los Angeles State Historic Park, the original and spiritual home of Day of the Dead, on Saturday, November 3.
Day of the Dead 2018 tickets are on sale now. All ticket holders for Day of the Dead 2018, including GA and VIP passes, must be 21+ to enter the festival grounds.
To get you prepped for the upcoming festival weekend, we've compiled this nifty musical guide featuring the five must-see acts at Day of the Dead 2018. Dig in!
Cashmere Cat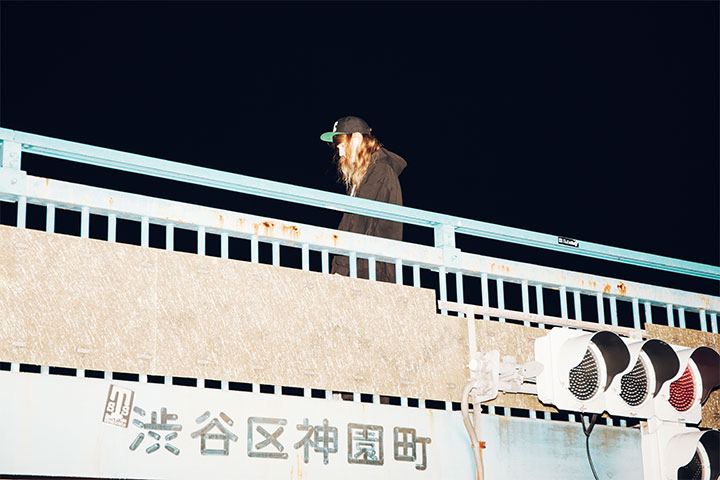 There's a very high chance you've heard the Cashmere Cat sound in your lifetime. Outside of his own original music and remixes, which themselves are impressive, the prolific producer has worked alongside virtually every major artist in pop, hip-hop, and R&B. His 2017 debut album, 9, alone features a who's who of mega collaborators, including Ariana Grande, Selena Gomez, Camila Cabello, and more. He also has some Grammy gold under his belt, including an official win for his work as a co-writer and producer on the Weeknd's Starboy, which won for Best Urban Contemporary Album at the 2017 Grammys, and a 2016 nomination in the Best R&B Song category for his production work on "Luv" by Tory Lanez. While Cashmere Cat has come a long way from his bed-squeaking, Jersey club–inspired style of yesteryear, as best heard on his excellent Mirror Maru EP and its breakthrough title track, he's remained loyal to his electronic-meets-R&B sound. It's as sexy as it's riveting, and it works equally on the dancefloor and under the sheets.
Follow Cashmere Cat on Facebook | Twitter | SoundCloud
J.Phlip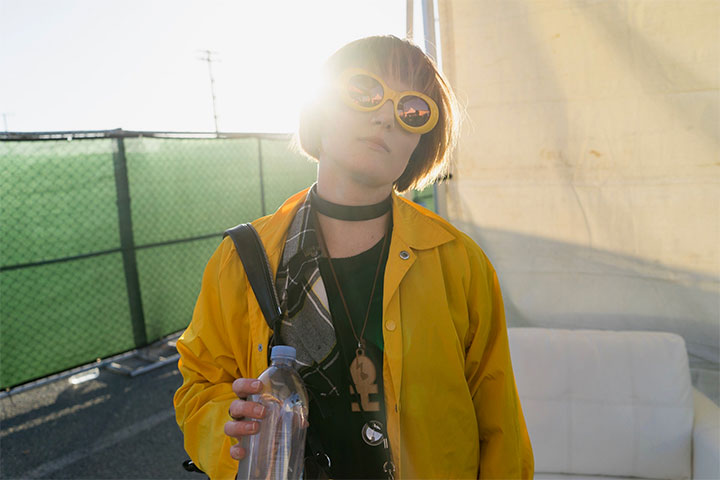 Championed as the first lady of Dirtybird, J.Phlip, née Jessica Phillippe, is equal parts booty house bounce and techno muscle. It's a unique sound she cultivated during her time in two of America's meccas for electronic music: Chicago, the birthplace of house, and San Francisco, one of the many homes of the West Coast house sound. J.Phlip, who also did a quick stint in the techno capital of Berlin, absorbed all those influences and styles from her various musical homes to inform her own take on house music, which fits nicely within underground circles and mainstage crowds alike. Just ask top dogs like Skream and Tiga—as well as techno luminaries like Surgeon and Dave Clarke—who've all rinsed her cuts. J.Phlip is as known for her skills behind the DJ decks as she is for her production prowess. At any given DJ set, she can dig into the techno trenches ("Coefficient"), tear into tech house territory ("Say My Name"), and slide straight into your jeans via some booty-poppin' house ("Bootyberg"). Expected the unexpected when it comes to a J.Phlip set.
Follow J.Phlip on Facebook | Twitter | SoundCloud
Rodriguez Jr.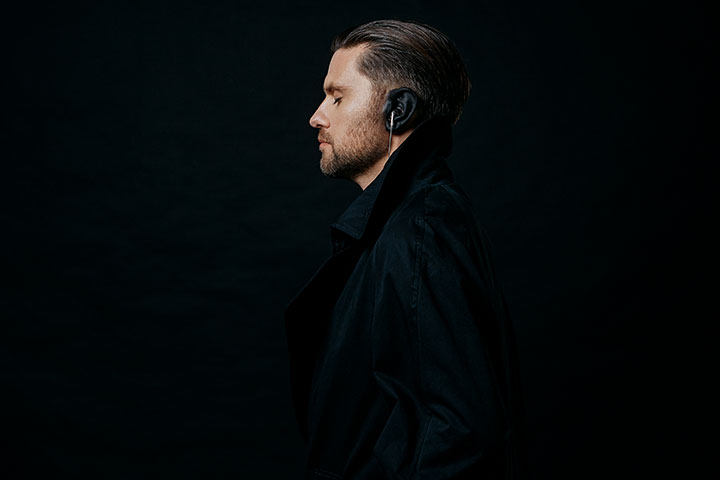 Rodriguez Jr. is a musical project of French producer and artist Olivier Mateu, who's also known as one half of electronic band the Youngsters. Where the latter group was heavy on the electro and electronica sounds, Rodriguez Jr. sees Mateu diving headfirst into the deeper waters of house, deep house, electronica, and techno. When he's in full Rodriguez Jr. mode, Mateu is rumored to spend up to 10 hours a day in his studio, which is filled with vintage synths, keyboards, and raddled analog gear. The result is a layered sound filled with complex compositions and engrossing melodies, as heard on his intimate 2017 album, Baobab. The Rodriguez Jr. sound is built to be experienced in a live setting. Recognized as one of the top live acts of 2016 by Resident Advisor and nominated in the Electronic Live Performer category at the 2017 DJ Awards, Rodriguez Jr. brings the live feel of a concert to the dancefloor. Experience it firsthand at Day of the Dead.
Follow Rodriguez Jr. on Facebook | Twitter | SoundCloud
Dateless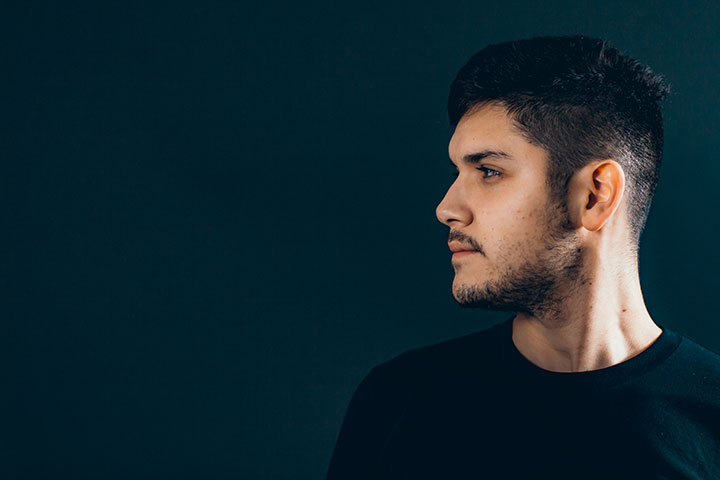 If you take a quick look at Dateless' résumé, aka his discography, you'll see he's the right guy for any DJ gig. The Los Angeles–based producer has releases on all the top dance music labels, including Toolroom, Dirtybird, Confession, Food Music, and tons more, which is exactly why we had to snatch him up for our very own IN / ROTATION imprint. His Ever Work EP, which we dropped this past June, has everything a house-head desires: saucy basslines ("Ever Work"), tech house bounce ("Funk It Up"), and even a bit of minimal bite ("The Key Holder"). The through line across every Dateless release is his penchant for funky basslines, which first caught our ears in 2016 on "This Right Here," his tumultuous and heavyset collab with Dillon Nathaniel. Dateless also has a thing for Latin percussions, which he picked during a self-described life-changing stint in South America, and which you can hear on tracks like "Ear 4 This" and "Overtime." Head here if you're looking to shake your hips—dateless or not.
Follow Dateless on Facebook | Twitter | SoundCloud
DNMO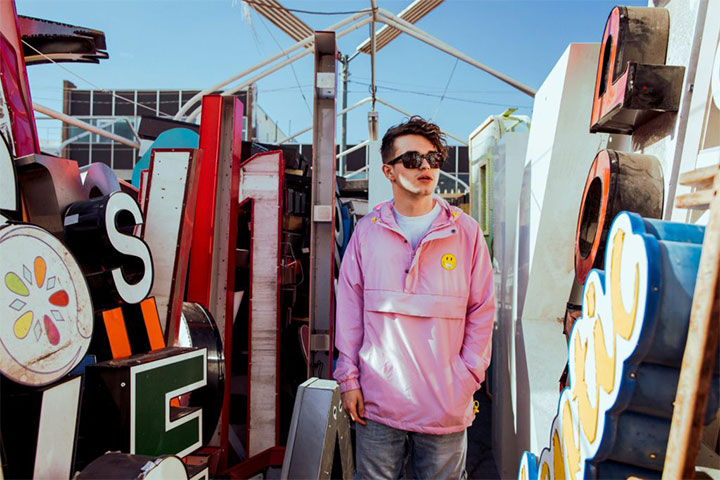 Hailing all the way from Cornwall, England, DNMO is the musical vision of 17-year-old producer Aiden Morgan. A certified artist to watch, this newcomer is a fast-rising star in the making. In a matter of two short years, he's already remixed artists like Louis the Child ("Fire"), MAKJ x Max Styler ("Knock Me Down"), and Pegboard Nerds & NGHTMRE ("Superstar," featuring Krewella). His original music is racking up the plays, too: His 2017 track "Broken," with Sub Urban, has cracked the 1 million mark on SoundCloud.
DNMO is the newest signee to Zeds Dead's burning-hot imprint, Deadbeats. Last month, one of DNMO's dreams came true when he released "We Could Be Kings," an official collab with his Zeds Dead big brothers. According to DNMO, Zeds Dead was one of the first electronic artists he listened to as a kid, making this track a full-circle moment for the youngster. Next up for DNMO is his debut EP, scheduled for release on Deadbeats later this year. If "We Could Be Kings" is any indication, expect the forthcoming release to be full of big beats and even bigger drops. But first up: Day of the Dead.
Follow DNMO on Facebook | Twitter | SoundCloud
Day of the Dead 2018 takes place Saturday, November 3, at Los Angeles State Historic Park in Downtown Los Angeles. Tickets are on sale now. This is a 21+ event. For more information, visit the official website.
---
Share
---
Tags
---
You might also like