5 Essential Artists: July 2015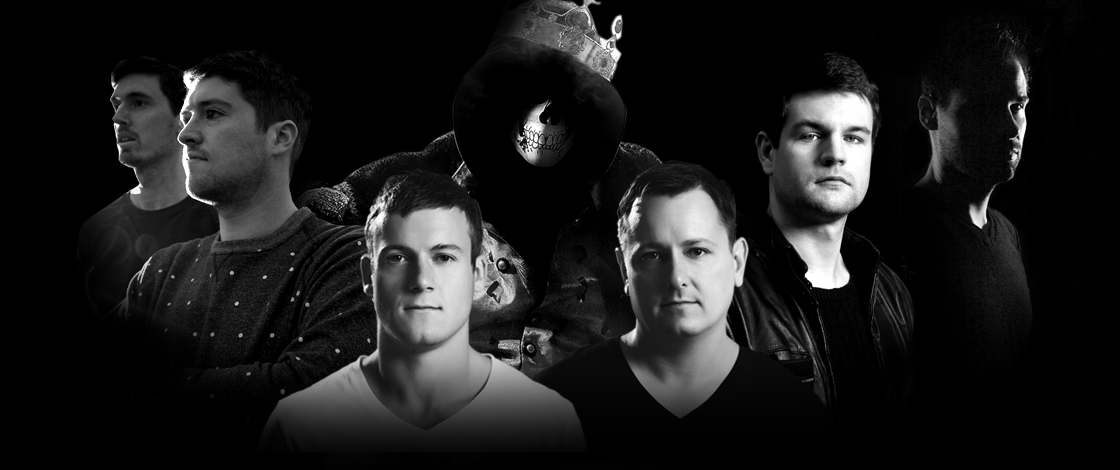 Upcoming Event
Every month, Insomniac spotlights five exciting artists across all the genres that comprise the electronic music realm—from the trenches of dubstep, the deep-bass bins of house, the unifying melodies of trance, and beyond. Dive into these musical geniuses, and continue your music discovery journey with the 5 Essential Artists series each and every month.
Dusky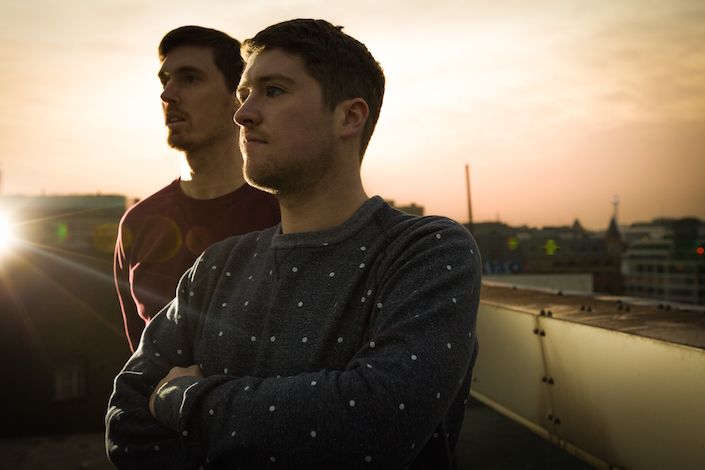 From: London, UK
For fans of: Disclosure, Duke Dumont, Hot Since 82
Releases on: 17 Steps, Anjunadeep, Toolroom, and more
Why you should be following: House heads and techno junkies with a soft spot for jackin' grooves have come to hold this UK duo in particular esteem. You kind of have to respect a pair that drops its first EP via Anjunadeep. Alfie Granger-Howell and Nick Harriman have been mates and party buddies since they were 16. A mutual love for drum & bass brought them together, but when they joined forces in the studio in 2011, the lush, atmospheric sound of Dusky was born, and their growing buzz filled the London streets. In 2014, the duo founded the label 17 Steps. Today, Dusky's music is funkier than ever, heard often in the sets of Maya Jane Coles, Pete Tong and more.
Take a spin: These dudes didn't start producing just for kicks. Granger-Howell is a classically trained composer with numerous orchestral pieces and film soundtracks under his belt. As Dusky, the two merge elements of jazz, soul and classical as a means to create depth and complexity. On the Ordinary World EP, out July 31 on 17 Steps, this technique merges with classic upbeat house tempos and vocal sampling styles. The mid-song dynamic shift on "Skin Deep" is exactly what the moment when a person falls in love would sound like.
Follow Dusky on Facebook | Twitter
Project 46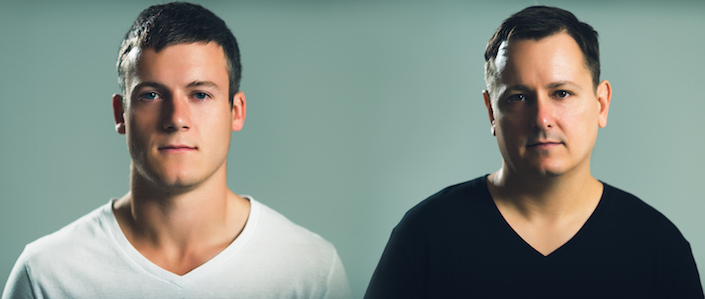 From: Waterloo and Vancouver, Canada
For fans of: Avicii, Kaskade, the Chainsmokers
Releases on: Ultra, Monstercat, and more
Why you should be following: To call Project 46 an EDM outfit would be only half true. All the classic festival moments are there: the builds, the drops, the rainbow-colored synth lines. But between each inspiring lyric about love and longing is the twang of a guitar, some piano chords, and maybe a chorus of voices singing "whoa." Members Thomas Shaw and Ryan Henderson know exactly how to create the type of musical mood that takes a song and skyrockets it to the top of the Billboard pop charts. It's a brand good enough for Kaskade and Laidback Luke to get in on through recent collaborations. With a new album ready to drop this month, we predict a lot of crossover success for the Canadian duo.
Take a spin: The title track from the Beautiful LP, to be released July 10 on Ultra Music, is exactly the radio-ready approach that promises big success. With just as much country-inspired guitar as big firework-worthy electronics, it's a sonic package with the right stuffing to get any young person on the dancefloor, whatever their tastes. You can expect the rest of the album to follow in its hook-heavy footsteps.
Follow Project 46 on Facebook | Twitter | SoundCloud
Snails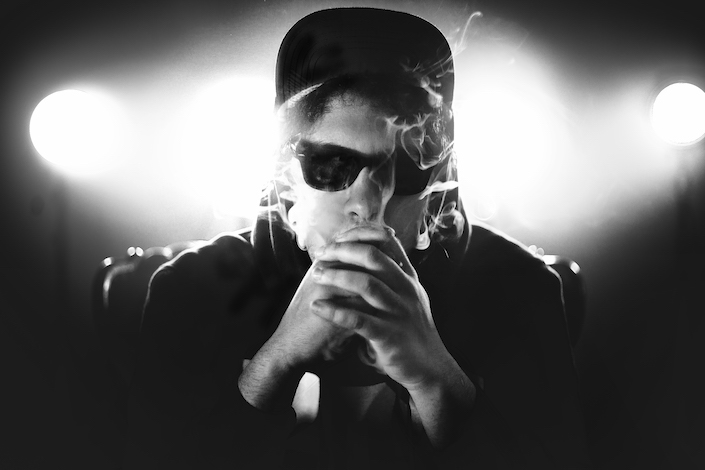 From: Montreal, Canada
For fans of: Kill the Noise, 12th Planet, David Heartbreak
Releases on: OWSLA, Kannibalen Records, and more
Why you should be following: We're not sure what possessed this French-Canadian producer to name himself after the infamously slow terrestrial mollusk, but if we had to venture a guess, it'd be all that sludge. The gooey aftermath of a snail's presence isn't all that different from the OWSLA-signed producer's sonic excretions. It's a bass sound so muck-ridden and quirky, it's affectionately referred to as "vomitstep." Part trap, part dubby grime, the Snails sound has been supported by Jack Ü, Big Gigantic, Excision, Datsik, Flosstradamus, and anyone who isn't afraid of getting a little dirt on their decks. He just released a three-song EP, deliciously titled #FreeTheVomit, available for free download. He's also about to hit the road on a North American tour, so break out the earplugs.
Take a spin: Just press play on #FreeTheVomit opening track, "Murda Sound," and in less than one minute you'll be on your knees bowing to his freaking majesty. How did he make these noises? How can they sound so clean yet feel so dirty? The blend of hip-hop drums and wonky dubstep textures is the sound that sets Snails apart. We dare you find something as gnarly, twisted and funky as this.
Follow Snails on Facebook | Twitter
Grum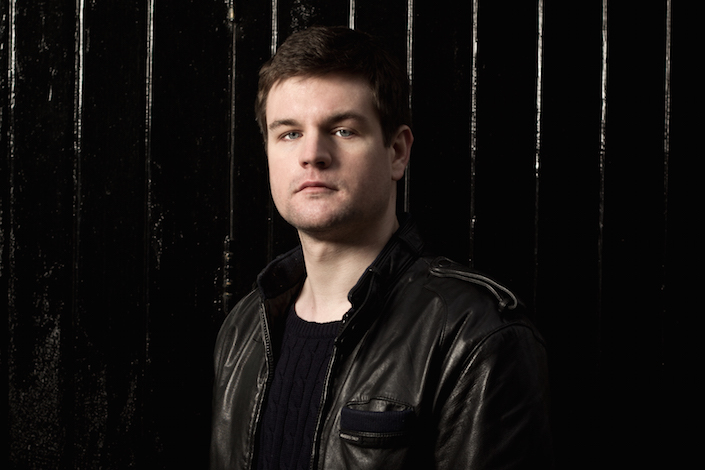 From: Leeds, UK
For fans of: Digitalism, Bag Raiders, Miami Horror
Releases on: Ultra Music, Trice Recordings, Anjunabeats, and more
Why you should be following: Is electro-trance a thing? It is now that Grum is on the scene. Since the late 2000s, the man with the funny name has delivered a steady stream of '80s fever-dream treats. Each track bears a retro-futuristic edge mixed with the laidback vibe of a midnight drive in a top-down convertible. Grum's signature space-age style has been showered with love from Above & Beyond, awards from iTunes, and a fair share of mainstage festival bookings. If Grum still flies under your radar, there's never been a better time to tune in. His sound is more mature and distinct than ever. He released two EPs in the last month, and there's plenty more in the pipeline.
Take a spin: "U" may have nabbed Above & Beyond's Group Therapy Record of the Week, but "Lightspeed"—the second track off his recent Trine EP—is just as stellar. The percussion, emphasized by the sharp staccato of the keys, gives the otherwise ethereal tune a steady tempo perfect for any late-night dance session. In a word, it's cinematic.
Follow Grum on Facebook | Twitter | SoundCloud
Daniel Dubb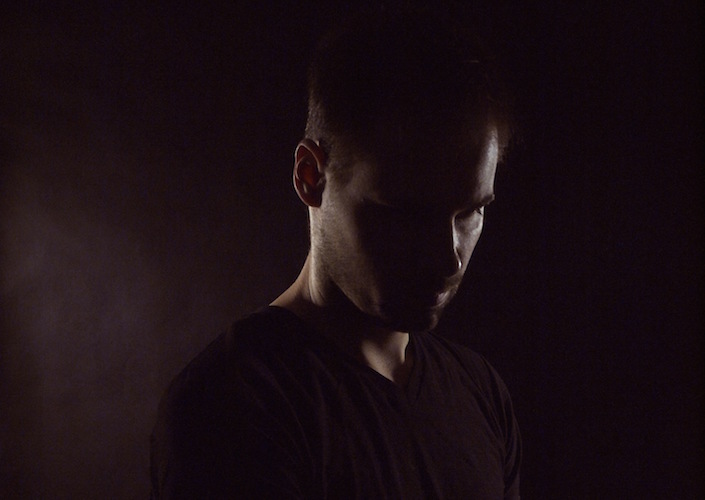 From: Toronto, Canada
For fans of: Lee Burridge, Burial, Bonobo
Releases on: DV8, Toolroom, and more
Why you should be following: Dude made a remix of Nina Simone and got it listed on a David Guetta compilation. He flipped a sample of sadboy king Drake's "Pound Cake," featuring Jay Z, and turned it into an even more introspective techno gem on his most recent full-length release, Pieces of the Past, via Joris Voorn's label Rejected. All this is to say he exists at the center of all things. His sound is deep, soulful, techy, ambient, sprawling and romantic. His sound found a home in 2012 when he started the label DV8, where he continually blends elements of genres from hip-hop to house in a lane all his own.
Take a spin: From the aforementioned Pieces of the Past, we present the slow-building disco groove of "Rain & Rhythm." It's a track good enough to dance to when you're home alone, but it's even better enjoyed in a room full of sweaty strangers.
Follow Daniel Dubb on Facebook | Twitter | SoundCloud
---
Share
---
Tags
---
You might also like