11 Must-See Acts at Electric Forest 2015
It's the time of year to get barefoot and prance through the neon-lit pines of Electric Forest. As awe-inspiring aesthetics, lurking fairytale creatures and unforgettable #ForestFamily memories await in the woods of Rothbury, Michigan, so does one hell of a jaw-dropping lineup. With top-notch names like Kaskade, Carl Cox, Skrillex and Bassnectar holding it down for the headlining A-listers, the four-day festival is just as much about expanding your musical horizons. From live instrumentals to trippy artistic light displays, these genre-bending artists are sure to set the forest on fire. Find time to take a break from the mainstage, and get familiar with these ever-so-talented must-see acts.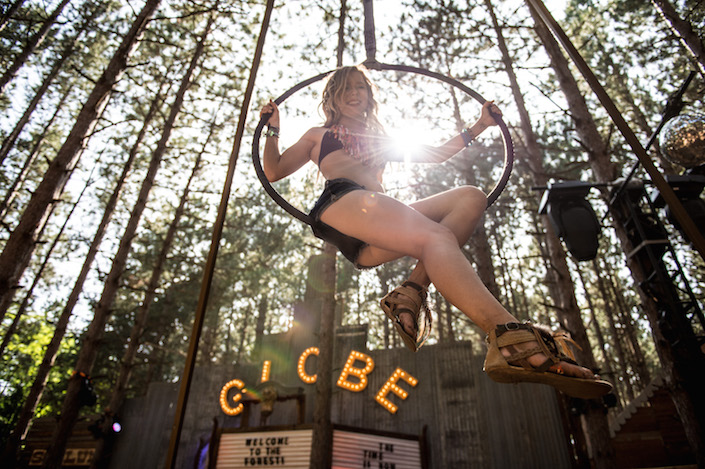 Alison Wonderland
Sunday, June 28, 5–6pm, Tripolee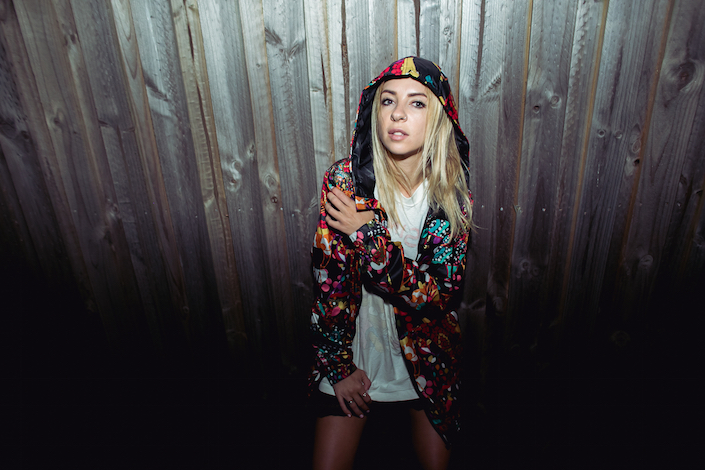 Australian DJ/producer Alex Scholler, aka Alison Wonderland, is a blonde goddess of dope, futuristic beats gaining praise from notable names like trailblazer Annie Mac and Mad Decent boss Diplo. From performing at Coachella in April to selling out her visually stunning Wonderland Warehouse Project in less than 24 hours, this trap-meets-electro pop badass is winning over fans around the globe with her high-energy sets and contagiously crunk bangers. Plus, you know she oozes cool when the video for her latest single, "U Don't Know," costars McLovin from Superbad.
Follow Alison Wonderland on Facebook | Twitter
Ed Rush & Optical
Friday, June 26, 8:30–9:30pm, Tripolee
Sonic pioneers Ed Rush and Optical are a match made in drum & bass heaven. Since the release of their first major collaborative EP, Wormhole, nearly two decades ago, they've gone on to complete five widely regarded full-length albums and massive sets at Electric Daisy Carnival's bassPOD stage and the world's most revered nightclubs. The British partners in crime go together like peanut butter and jam the hell out!
Follow Ed Rush & Optical on Facebook
Flume
Thursday, June 25, 12:45–2:00am, Sherwood Court
Look up the word "innovation" in the dictionary, and you'll find Flume's picture. The 23-year-old genius producer and instrumentalist is best known for his hip-hop-tinged reworks of artists like Fedde Le Grand, Sam Smith, Disclosure and Arcade Fire. The electronic wunderkind's multi-sensory sets wowed audiences at Coachella and Lollapalooza, and Electric Forest will be no exception.
Follow Flume on Facebook | Twitter
Gramatik
Sunday, June 28, 10:45pm–12:00am, Sherwood Court
This gangster of glitch-hop is no stranger to risk-taking productions and mind-melting drops throughout the course of his eight-year career. Inspired by acts like Rza and Dr. Dre growing up, the 30-year-old Slovenian DJ/producer blended his love for hip-hop with funky dubstep, soon landing him on Pretty Lights' self-titled label. Now with his own imprint, Lowtemp, Gramatik is soaring to new creative heights with his Epigram EP, due to be released later this year.
Follow Gramatik on Faceook | Twitter
jackLNDN
Thursday, June 25, 11pm–12am, Forest Stage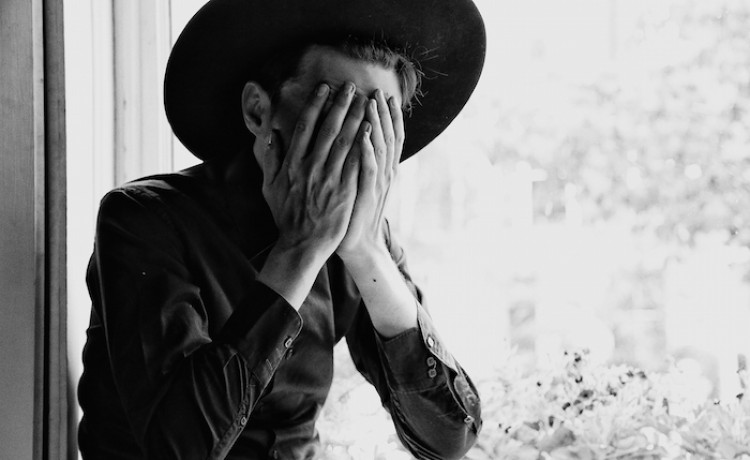 The British deep house don will send tingles down your spine with his chill remakes of electronic and soul/R&B classics. Like the title of his new EP, once your ears experience his feel-good vibes, you'll then know what it feels like to live in a world where "summer never ends." Here's to hoping he drops his groovy remix of "We Are Family" at EF!
Follow jackLNDN on Facebook | Twitter
Lindsey Stirling
Saturday, June 27, 6:30–7:45pm, Jubilee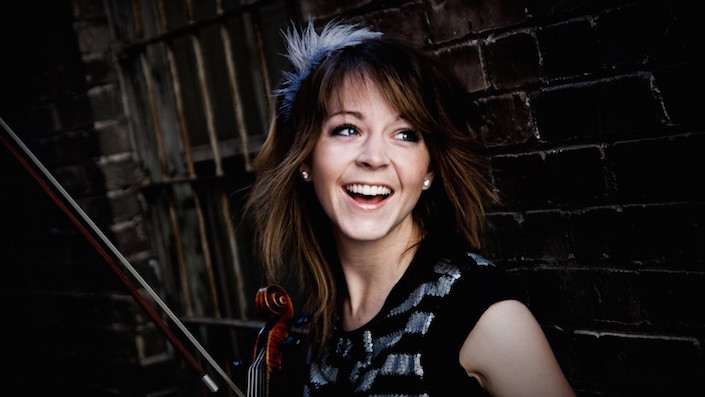 After being eliminated in the quarter-finals of America's Got Talent in 2010, Lindsey's transcendental talent flourished into a monster of a career. Her insane violin skills have led to collaborations with John Legend, Jessie J and Josh Groban, but she's found her niche in classical-inspired electronica. The viral internet superstar has amassed a legion of social fans, helping her 2014 sophomore album debut just behind Daft Punk and Lady Gaga on Billboard's Dance/Electronic chart.
Follow Lindsey Stirling on Facebook | Twitter
Matoma
Saturday, June 27, 11:00pm–12:30am, Tripolee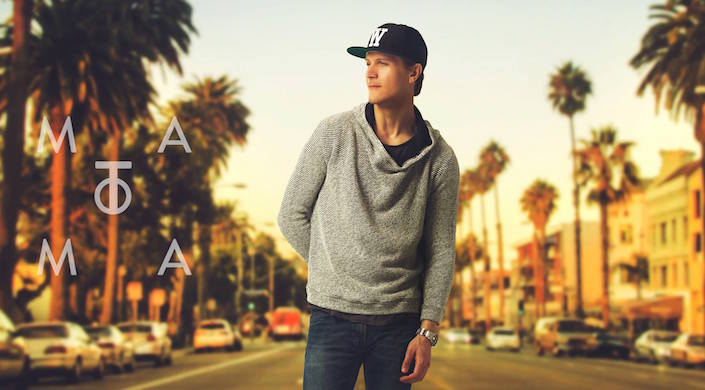 Norway's nu-disco import brings the tropical heat with his remixes of Will Smith's "Miami" and Jay Z's "Roc Boys." Currently on his Dope Summer worldwide tour, the young mashup producer can be found slaying major events like Bonnaroo, Firefly and Camp Bisco this festival season. If you need healing of any sort, Matoma's music is the cure.
Follow Matoma on Facebook | Twitter
Matrixxman
Thursday, June 25, 7:00–8:30pm, Tripolee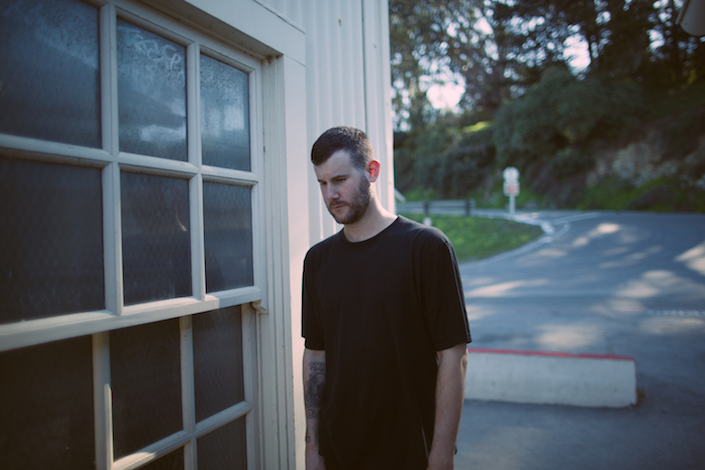 Think of techno on a Star Wars spacecraft, and you get the futuristic sounds of Matrixxman. Hailing from San Francisco, the self-proclaimed "wavey" producer is making a name for himself outside the Bay Area, performing at the illustrious techno festival Movement in Detroit and participating in Richie Hawtin's CNTRL Campus Tour in early 2015. Like his single suggests, be sure to "hit up" his set.
Follow Matrixxman on Facebook | Twitter
Seun Kuti & Egypt 80
Saturday, June 27, 3:45–5:15pm, Ranch Arena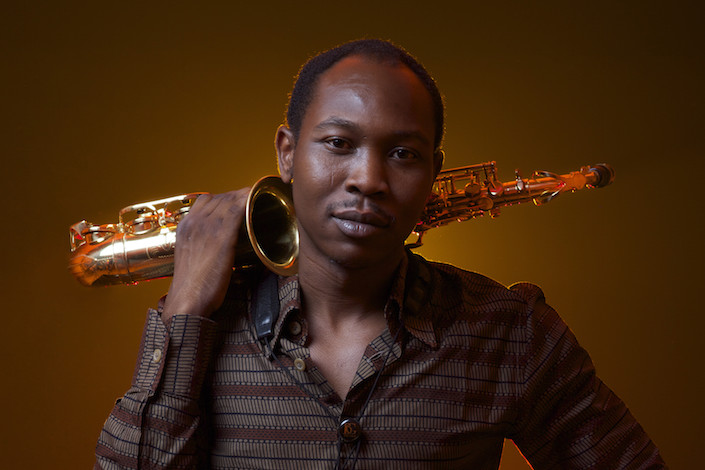 Nigerian musician and headstrong human rights advocate Seun Kuti is one of Africa's most inventive and distinguished artists. As the son of legendary Afrobeat pioneer Fela Kuti, the 32-year-old singer and saxophonist is now the leader of his dad's former band Egypt 80. With an incredible story of resilience to tell, Seun's devotion is shown through his passionate artistry and commanding onstage presence. His international influence must be experienced at Electric Forest.
Follow Seun Kuti & Egypt 80 on Facebook | Twitter | SoundCloud
SNAILS
Friday, June 26, 10:30–11:30pm, Tripolee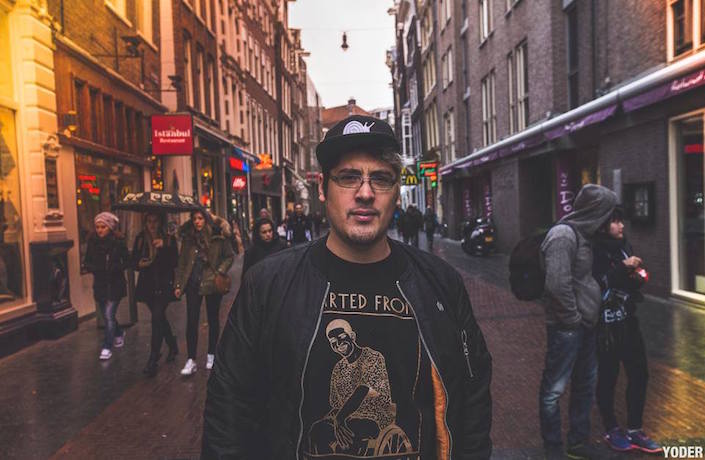 The breakout Canadian star is having a massive year as the only featured producer on Skrillex and Diplo's Jack Ü EP and major bookings ahead at Camp Bisco and Electric Zoo. Lover of all things bass, SNAILS' #FREETHEVOMIT EP is an earth-shaking mastery of lowdown, dirty dubstep that will have your ears spewing and ready for more.
Follow Snails on Facebook | Twitter
Soul Clap
Friday, June 26, 12:30–2:45am, Forest Stage
Get ready to be transported back to the bell-bottomed '70s, just before your parents conceived you. Soul Clap members—Cnyce, aka Chaz Shabaz, and Elyte, aka E-Heavy the Bamboozla (how can you not love those funkadelic names?!)—have resurrected the groove of funk and disco and blended it with their own new-age weirdness, solidifying their otherworldly musical madness. Forget ghost producers; these dudes are aliens phoning home one Saturday Night Fever track at a time. Channel your inner John Travolta, and hop aboard the soul train.
Follow Soul Clap on Facebook | Twitter | SoundCloud
Follow Electric Forest on Facebook | Twitter
---
Share
---
Tags
---
You might also like