10 Things We Learned From Eric Prydz's Reddit AMA
Eric Prydz has been called the savior of progressive house, your favorite DJ's favorite DJ, and is considered nothing less than a god by many of his most revered fans. He also has one of the most famous Essential Mixes to ever hit the airwaves and is looking to make another bold statement with his one-time-only EPIC 3.0 show at Madison Square Garden later this month. Prydz took to Reddit to do an AMA, fielding questions on everything from production techniques to how he picks which baseball cap to wear. Here's what we learned about him.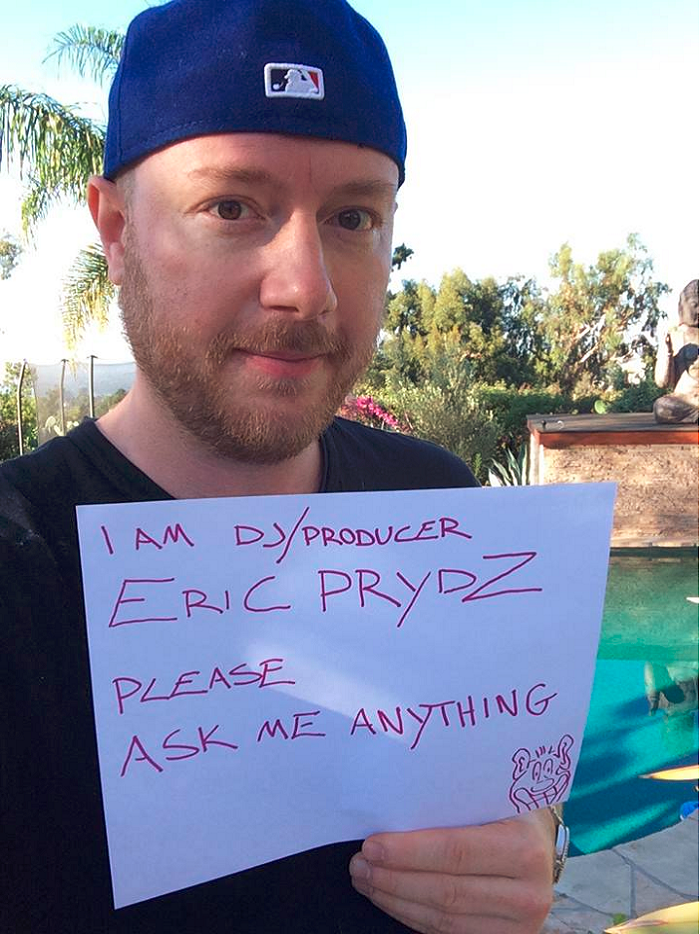 Less is more when it comes to making a great mix.When asked what mixing techniques producers overlook, he said, "The rule is that the more stuff you put in your mix the harder it's going to be to make it all fit and sound good. Another thing is dynamics. Music these days are mega loud. It gets like that from extreme limiting and compression. That lowers the quality of the signal a lot and if you want your music to be loud, there is always the volume knob on your mixer or stereo."
His essential rider items are snus, beer, Jack Daniels and water.
He is going to officially release his remix of CHVRCHES' "Tether."Any Prydz fan knows an official release from Eric is a big deal. Hear the song in the official EPIC 3.0 trailer below:

EPIC 3.0 is not going to be streamed or recorded.Here's why: "The EPIC shows are very personal to me and you really have to be there to get the full experience. Seeing a video stream of it just won't cut."
He's (slightly) morbid. When asked the most unusual sound he used for a track, he said, "Hitting my friend's head with various objects in the recording both and then [creating] percussions with the results. The track was called 'Headache' [and] never released."
He's losing money doing EPIC 3.0, and it doesn't matter.He truly does it for the fans, saying that, "Every dollar is going into the production. EPIC is a passion project for me, it's for the fans. We've lost money on every EPIC show we've ever done."
There's a mastermind behind the epic EPIC lasers, which are all done live.When asked about the lasers, Prydz explained, "We have a guy who comes with me to all the EPIC shows in America who controls the lasers. It's not computerized as he has to respond to the music as I play it; we can't pre-program as no-one knows in advance what I will play."

He can be sassy. When asked about his pets: "We also have a moody raccoon, Rocky, he doesn't give a fuck."
When asked about oversampling of his trademark Pryda snare: "Well, it sounds different when I use it."
When asked if he'd DJ at someone's wedding: "Don't get married, it's a trap."
He has a secret Swedish folk alias named Fiol Lasse.Listen here:

10. His favorite DJ is John Digweed. 

Which makes Digweed your favorite DJ's favorite DJ's favorite DJ.
---
Share
---
Tags
---
You might also like