'Night Owl Radio' 144 ft. Eric Prydz, Tiësto, Kaskade and Vini Vici
Upcoming Event
The week following EDC Las Vegas is always a tricky one. It's nearly impossible to shake off the life-changing feelings we get inundated with every year in the Nevada desert. Coming back to the real world can take a bit of adjusting. In the hopes of helping you recover from it all, Pasquale has decided to dedicate the next Night Owl Radio episode to the glorious weekend we shared by pulling four recordings from the festival. Each mix is only a 30-minute snippet, which happens to be the sweet spot that gives you just enough to vibe with every artist's set.
The first one up in the mix is the ever-reliable Eric Prydz, who carried circuitGROUNDS through his signature blend of endorphin-fueled progressive. Then, we head over to kineticFIELD for the remaining three acts. Tiësto always knows how to churn out the crowd-pleasers, and his tribute to Avicii alongside Aloe Blacc was deeply touching.
Kaskade comes in at the top of the second hour. He knocks around a few genres, as he's known to do, without ever cutting out the connection with the dancefloor. Lastly, Vini Vici close out the show with their potent and transcendental progressive psytrance. When we think about it, this two-hour show might actually be making it harder to get over the good times we had at EDC Las Vegas—but it feels totally worth it in the end.
Night Owl Radio is available via iTunes, so get to subscribing on your iOS devices.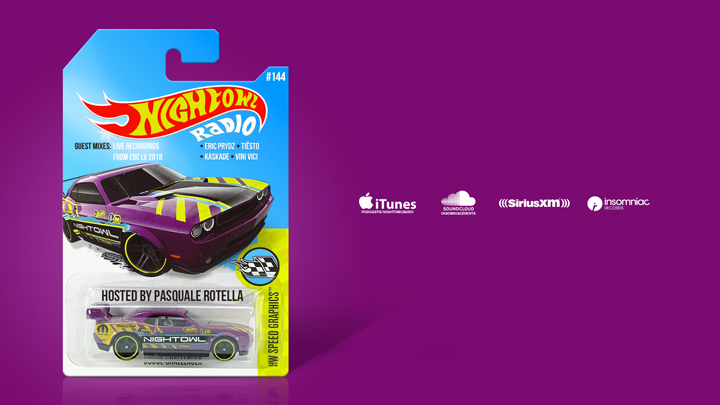 Night Owl Radio 144 Mix Track List:

Eric Prydz "Live Set From EDC Las Vegas 2018"

Tiësto "Live Set From EDC Las Vegas 2018"

Kaskade "Live Set From EDC Las Vegas 2018"

Vini Vici "Live Set From EDC Las Vegas 2018"
---
Share
---
Tags
---
You might also like