Wongo Chomps Down on Tech-Flavored Wonk With "Crunch" for IN / ROTATION [Free Download]
Having a good laugh might be one of the best ways to get your spirits in a good place, but what works just as well is when a tune's low-end tickles your insides. In Wongo's case, he's got both of these areas covered. It's that combination of qualities that makes this daft producer from Down Under one of the most engaging artists of our generation. Whether he's posting silly videos while being stripped down to his undies, or making the most bizarre sounds imaginable in the studio, the dude always knows how to grab your attention. On his debut release for IN / ROTATION, specifically on the promo video he posted on Facebook, he accomplishes all of that at once.
"Crunch" tosses around in everything we've come to love from the trademark Wongo style—tight drum arrangements, a generous amount of bottom-end, and wonk that feels like it's coming from every direction. He also sprinkles in a little something extra to spice up the recipe this time, with pinches of fidget-flavored tech kneaded into the mix and baked to perfection. As usual, it came out like a dancefloor delicacy you can't find anywhere else.
We chewed the fat with Wongo about his new single, and we took the opportunity to bite down a little bit deeper into his wacky sense of humor. Dig into it after you fill up on the free download below.
Wongo's "Crunch" is available here.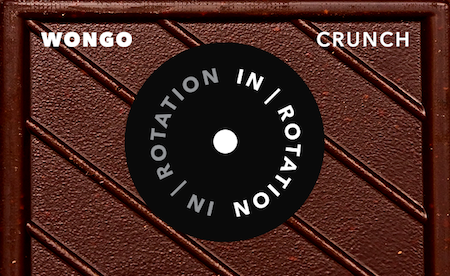 Over the summer, you've enjoyed what was described in your own words as the "most epic tour." Can you take us through the highlight reel?
It 100 precent was. It was really down to the fans and the awesome crowds I played to at each show; the energy was super high, and all shows were next-level. The vibe for house, techno, and all-round good times is at an all-time high here in Australia, so it is amazing to be part of it all.
I think I was either drunk or hungover for the whole three months, haha.
"Crunch" is your debut single on I / R, and it has your trademark wonk all over it. Tell us how this track came to be and how you think it stacks up to your previous work.
This is definitely one of the most high-energy tracks I've written. When I was working on it, I wanted to create a techno/bass-house hybrid with the customary Wongo sound stamped on it.
I had some new toys in the studio at the time, which allowed me to experiment and create them "crunchy" drums.
Before it was released, you uploaded a cheeky preview video in which you gave up the secret to your 10-second abs. Do you usually find time to exercise while on the road, or is it more so double-fisting beers?
Haha, it's pretty easy to keep my figure when on the road. A regimented diet of beers, limited clothing, and the ability to do a workout anywhere at anytime—whether it be the club, the after-party, or the after-after-party—is key to keeping yourself in tiptop shape like me.
A lot of your social content seems to be aimed at having a good laugh. Do you think the dance music scene takes itself too seriously?
Yeah, the scene can be a bit too serious and egotistical at times. However, to be completely honest, what you see is what you get with me. I have always been about having a good time, a laugh, and not taking yourself too seriously in general. For me, it's important to show your personality along with the music, and what you get from me is 100 percent Wongo in all his glory—six-pack and all.
How would you describe your sense of humor to someone you've just met?
A real-life Homer Simpson. My wife is constantly shaking her head and making Marge noises in reaction to the things I do around the house and in public. I would say my comedy is definitely not premeditated—more natural, haha.
What are you looking forward to for the rest of the year?
I have been head-down in the studio for the past six months, writing records, and should have some exciting news to share on that in the not-too-distant future—along with some exciting touring news, both here in Australia and abroad. 😉
Aside from that, my pals' and [my] label, Box of Cats, is going from strength to strength, and we have some amazing releases coming for the rest of 2017 and beyond.
Follow Wongo on Facebook | Twitter | SoundCloud
Follow IN / ROTATION on Facebook | Twitter | SoundCloud
---
Share
---
Tags
---
You might also like