Treasure Fingers Caps His 2016 With a Lit 'Year in Music 2016' Mix
As the curtain closes on 2016, Treasure Fingers is wrapping up his busy year by taking one long last look back. Recently, we asked the 36-year-old Atlantan, aka Ashley Scott, to grace us with an exclusive year-end mix that defined his music, his memories, and his misdemeanors over the past 12 months.
The Psycho Disco! label boss responded in style with a peak-hour set featuring top tracks from leading artists like Mat Zo, Redlight, Billy Kenny and more. There are also signature weapons from the man himself, including house workout "Raindance" and "Felony."
Lock on below—and read on to find out about what's up with Treasure Fingers' local scene in Atlanta, his favorite upcoming producer, and what new music he's got slated for early 2017.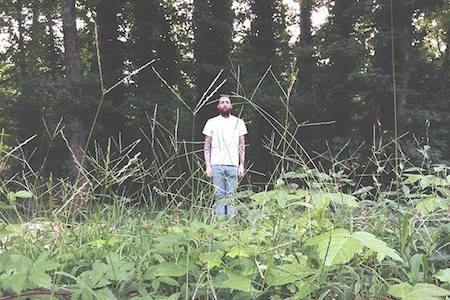 How does this EOY mix reflect your 2016? What are some personal highlights?
I picked a favorite track from each month, without thinking about the overall mix too much, and tried to make them all work together. The span of disco house, bassline, and quirky tech house really brought my 2016 style together into one mix. My personal highlights would be each of the dope records I signed to my own label, Psycho Disco. It was really cool seeing a bunch of DJs I look up to start supporting our releases and watching the label take off.
Favorite track of 2016?
My favorite track that I released was "Raindance." I had been slowly working on that one for ages, so I was really hyped for it to finally drop. I think it shows how far my production has come when compared to my early tracks. My favorite non–Treasure Fingers track would have to be Mat Zo's "Soul Food." It was such a huge record, and I've continued to play it out all year, which is pretty rare these days.
Your pick for top track in 2017?
I'm not sure yet, but probably something from Codes. His tracks we put out in 2016 were super unique, amazingly produced, and did major damage in the clubs. I always look forward to what he does next.
What was it like growing up in Oklahoma?
My hometown was very small, and I felt like I didn't really relate much to anyone there. But I soon discovered underground parties (punk, house music, jungle) in Oklahoma City and Tulsa and linked up with like-minded people. That made things easier, but after traveling around, I realized I could flourish creatively in bigger cities.
What's the current scene like in Atlanta?
It's really cool—almost a small-town vibe right in the middle of the major city. The house scene is still pretty small and underground, but there's several clubs dedicated to house and techno nights, tons of good local DJs, and a bunch of newer producers who I think will start making noise on a national level next year.
Who's an up-and-coming DJ to look out for?
I really like L.A.'s Fritz Carlton (aka Max Magee). He's slanging out tons of releases all over the place, and his DJ sets are very stylistic. He's always got really cool tracks that I have a hard time IDing most of his set.
Who is your favorite DJ's DJ?
I'd have to say Doorly or Eats Everything. They both shit on most DJs from a technical standpoint, but also from track selection, too. Their style of pairing very upfront tracks with CDJ wizardry should be inspiring to all DJs.
What are you looking forward to most in 2017?
Releasing all this music I've been working on in 2016!
What can fans expect from your show?
Fun, booty-poppin' music that sways nicely between disco, house and techno. Weird-ass visuals. Good times overall. Smiles and handclaps.
What's next for you?
In January, I've got a remix dropping for Stanton Warriors and Tony Quattro's "Get Low," then some originals releasing in spring, followed by some touring. I'll also be releasing my side project, the Treasury, album early next year.
Anything to add?
Hope everyone enjoys my year-end mix! Thanks a ton for the support in 2016. Be sure to check all our Psycho Disco releases from 2016, as well—lots of heat there to get us through the winter.
Track List:

Treasure Fingers "I Do Need You" [Psycho Disco!]
Mat Zo "Soul Food" [Mad Zoo]
Treasure Fingers "Felony" [Perfect Driver]
Wongo "Helium" [Cheap Thrills]
ZDS "Do You Like" [Psycho Disco!]
Treasure Fingers "Raindance" [Club Sweat]
Redlight ft. Taya "Here With Me" (Lobster Boy mix) [Lobster Boy (KLS)]
909 Til Infinity "Drop the Mic" [Psycho Disco!]
Left/Right, jACQ "Lies" (Billy Kenny Remix) [Punks]
Indian Summer "Been Here Before" (Treasure Fingers' vocal mix)[Sweat It Out!]
Hotel Garuda "Fixed on You" [Taiki Nulight remix) [ICONS]
Codes "Bumps" [Psycho Disco!]
Follow Treasure Fingers on Facebook | Twitter | SoundCloud
---
Share
---
Tags
---
You might also like