'Night Owl Radio' 414 ft. Capozzi and Wenzday
This week Capozzi selects their Up All Night tracks and Wenzday delivers the exclusive Guest Mix.
Night Owl Radio is available via iTunes, so get to subscribing on your iOS devices.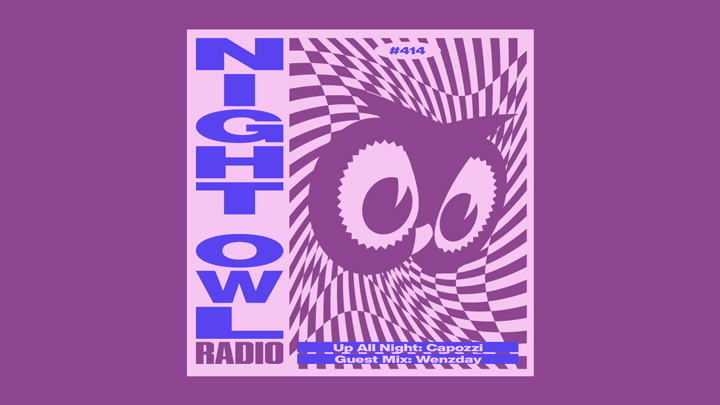 'Night Owl Radio' 414

Matroda "In the Air"
Armand Van Helden "I Want Your Soul" (Mau P Remix)
Case of the Mondays x Prayer Handz "Go Back"
Yves V "Bring It"
SUBB & Roddy Lima "Animal"
Haylee Wood & Fredy Lane "Outta Town"
Guz, Ferreck Dawn "Kush" (BLR Remix)
DONT BLINK "JUST GET UP" (Fab Massimo Remix)
Guz ft. Sydney Jo Jackson "Gonna Be Mine"
Fuzzy Hair "Party Hook"
KILL SCRIPT "RESTLESS"
Poolhaus "Selecta"
Avision "Let Me Show You"
Justus "The Sound"
LO'99 "Run to the Rhythm"
Yolanda Be Cool ft. Jonjon "Segunda"
Carola "Apache"
Capozzi "Cold Blooded"
T78 ft. Angelala "No Guestlist"

Capozzi - Up All Night
Aazar & Badjokes "Freak"
Curbi "Bassline Rumble"
Capozzi "All Eyes on Me"

Wenzday Guest Mix
Subscribe to the Insomniac Events YouTube channel now.
Connect with Capozzi on Facebook | Twitter | Instagram | SoundCloud | Spotify
Connect with Wenzday on Facebook | Twitter | Instagram | SoundCloud | Spotify
---
Share
---
Tags
---
You might also like