'Night Owl Radio' 359 ft. Cloverdale and Yolanda Be Cool
Upcoming Event
This week, Cloverdale selects his Up All Night tracks & Yolanda Be Cool deliver the exclusive Guest Mix.
Night Owl Radio is available via iTunes, so get to subscribing on your iOS devices.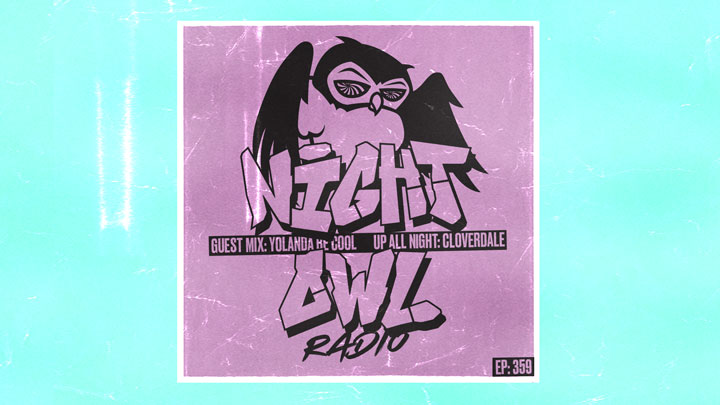 'Night Owl Radio' Track List

Azzecca "I've Been Waiting"
Devarra "LOST"
Goodboys "Jack Flip"
Reinier Zonneveld, HI-LO "Flying Octopus"
The Holy "One Time"
Shiba San "I Wanna"
HUGEL ft. Lorna & Jenn Morel "Tamo Loco"
Ant Brooks "Classy P"
Jaded "Can You Feel It" (Luttrell Remix)
Diversity Project ft. Kashi "Memories"
Kx5 ft. Hayla "Escape" (John Summit Remix)
Black V Neck "Tego"
Gorgon City "Foggy Geezer"
Tensnake "How Will I Know" (Dub Mix)
Fantom Freq & FOOTWURK "Quarantine"
Dub Secret "Do to Me"
Maur "Go"
Undercatt "Arcade"
Corren Cavini "For You"

Cloverdale - Up All Night
Latmun & Iglesias "Rockin'"
Cloverdale, Local Singles, Eleganto & Keepsix "Habit"
Hakala "Rollies"

Yolanda Be Cool Guest Mix
Subscribe to the Insomniac Events YouTube channel now.
Cloverdale's 'Watch Your Tongue (Remixes)' is available via IN / ROTATION here.
Connect with Cloverdale on Facebook | Twitter | Instagram | SoundCloud | Spotify
Connect with Yolanda Be Cool on Facebook | Twitter | Instagram | SoundCloud | Spotify
---
Share
---
Tags
---
You might also like