'Night Owl Radio' 295 ft. Virtual Riot and Kapuchon
This week, Virtual Riot selects his Up All Night tracks and Kapuchon delivers the exclusive Guest Mix.
Night Owl Radio is available via iTunes, so get to subscribing on your iOS devices.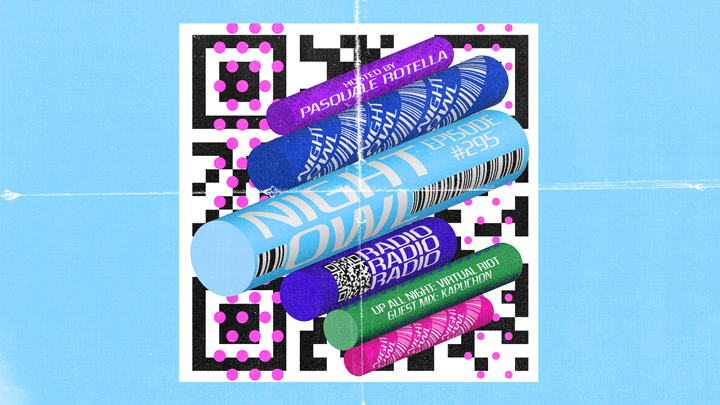 'Night Owl Radio' 295 Track List

Flashmob "Closer"
Dom Dolla "Pump the Brakes"
deadmau5 "Nextra"
Nick Van House & Left/Right ft. Denitia "Forget About It"
BLACKWHITE "Adrenaline"
Breaking Beattz, Gorillowz "Breathing"
Funkin Matt "Joi"
Martin Ikin & Biscits ft. Anelisa Lamola "Ready 2 Dance"
Herr Krank "Something Different"
Pickle "Journey"
Bad Boy Bill "Let Me See You Work" (Gettoblaster Remix)
BYOR "Keep on Dancin'"
Piero Pirupa "Everybody's Free" (To Feel Good)
FOOLiE & 96 Vibe ft. Wez "Bass Drum"
Double Agent "Magic Potion"
Rezone "Some Low Bass"
Melé "Groove La Afrika"
Claptone "Zero" (Gene Farris Remix)
Heider "Don't Bother"
Sultan + Shepard "Warsaw"

Virtual Riot - Up All Night
BT "Knowledge of Self"
Virtual Riot ft. Pearl Andersson "Lost It" (VIP)
LSDREAM & Taylr Renee "Follow the Vibe"

Kapuchon Guest Mix
Subscribe to the Insomniac Events YouTube channel now.
Follow Virtual Riot on Facebook | Twitter | SoundCloud
Follow Kapuchon on Facebook | Twitter | SoundCloud
---
Share
---
Tags
---
You might also like