'Night Owl Radio' 183 ft. San Holo and Salvatore Ganacci
Upcoming Event
The anticipation is as thick as ever in Mexico City, as the Insomniac crew dresses up the Autódromo Hermanos Rodríguez for the hordes of Headliners who will be cruising into EDC Mexico this weekend for two days of the most fun being had in a 1,000-mile radius. Last week, Pasquale shouted out the festival with a special two-hour mega-mix, but this time he's bringing out two acts from the lineup to help set the mood. But first, he has a gang of dancefloor-ready records to dish out.
No one understands melodies quite like San Holo—a point he drove home for us when he delivered an official festival mix just a short while back. To punctuate it even further, Holo is sitting in the Up All Night seat this week to pick out three tracks that each work in their own respective parts of the night. FYI, his peak-time number is a nice flashback to a time before he was the huge deal he is now.
Handling the honors of the guest mix is an artist whose stage antics are just as mad as the tunes he drops whilst on the decks. Salvatore Ganacci is a face you've presumably seen blasted all over your social feeds, because the Swedish sensation likes to go just as hard as the crowds who flock to his sets to see the ruckus unfold. His 30-minute mix is off the walls, offering a solid preview of what he might be playing when he is acting a fool up onstage this weekend.
Night Owl Radio is available via iTunes, so get to subscribing on your iOS devices.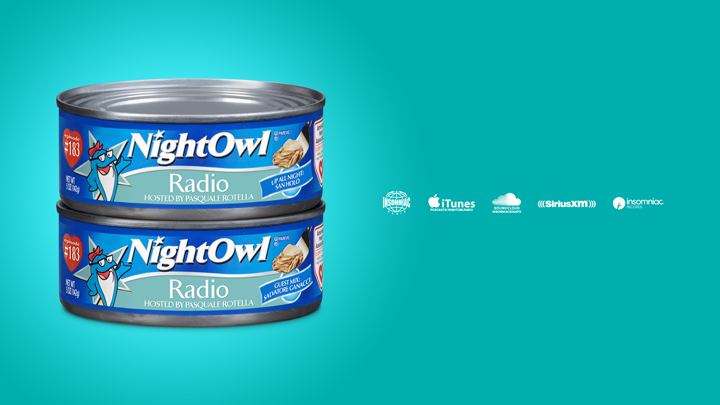 Night Owl Radio 183 Mix Track List

Icarus "Sirens"
Alaia & Gallo ft. LOV "Call Your Name"
Luigi Madonna "Fontaine Chaude"
Mendeler "Without U"
i_o & Tommy Trash ft. Daisy Guttridge "Let Me Go"
Cajmere ft. Dajae "Satisfy" (Mihalis Safras Remix)
Mancodex "Never Hold Back"
Carta & Love For Justice "If Only"
Honey & Badger "Delirium"
Zander & Isenberg "Dusted"
Vikthor "My Mood"
Van Murten "Rumors"
Noizu "Dance"
Lowdown & SODF "Vulca"
Haechi & Ation "Underground 2019"
Konrad "Possible"




San Holo – Up All Night
EASTGHOST "Eyes in the Back of My Head"
San Holo "Victory"
Duskus "Where to Go"


Hidden Face "Heartbreak"
Honey & Badger "Zodiak"
JOYRYDE "I'm Gone"
M. Rodriguez "You Understand"




Salvatore Ganacci Guest Mix




PPK "ResuRection"



Follow San Holo on Facebook | Twitter | SoundCloud
Follow Salvatore Ganacci on Facebook | Twitter | SoundCloud
---
Share
---
Tags
---
You might also like