'Night Owl Radio' 176 ft. CID and Party Favor
It's the first official episode of 2019, and what better way to kick off another year of fun-filled Night Owl programming than by doubling up on guest mixes. Pasquale is wishing all of his listeners an extra happy New Year in a way that only he can pull off, which sees him reaching into his secret live set stash and firing up recordings from two of the artists who helped launch us into the cosmos this past weekend at Countdown NYE.
Sliding into the first slot on the docket is none other than CID, an artist from New York who is currently sitting on a coveted Grammy nomination. He was kind enough to kick us down with an official festival mix leading up to the end-of-year blowout, and now he's doing us another solid by allowing us to take another trip through the heart-fluttering grooves he used to fuel the Mothership stage.
For the final 30 minutes of the show, we hop over to Nebula to get into the spirit of New Year's with the nonstop bangers Party Favor was dishing out in droves when he was manning the decks. He's always the main supplier of top-shelf trap tunes and beyond, and he definitely didn't skimp on the energy for this affair, either. It was one hell of a way to cap off the last 12 months of sheer excitement we shared together on the dancefloor.
Night Owl Radio is available via iTunes, so get to subscribing on your iOS devices.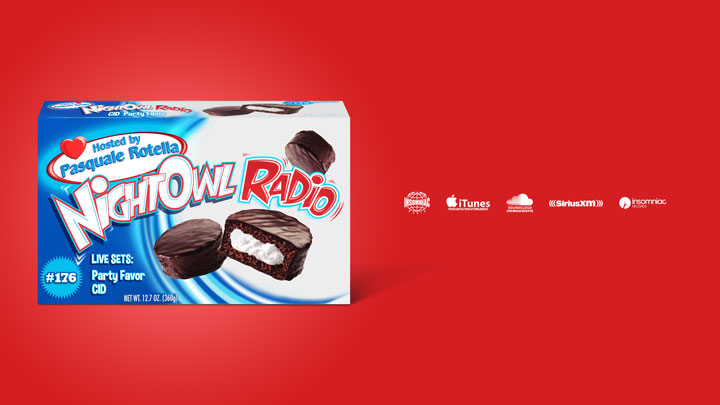 Night Owl Radio 176 Mix Track List

CID live from Countdown NYE 2018

Party Favor live from Countdown NYE 2018
Follow CID on Facebook | Twitter | SoundCloud
Follow Party Favor on Facebook | Twitter | SoundCloud
---
Share
---
Tags
---
You might also like