'Night Owl Radio' 160 ft. Jauz and Tensnake
The first day of Nocturnal Wonderland is moving swiftly into the night, and everyone already inside the festival is starting to tap into their inner party animal. In the heat of all that running wild, Pasquale takes a quick break to deliver another solid episode. Every last one of the selections he works into the show is guaranteed to push your Friday into overdrive. Once he's done burning through those beats, he turns it over to two guests who always deliver the goods.
Jauz is living his best life right now, with his debut full-length The Wise and the Wicked taking the scene by storm. It's an accomplishment that has been three years in the making, and the two-part conceptual LP is an intense look into the artistic breadth the L.A.-based producer has been continually chipping away at as he comes into his own. For his Up All Night appearance, Jauz gives us a glimpse into the 23-track album by picking three tracks that fit into the segment's different categories.
Moving over to the groovier side of the dance music spectrum, Tensnake slides in with a solid guest mix. The German house maverick is currently gearing up for a set at Sacred Valley, the inaugural camping festival happening in SoCal later this month. As a means to get all the campers prepped for the grand reveal of the party, Tensnake has assembled 30 minutes of pure four-on-the-floor bliss that is going to make you want to hit the great outdoors with us when it all goes down.
Night Owl Radio is available via iTunes, so get to subscribing on your iOS devices.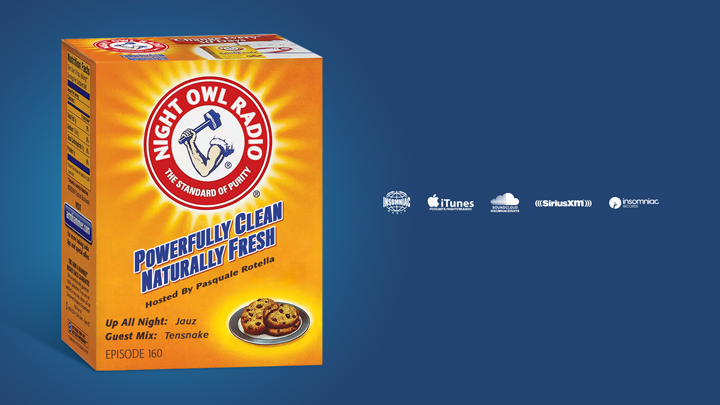 'Night Owl Radio' 160 Track List:

Matisse & Sadko "Takeoff"
Ronko "Bun It Up"
Golf Clap & Dillon Nathaniel "Sick"
Golf Clap & Dillon Nathaniel "Hipnotic"
Raito "One Step Beyond"
Tony Wonka "Get High"
twoloud "Graffiti"
KURA "Lambo" (Taiki Nulight Remix)
Boston Bun ft. DVNO "Spread Love" (Paddington) (Paul Woolford Remix)
Shiba San "Look Back"
Deathpact "First Interference"
Bijou "Expert"

Jauz - Up All Night
Jauz & Mike Waters "Fade"
Jauz & DJ Snake "Gassed Up"
Jauz "Acid or Techno"

Yotto "Walls"
The Crystal Method "Busy Child" (Styline Private Remix)
R&D "My Boy" (Shadow Child Remix)
Aylen & Torres "Bomb"
Capsalon "Screech"
Yultron x Gammer "Sleep at Night"
Follow Jauz on Facebook | Twitter | SoundCloud
Follow Tensnake on Facebook | Twitter | SoundCloud
---
Share
---
Tags
---
You might also like