'Night Owl Radio' 152 ft. Bassrush Massive 2018 Mega-Mix
The first night of Bassrush Massive is officially on and crackin'. It is history in the making, as the festival kicks off its first year in SoCal, throwing bassheads of every persuasion deep into the trenches of the most brain-wrecking dubstep, drum & bass, trap, experimental, freeform, and every other mutation of bottom-end that will make you want to ride the rails. As day one continues to creep toward its peak, Pasquale has made the executive decision to pass the baton over to one of the lineup's living legends.
Caspa is the very definition of the word "pioneer." He's an artist who has been at the forefront of dubstep since the scene first started picking up steam. His set is only a couple of hours away at this point, where he will be wreaking havoc over at the Grid (one of three stages on offer at the fest). Before he sets up shop, he sits in as the host this week and has whipped up more than an hour's worth of tunes from artists who are also making moves at Massive this weekend. Just a warning: You might want to keep a neck brace close by, because the headbanging won't stop until he's finished burning through the heaviest and hardest bits in the biz.
Night Owl Radio is available via iTunes, so get to subscribing on your iOS devices.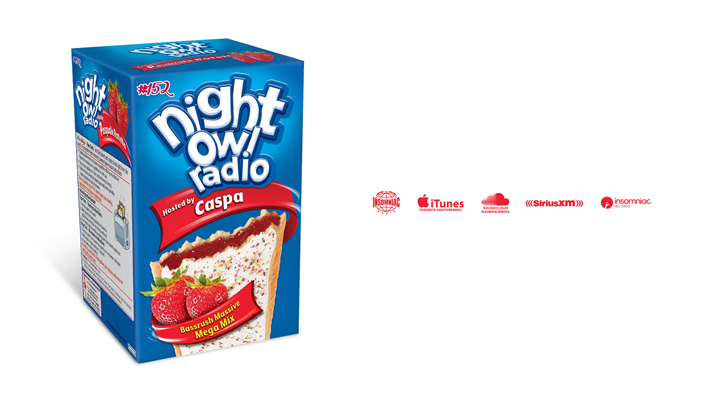 Night Owl Radio 152 Track List:

Adventure Club x Dion Timmer ft. Kai "Need Your Heart 2.0"
Space Laces "Torque"
Herobust & MONXX "Giant Squiddim" (Herobust VIP)
Cookie Monsta ft. Tima Dee "Ruff 2018"
SLANDER & SAYMYNAME ft. Feli Ferraro "I Can't Escape"
Virtual Riot "Pray for Riddim"
12th Planet, Virtual Riot & LUMBERJVCK "Sooo Sick"
Subtronics "Wook Laser"
Black Tiger Sex Machine x Apashe "Replicants"
Riot Ten ft. Rico Act "Rail Breaker" (SQUNTO x PerilEyes Remix)
Trampa "Middle Fingers"
Chee x Torqux "Rude"
Figure & INFEKT ft. Dakota "Tornado"
Minnesota "HiLow"
Delta Heavy "I Need You"
Soothslayer & Follow the Sun "Nova"
Pendulum "Witchcraft" (Rob Swire's Drumstep Mix)
Andy C "New Era VIP"
Fracture & Alix Perez "Archetype"
Chee ft. Noclu "Get Hot" (G Jones Remix)
Riot Ten & Sullivan King ft. DJ Paul "Pit Boss" (BadKlaat Remix)
AFK & Carbin "Boss" (MONXX Remix)
QUIX "Fatality"
Midnight Tyrannosaurus "Psychosis"
Buku "Control"
Zomboy ft. Bok Nero "Rotten"
Dodge & Fuski, Oolacile "Take Me Over"
GTA & Baauer ft. TT the Artist & Big Mack "Step It Up"
Dieselboy & Mark the Beast "Angel Dust"
Bleep Bloop "Desert Rain"
G Jones & Eprom "Hysteria"
Space Laces "Kaiju"
Fedde Le Grand & DI-RECT "Where We Belong" (Zomboy Remix)
Oolacile & INFEKT & MurDa "Triple Threat"
NastyNasty "Bouncing Souls"
Herobust "Debt 'N Eight"
Great Dane "Elevate"
Subtronics "Shock Value" (Al Ross Remix)
SQUNTO "Dust"
Caspa "F YOU"
tsuruda "raider"
Minnesota "The Final Frontier"
Boogie T "'Til the Joint Rolled"
Yakz "Add Some Spice"
Prolix "Lightspeed"
Phace & Mefjus "Wastemen"
CharlestheFirst "The Reach"
Spag Heddy "Get to U"
Chee "Midnight"
Consouls & Kronology "Like That"
Soothslayer & Follow the Sun "Hekatê"
PROKO "Frog Kata"
 Bassrush Massive 2018 takes place Friday, July 20, and Saturday, July 21, at NOS Events Center in San Bernardino, CA. Tickets are on sale now.
Follow Caspa on Facebook | Twitter | SoundCloud
Follow Bassrush on Facebook | Twitter | SoundCloud
---
Share
---
Tags
---
You might also like