Insomniac's Metronome series features mixes from some of today's fastest-rising electronic stars, as well as championed legends. It takes listeners deep across a wide range of genres, movements, cultures, producers, artists and sounds that make up the diverse world of electronic music.
Bufi's name is synonymous with the burgeoning Mexican underground scene. After playing just about every club night in the country, he decided it was time to move to Paris for some new inspiration.
His style of disco-infused dance tracks has landed him releases on esteemed labels like Kitsuné and Discotexas, but his sound is maturing. Since moving to Europe, Bufi's recent productions have showcased a slight transition into darker sounds with a nod toward techno. You can hear it in this Metronome mix, which is so fresh, he sent to us literally moments ago from a gig in Marseille.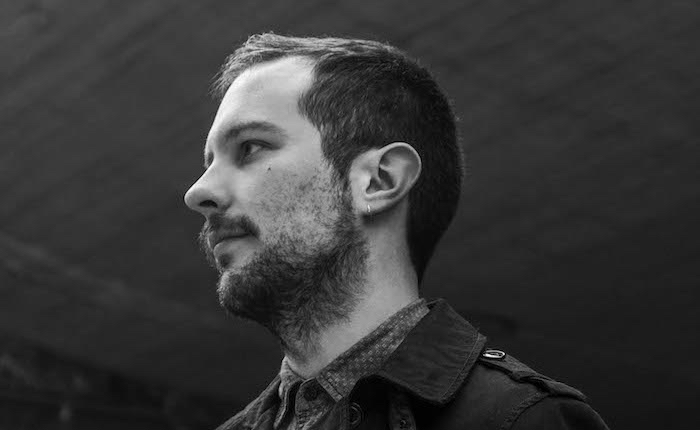 The last time I was in Mexico City with you, we ate some of the best tacos I've ever had. Do you have any favorite spots back home?
I haven't been in Mexico City for almost a year, but I used to like El Parnita in the Roma neighborhood. It had amazing seafood tacos and great micheladas that were served in chilled clay cups. It also had this laidback vibe, which I liked, and was not expensive. I hope it still exists.
You've been leading the charge of underground dance music in Mexico for the last few years. How's the scene developing?
Every year, there are more and more producers popping up from all the corners in the country, and some of them have a very unique and original sound. Some highlights for me now are White Visitation, Cubenx, Los Mekanikos and Pettro.
It seems like you're starting to incorporate some more techno elements into your tracks. Any new inspirations? Have you bought some new studio gear?
I come from a '70s rock/pop background, and I've studied classical music. I never had the opportunity to spend some real time digging into Chicago house and Detroit techno until a couple of years ago.
One year ago I moved to France, where I've met a bunch of new people that have inspired me to dig even more into techno and other types of non-commercial dance music. Some of the biggest, new inspirations this year were Nisennenmondai, DJ Koze, and David Shaw and the Beat. I also saw RØDHÅD playing in an enormous club in Lisbon last weekend, and it was quite impressive.
Who are some new artists that we should be familiar with?
Sebastien Tex, Id!r, Thomass Jackson, Andrew Claristidge, Theus Mago (my side project), and Mijo.
What's next in the world of Bufi?
I'm releasing my second album, as well as doing a live show with my new music that will feature guest musicians.
Track List:

Glass Figure "After They Left"
Neighbour ft. Piper Davis "Light Breaker" (6th Borough Remix)
Thomass Jackson "For the Junkies"
Sebastien Tex "Sway in Stones" (Vox Low Remix)
Cowboy Rhythmbox "We Got the Box"
FKCLUB "Illuminati" (Pilooski Remix)
Dry Clap "Stop That Love"
Philipp Gorbachev "Arrest Me"
Bottin & Rodion "Progresso"
Inigo Vontier "Turn Off (She Made Monster)"
Paris "What Is My Name" (Id!r Remix)
Frank Agrario "Just Want Change" (Richard Rossa Remix)
Follow Bufi on Facebook | Twitter
---
Share
---
Tags
---
You might also like