Insomniac's Metronome series features mixes from some of today's fastest-rising electronic stars, as well as championed legends. It takes listeners deep across a wide range of genres, movements, cultures, producers, artists, and sounds that make up the diverse world of electronic music.
Over the last few years, the Punks Music crew has cemented itself as a tastemaker imprint for breaks and bass. This is due in no small part to the fact that they have the legendary Stanton Warriors calling the shots and an incredible team executing behind them. One of its members is the multitalented Aurbs, née Cam Mussell, who has been adding a whole new dimension to the Punks range.
Prior to finding his groove with dance music, Mussell was already building an impressive portfolio behind the scenes. A lifetime of classical training led him to work as a composer for video games and indie films. At an incredibly young age, he had an impressive résumé, including clients like Google and Walt Disney. His background working with scores and soundtracks has fed into his unique sound, which is full of lush, emotive chords and quirky percussive accents.
Once he switched his focus over to dance music and boldly stepped out from behind the scenes, he started making his mark through a fresh take on breakbeat packed with loads of feelings. A string of forward-thinking remixes for the Punks lads have led Aurbs to critical acclaim, counting Alison Wonderland among the many who've supported his tunes. The young producer is already racking up those frequent flyer miles with tour dates across the US and Europe, including playing the legendary Glastonbury Festival in England.
On this week's Metronome, Aurbs brings the goods with a slick blend of grooves that will take you from the warehouse straight to the afters, and then the after-afters by the pool.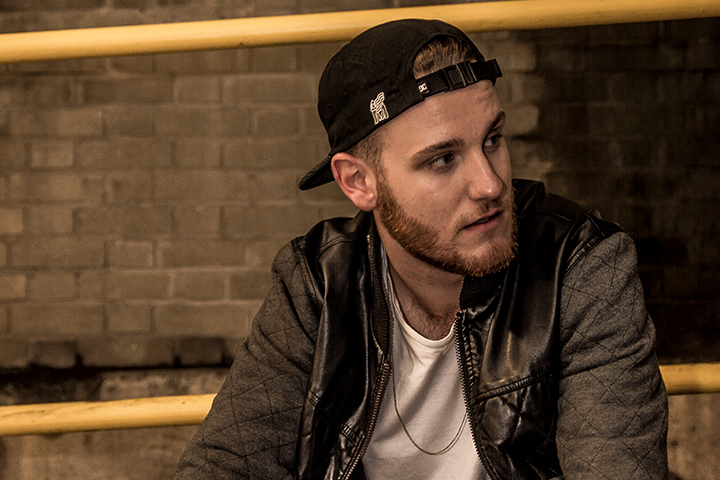 Can you tell us about your musical background?
I started playing guitar when I was 7 years old, started learning piano at 12, and then started learning how to produce when I was 16. Funny thing is, I didn't start making dance music until I was 19; I was only writing orchestral scores and soundtracks. Ended up getting some pretty big licensing placements and a couple video game scores.
Do you think classical training has informed your current sound?
I believe so, yeah. I feel the melodic content of a song can be really powerful when it comes to dance music. I think that's why labels like bitbird really resonate with me.
Your output is a slight departure from the rest of the Punks outfit. How do you like being somewhat of an outlier there?
Haha! In all honesty, I have thought about this. I think when it comes to the Punks crew, there's a good range being met. You have the Stanton Warriors bringing that hybrid of old-school and new UK bass to the table; Marten Hørger, who's really finding his sound of slower but heavier 4×4; Left/Right with his experimental soundscapes; and Mafia Kiss bringing the consistent bangers—all whilst keeping the heritage of Punks prevalent. I think I'm trying to find a balance in that, where I bring my own thing to the table by making happy, melodic dance music.
In the sense of me pushing my personal boundaries with the music I'm putting out, it's such an exciting time. I love hearing people support any new style or genre I try to push as Aurbs. I'm sitting on a load of music at the moment that has such a wide variety in style. Several of my good friends in the scene have heard them and given me so much support and constructive criticism with it. It's really great to have that support network there, as we all do the same for one another.
You're the youngest member of the Punks crew. How did you hook up with them?
I actually met our label manager, Olly Gee, on a car journey to Nass Festival a few years before, when I was 17. He and I ended up playing a b2b in the VIP tent there, and we just got on really well. When Punks started really taking off, he needed an extra hand. He put out a Facebook status asking if anyone was keen. I sent him a message that evening, and next thing I know, I was part of the team!
I got taken on as an intern to help out, and from there, started taking on more responsibilities, and then was lucky to progress onto to being a core member of the management team.
What's on the horizon for you this year?
I'm currently working on my debut EP! Writing it has been such a creative experience, and I've got to work alongside some very talented vocalists and musicians for it. I'm feeling really excited to get it finished and out! At the end of May is the first festival of the season over in the UK. I'll be playing alongside the Punks donnies Marten Hørger, Mittone, and Barely Royal at the Durty Disco x Masked Ball Stage. Then, the week after, heading straight to London for the Punks Music Boat Party on the Thames, and then Punks Music presents: The Beatdown Afterparty at Fire in Vauxhall. Those ones have such mad lineups! Gonna be an absolute vibe!
Aurbs 'Metronome' Mix Track List:

Donkong "Animals" (Aurbs Remix)
Lido "Money" (Lido x Crookers Remix)
Big Sean "Marvin & Chardonnay" (DJ Hoodboi & Trippy Turtle Remix)
Cashmere Cat "Paws, Pt. 2"
Mura Masa "Wave"
FWDSLXSH "Fall"
Mssingno "XE2"
Taim "Overtime" (Aurbs Remix)
Mssingno "Dead"
Sente "Mosquito" (Remix)
Chris Lorenzo & Taiki Nulight "Don't Stop"
Inkline "Crosshatch" (Aurbs Remix)
Mura Masa "Sole M8s"
ZHU & Tame Impala "My Life"
Mssingno "Skeezers"
Alison Wonderland x M-Phazes "Messiah" (Aurbs Remix)
ID - ID (Aurbs Edit)
San Holo "One Thing"
San Holo "One Thing" (Grant Remix)
Porter Robinson "Sea of Voices" (Ka-zen Remix)
Follow Aurbs on Facebook | Twitter | SoundCloud
---
Share
---
Tags
---
You might also like