Melé Delivers Jackin' EDC Las Vegas 2018 Mix in Time to Melt Your Face for Factory 93
Melé is coming to Vegas to bless you with his first-ever EDC appearance. So, he was gracious enough to send over this warmup mix to get us loosened up for his debut and a very good, long weekend. Lucky you.
For the unacquainted, Melé is a no-frills party DJ and lover of the drum. He's been somewhat stylistically chameleonic throughout his relatively young career (he's only 26, even though he's been doing his thing going on a dozen years now), but his reputation in the house world in particular these last few years has grown tremendously, following bombs like "Ambience" and other singles he's put out.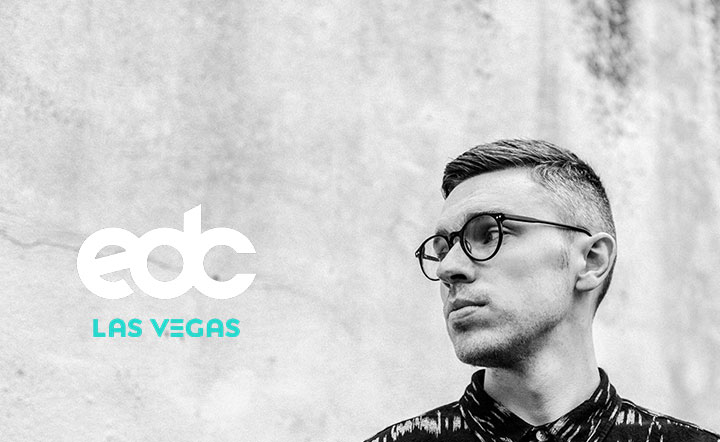 We're told Melé has been producing since he was 14, which should probably make everyone feel unaccomplished. Originally from Liverpool, the young DJ and producer, real name Krissy Peers, came to prominence earlier this decade during the rise of trap (and dubstep in the US). He was often compared to artists like TNGHT, who were also making big, fun instrumental music that had as much drama as it did a sense of humor.
definitely a taste of what's to come in Vegas," he explains. This will mark his first time playing EDC Las Vegas, though he did perform this past February at EDC Mexico. "I took two of my best friends along. That was great, so I'm really looking forward to Vegas," where he says he's most excited to catch the back-to-back set featuring the Black Madonna and Tiga.
The rest of the mix is a tapestry of samples, quotes, and general 4×4 fun strewn about like confetti. Melé bounces around a set of his own productions, a lot of house numbers, and even an Adina Howard mashup over a funky disco beat. Does it get "deep" at points? Sure. But never so deep that it's not fun anymore.
The producer and DJ has a big year ahead. He hopes to be back in America much more, is prepping the release of some new original music and a commercial mix, and is considering his first full-length.
Catch Melé's EDC Las Vegas premiere this weekend at the Factory 93 takeover of neonGARDEN. Chances are you may hear a new exclusive edit that "uses the horn sample from Beyonce's 'Crazy in Love,' or perhaps his edit of 'Denmark' by the Chemical Brothers," which is his personal favorite edit. Or you might catch him dropping his tune of the year (so far): the Butch Remix of "Good Luck" by Basement Jaxx. Regardless, you're in for a treat. Bring your boogie shoes. And don't forget to drink plenty of water.
Melé's EDC Las Vegas 2018 Mix Track List:

Melé "XX"
O'flynn "Tyrion"
Melé "Ambience" (Accannella)
Luke Garcia "Kanjira"
DJ Motion "Crazy Drum"
Phil Kieran "Polyrhymica"
Unknown "Global Dance Trax 1"
Casbah 73 "Love Saves the Day" (Percussion Jam)
Adina Howard "Freak Like Me" (Acapella)
Afefe Iku "Mirror Dance" (Yoruba Soul Mix)
Afro Medusa "Pasilda"
House of Gypsies "La Musica"
Melé "The 95' Vibe"
Michel Clies "Litoral"
Melé plays the neonGARDEN stage at EDC Las Vegas, which takes place Friday, May 18, through Sunday, May 20, at Las Vegas Motor Speedway. A limited number of VIP passes, shuttle passes, and Camp EDC RV spots remain for EDC Las Vegas 2018. Grab your passes now!
Follow Melé on Facebook | Twitter | SoundCloud
Follow Factory 93 on Facebook | Twitter | SoundCloud
Follow EDC Las Vegas on Facebook | Twitter | Instagram
---
Share
---
Tags
---
You might also like