The Black Madonna: Master of Fun
In honor of Women's History Month, we are throwing some shine on the most influential female industry figures who helped pioneer electronic and dance culture.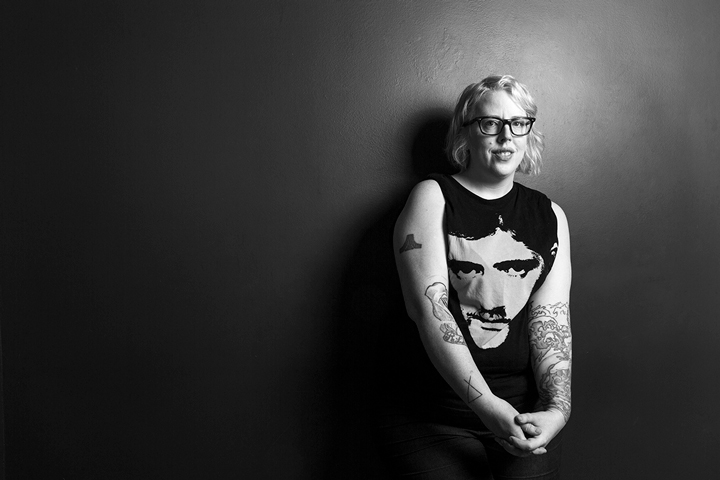 The Black Madonna is fearless. She's probably the most outspoken person in dance music in the last decade and definitely one of the queer scene's most visible personalities. But it's because people trust her first and foremost as a DJ that she's become sort of a thought leader in the broader DJ/electronic music scene. In many ways, she's an unapologetic obsessive, a one-time outsider who is now recently the center of attention. She's found a way to keep growing in prominence while still being able to play whatever she wants. That's no small feat in this easily compromisable culture.
Growing up in Kentucky, Marea Stamper was a teenage raver and high school dropout before starting to mix records as DJ Foursquare. She eventually took on the moniker "The Black Madonna" and moved to Chicago during the sort of minimal and tech-house boom of the mid-'00s. But she didn't fit in with Chicago's dominant tastes at the time, and after a divorce, she moved back in with her parents in Kentucky. As Stamper told The New York Times last year, that might have ultimately been a good thing for her, musically and inspirationally. "I became completely unconcerned with what was new and what was hot."
Upon returning to Chicago a few years later, she started booking at Smartbar, and it wasn't long before the Black Madonna became a sought-after DJ and producer herself. Her DJ style—a mix of high- and low-cult sensibilities—and an "anything goes as long as it moves asses" spirit began merging with her online voice (progressive, articulate, unafraid to call out knuckleheads). She came to be known as someone with a lot to say.
She is just as much of the dance as the audience is, often appearing to have more fun than anyone she's playing to.
The Black Madonna is also known to be as much of the dance as the audience is, often appearing to have more fun than anyone she's playing to. It's part of the charm and distinguishes her from most of her peers—especially the ultra cool, arm-crossing DJs of the world.
But she wasn't always ebulliently comfortable and freewheeling on stage—quite the contrary. "I used to suffer from terrible stage fright. It took me about 10 years of DJing to be able to DJ without my hands shaking," Stamper told XLR8R last year.
Her individual rise to prominence was coupled with a queer renaissance in American club culture, helmed by Honey Soundsystem, Mike Servito, and others who have helped breathe fresh air into a scene that had become stiflingly straight and white during the previous decade.
But perhaps the greatest contribution of the Black Madonna is that she makes this job of DJing—which often looks like a chore or something super self-important from the outside—seem like what it's supposed to be: fun.
To exit, here's the Black Madonna and frequent partner-in-crime Mike Servito moving ass and having a good time a Dekmantel.
---
Share
---
Tags
---
You might also like