Listen to Four Color Zack's New Mind-Bending Mix for Nocturnal Wonderland 2017
Four Color Zack has delivered what might be the mixtape of the summer in advance of the 2017 edition of Nocturnal Wonderland. "Mixtape of the summer" is a bold and probably overused claim, we know, but it's—at the very least—one of the freshest mixes we'll play in our offices during this heat-wave-addled summer.
Four Color Zack is a restless spirit and DJ. He's a young man (but still "old enough to remember when Aaliyah said 'Age Ain't Nothing But a Number'") who calls Seattle home and has been DJing for 18 years. So, while he still may have clean-cut, boyishly charming looks, his appearance belies his experience.
The young Zack "grew up in the woods, away from everyone, so focusing on hobbies and being creative was everything. Plus, no one to tell me what was musically right or wrong." Now he's a city boy—Seattle, to be precise—as he jokes, "come enjoy our year-round clouds."
When he was learning how to DJ and finding his voice, he was influenced by some of the '90s legends of DJing and turntabilism, like the Invisible Skratch Piklz, DJ Shadow, Geoff Barrow of Portishead fame, Squarepusher, Craze, and A-Trak—basically, the pantheon of wildly expressive, technically gifted DJs and producers that came to define so much of '90s DJ culture, especially on the West Coast.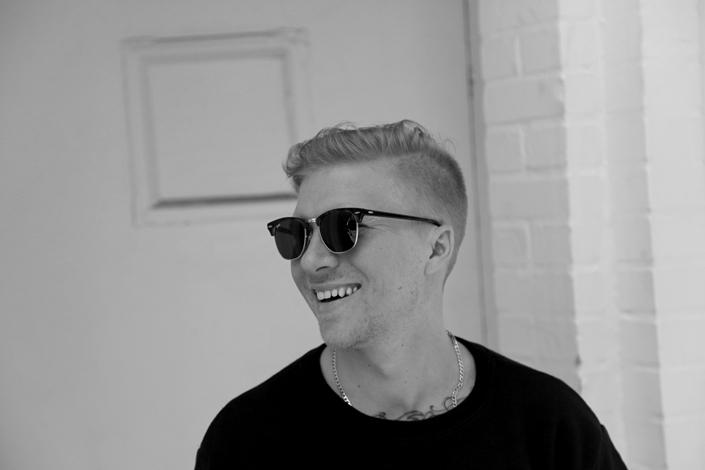 These days, Zack draws inspiration from peers like Carmack, Cashmere Cat, and GTA. He admits there's just "so much talent out there right now." When I ask if turntablism is due for a return to the mainstream consciousness, Zack isn't so sure that's going to happen anytime soon.
"I think the traditional idea of super-tech turntablism probably won't ever be mainstream," he explains. "It's got too much baggage and is hard to digest. But I think seeing more skill and creativity put into DJ sets would be awesome. You don't have to be a turntablist to be creative or innovative. Almost all of my favorite WHOA moments from DJ sets lately have been smart, not technical."
And Zack is the king of throwing unexpected tracks into a set or a mix. It's kind of his thing. For this mix he's prepared, he opens with an Eddie Vedder track, of all things. That's right, Eddie Vedder (of Pearl Jam fame) doing solo material. Over the next 40 some-odd minutes, he traverses everything from trap, rap (from Beasties to Soulja Boy) and dancehall, to bleeped-out remixes and edits. You never know what's going to be next, and he likes it that way.
"I've had the luxury of being rewarded for [throwing] oddball tunes [in my sets]," he admits. "There's been a lot of (probably inappropriate) surprises… but they usually work. Not the weirdest, but one of the most memorable is, I've got a running semi-feud with a fan in L.A. 'cause once I dropped Mariah Carey's 'All I Want for Christmas Is You'… but in July. It crushed, but he felt some type of way about it, enough for it to become a thing. Now it's like tradition; I drop it every summer in L.A. at parties I know he's at. I've even tweeted him Xmas cards in the summer to stoke the fire."
That's just the type of fun that Four Color Zack likes having behind the decks. Enjoy this Nocturnal Wonderland mix. It's tailored for everything from a sweaty BBQ or house party, to on your way to your next Wonderland. Like Four Color Zack's style at large, it's all malleable.
You can catch Four Color Zack doing his thing at Nocturnal Wonderland 2017, which takes place Friday, September 15, and Saturday, September 16, at Glen Helen Regional Park in San Bernardino, CA. Tickets are available now. For more information, visit the official website.
Follow Four Color Zack on Facebook | Twitter | Instagram | SoundCloud
---
Share
---
Tags
---
You might also like