G-Buck Links Up With Keno on Floor-Burning Club Joint "Beat It" for Insomniac Records
Philly-born-and-raised bass phenom G-Buck seems to never stop grinding. He's claimed his brain runs a thousand MPH, and it certainly shows. Between releases for Main Course, Nest HQ, Mad Decent, Dim Mak, and more, G-Buck has a constant stream of output. Beyond that, he's almost more known for his effortless merging and transcending of genres, from the studio to the decks. Dragging everything he touches through the low-end, he's moved through club, trap, jungle, dub, hip-hop, and more. There's no pinning him down, outside of quality.
He's recently dropped a fiery new track on Insomniac Records, "Beat It." This is an uptempo dance thumper that pounds with energy. Weaving large chunks of club, slices of jungle, and just a dash of trap, G-Buck harnesses each genre's best qualities to produce something that is next level. Beyond that, the addition of the driving vocal delivery by Keno adds the finishing touches to this absolute floor-burner.
"Beat It" is almost an audio metaphor for the relentless drive of G-Buck, in terms of both production and achievement. It's no wonder he's tapped by so many well-known artists and labels. While this release is a testament to his skills, it can only be a harbinger of what's to come.
G-Buck's "Beat It" is available here.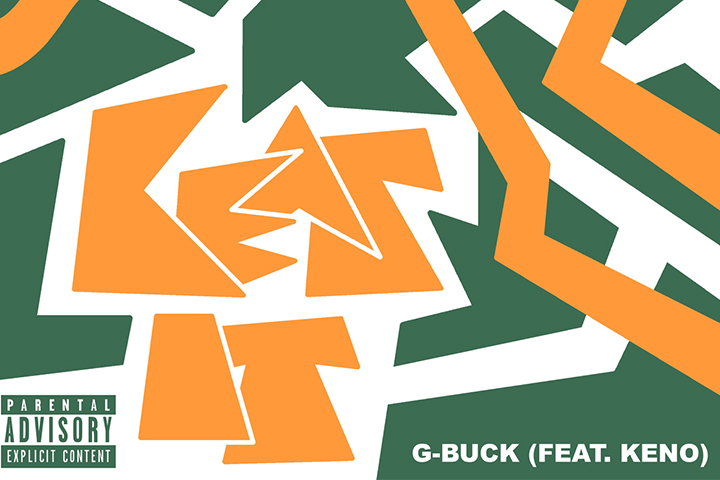 Are you still living in Philly? If so, where do think you'll end up going next?
Yes, I am still in Philly. Would love to be bicoastal someday, but realistically, my personality and creativity thrive the most in real and honest situations. I get the most of that in Philadelphia; I need realness around me to create. I need that energy.
What's the Philly scene like currently?
Philly always has amazing energy. It doesn't matter the genre. For dance, we have acts like Louis Futon; OddKidout just dropped an amazing project; Swizzymack; shit, Chee from South Africa just moved here. We have great acts like Meek Mill, Lil Uzi Vert, Tierra Whack, PNB Rock, Bok Nero, Armani White, all doing their respective thing right now. We have the youth, like Matt Ox & WyoChi, in the scene. There's so much talent in this city, I could go on forever about it.
"Beat It" seems to have a lot more club music in it, compared to your other recent releases. Was this intentional or just what happened when you started working on this one?
I just make how I feel. I felt like partying that day.
Keno's vocals are a perfect fit to push this track. How did he get involved?
Keno and I have been working for a couple of years now. We have "Ride the Bike" with the late Nicky Da B; we also have "ShakeLine" on OWSLA. I've produced a couple of tracks for his projects, as well. We just work well together, so I knew he'd be the perfect fit for this.
There are also moments here that feel very turntable-oriented. Do you think in those terms while making music?
Always. First time I ever mixed music was on turntables, and I never want to forget that first feeling.
You're an artist that, by your own admission, can't naturally be pinned down. So, what sounds and artists from different styles are really exciting and inspiring you right now?
I'm always inspired by the Dutch. They are so groundbreaking, when it comes to pushing a different style of music to their respective masses. Club music in general is really inspiring, but you have to dig for it—not the Walmart Great Value shit you hear a lot of.
With that eclectic style, how do you approach your live sets?
Playing anything and everything that inspires me. You could hear me drop some wild drum & bass one night, and the next night hear dancehall or baile funk. I just play what inspires me and makes me happy.
Do you have any plans for where you'd like to evolve your sound next, or are you just going to let that happen organically?
I like to keep my shit honest. I just go with whatever happens organically. I feel like if you try to force music or try to plot its path, it becomes stale. I'm not with repeating myself over and over again on records, so I think keeping things organic pushes me to my creative limits.
Any other releases, shows, etc. you'd like people to know about?
Just stay tuned. I'm always workin'.
Follow G-Buck on Facebook | Twitter | SoundCloud
Follow Keno on Facebook | SoundCloud
Follow Insomniac Records on Facebook | Twitter | SoundCloud
---
Share
---
Tags
---
You might also like