Franklyn Watts Will Keep You Fixated on His Acid-Flecked Thumper "Watch Me"
Since he decided to shed his former Noise Frenzy alias, Franklyn Watts has emerged from the ashes as a virtuoso of tech house. In less than a year, he's amassed a small but respectable catalog of releases on the most prominent labels that can consider themselves tastemakers: Dirtybird, Medium Rare, Box of Cats, and This Ain't Bristol. The young L.A. producer has harnessed a unique style that takes the jilted sound design of his former days in bass house and strips it down into something dark, minimal, and intensely driving.
As a Discovery Project winner at EDC Las Vegas 2017, he's been a major target for our own Insomniac Records crew after blowing us away with his DP Release last year. Watts is now making a triumphant return to the label via his latest IN / ROTATION release, "Watch Me," featuring Rhiannon Roze. A warm analog riff wraps itself like a fuzzy tech blanket around a throbbing rhythm. All the while, Rhiannon's sultry vocals percolate in time with shuffling percussion and the slightest sprinkling of slumping low-end filth. Every element seems to fit in its own place with immense restraint, with still enough rattle to make the walls and windows vibrate.
We took a few moments to chat with Franklyn Watts to discuss his transformation from Noise Frenzy, what it meant to leave the alias behind, and his plan for further expanding his sound.
Franklyn Watts' "Watch Me" is available here.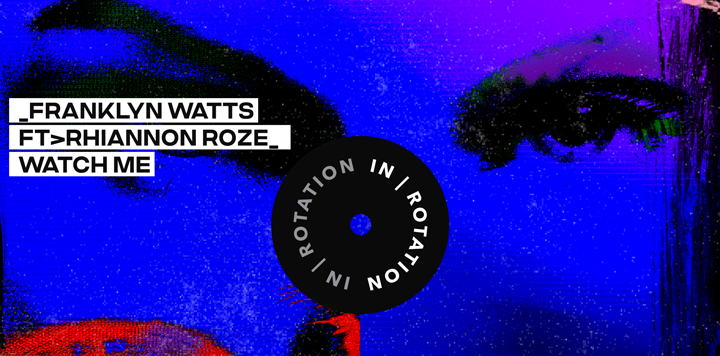 The last time we spoke, you were doing your thing as Noise Frenzy. What inspired this change in your name and direction?
My sound was evolving into the more underground tech house and techno sound. The name change idea was up in the air for a while, but I knew I wanted to incorporate my real name somehow.
How does it feel to have left Noise Frenzy behind?
It was definitely a tough one, but nonetheless, I am super grateful for my accomplishments under Noise Frenzy. It was nothing but good times, and I appreciate the fans that supported!
Why do you think this new persona fits you better?
This new name has a really good ring to it with the style of music I'm doing—a bit darker and analog-inspired. This persona for sure represents that! Also, the fact I'm using my actual name is great, since everyone already knows me as Frank.
It's been more than a year since you played EDC Vegas for the first time. How did that affect the trajectory of your career?
It was definitely a humbling experience, because it was a moment of realizing this music thing is actually happening. It made me work really hard on my craft, to continue playing these festivals and releasing music. The first event I ever went to was EDC 2008 at the L.A. Coliseum, and I fell in love with it. So, to play there almost 10 years later, I gotta say, is pretty amazing! Would love to come back, for sure.
You seem to be fearless in your aim to create whatever kind of music you want. You tweeted last year that you even wanted to make a Soulection-style record. Is that still in the cards for you? Are there any limits to where you'd like to take your musical journey?
[I] love to make all styles of music—anything from hip-hop to funk to reggae and Latin styles—definitely no limits on what I produce. As a producer, it's good to experiment with other styles to learn new techniques. Also, it's just fun to jam out. Sticking to one style seems pretty boring to me, so I'll be making everything and anything.
Follow Franklyn Watts on Facebook | Twitter | SoundCloud
Follow IN / ROTATION on Facebook | Twitter | SoundCloud
---
Share
---
Tags
---
You might also like