Fisher Paddles Out Into a Riptide of a Groove on "Ya Kidding"
Upcoming Event
The name Fisher on its own might not seem like a big deal on the surface, but that's probably because you recognize his work only as one half of the crowd-carving duo Cut Snake. Today, the former pro surfer is testing the waters of a solo project (don't worry, he's not bailing on his buddy Leigh Sedley), as he paddles out with his debut on Dirtybird, "Ya Kidding."
It's a damned-good riptide of a groove that sucks in the listener with its shuffling percussion and slaphappy undercurrent. Label boss Claude VonStroke has been rinsing this one, naturally, seeing as how undeniably West Coast this tech house number feels. Fisher found the perfect swell for his first solo outing, and we caught up with him to find out what's the happs.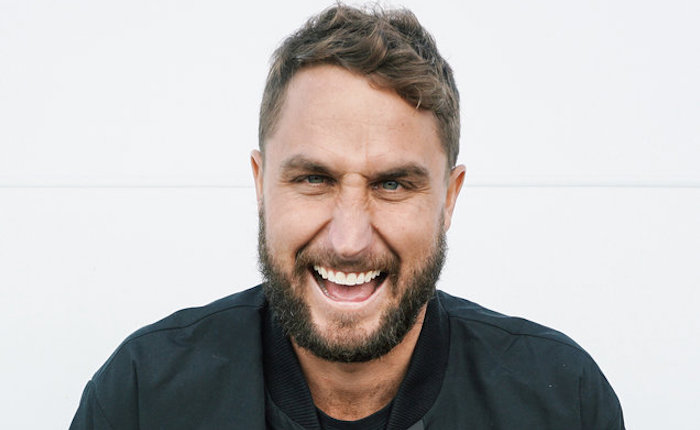 "Ya Kidding" is your first solo release as Fisher. What compelled you to want to release music on your own?
Nothing too drastic—just wanted to write some tracks and see what I could come up with on my own, and just have a bit of fun with it! I think it's good to have a couple different outlets—keeps it fresh!
Do you have a particular vision in mind for this project, or are you playing it by ear?
Right now, I just wanna go mad with it, haha. See where it takes me and just enjoy every minute of it!
Was there a noticeable difference in your writing process without having another creative voice in the picture?
Yeah, for sure, they're both great. One being solo and having the freedom to do what ya want on the track, and then on the other hand, it's really nice to have someone to bounce ideas off.
The track is perfectly suited for the Dirtybird vibe. Did you have the label in mind when creating the track, or did it work itself out naturally?
They were definitely on my hit list. I love those guys, and their vibe is awesome to be around! Justin Martin was the first person I sent the track to give it a go for me, and what do ya know, it's on DIRTYBIRD!!!
Solardo and Sébastien V have been tapped for remix duties. Tell us your thoughts on each of their takes.
Solardo are next-level, so when I heard they were doing it, I was licking my chops, I tell ya—and they sure did deliver. They have their sound at the moment with those big, rolley basslines, and their remix is just that gorgeous on the ear.
Sébastien V's remix is straight-up naughty. I just love how diverse it is to the original, and I was hoping I would have a remix that I could play in the early hours of the morning to mix it up. This version is ready for the underground bunker.
What else can we expect from this project in the near future?
Heaps of knee-quivering, ass-shaking, foot-stomping, minding-fucking ROMPERS.
Follow Dirtybird on Facebook | Twitter | SoundCloud
---
Share
---
Tags
---
You might also like